Putting CLIL into Practice
Putting CLIL into Practice was first held in Plovdiv in 2018 and has gone through a number of developments since.
The course is available for pre-primary, primary and also for secondary teachers.
The course has travelled to other countries including Estonia, Austria and Switzerland.
It is also now available in an online version.
Putting CLIL into Practice has led to other professional development such as planning for CLIL and projects for CLIL.
Lastly, the CLIL Clinic was recently created to offer colleagues easily accessible help and suggestions for their CLIL lessons.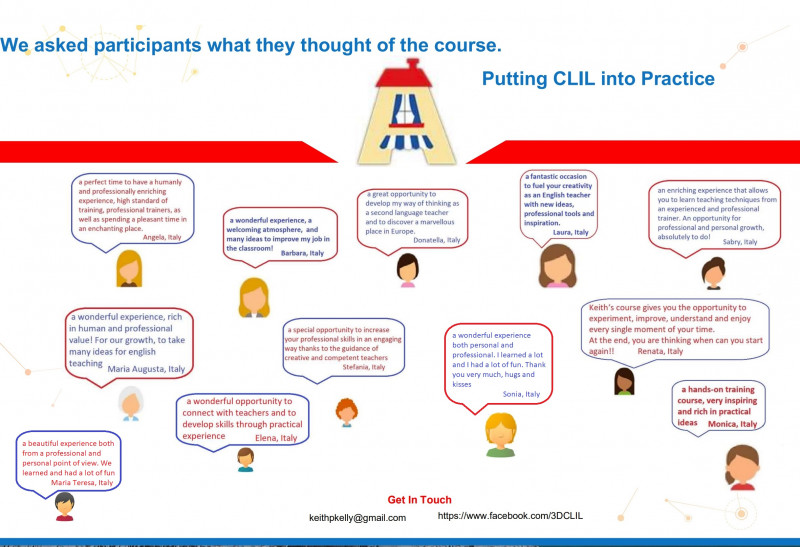 We recently asked participants what their feelings and experiences were about the course. We are overwhelmed with their responses. 
Course - Putting CLIL into Practice
The CLIL Courses are organized according to school level and age of learners:
Putting Secondary CLIL into Practice (PSCIP)
Putting Primary CLIL into Practice (PPCIP)
Putting Pre-Primary CLIL into Practice (PP-PCIP) 
All of the courses offer a comprehensive combination of CLIL theory and practice with the aim of equipping teachers with the ideas and skills they need to help their students work through curriculum material in English, and support students when they are asked to speak and write about these subjects in the foreign language.
CLIL Clinic
The drop in clinic for
help and suggestions on CLIL for your lessons and teaching
.
CLIL Projects for Erasmus+
I've been approached to prepare some professional development for
CLIL on the theme of projects...
Planning HELP for CLIL Lessons
I've been invited to contribute online to a CLIL course for teachers recently. A large amount of the
focus is on lesson planning
.
Putting CLIL into Practice Online 
There is now an online
version of this course available
.
Course Dates 
While the courses tend to be run during school holidays, the courses can be run at any time during the year convenient to colleagues' availability.
The next scheduled courses are:
Putting Pre-Primary CLIL into Practice (PP-PCIP) starting April 25 and ending April 29th, 2022.
Course Registration and Fees
If you are interested in attending a "Putting Secondary CLIL into Practice" or 'Putting Primary CLIL into Practice' course at Anglia School, Plovdiv, we would like to ask you to complete a 
Preliminary registration form
. Once we have reviewed it, we will send you a letter of invitation to join the course.
Once your institution has applied and received Erasmus+ grant for funding, you should confirm your desire to attend the course by completing the 
Course registration form
 and paying the registration fee by bank transfer.
Early Registration and Cancellation Policy:
For early registration for PCIP and for PPCIP: 500 EUR
For late registration: 600 EUR
Refunds available depending on date of cancellation.
Once registration and payment have been received we will send you additional information about the course programme, social activities, transportation and other useful tips.
Social programme and information on Plovdiv
Plovdiv is the EU Capital Culture 2019 and there is certainly plenty to do and see during your stay in our lovely city.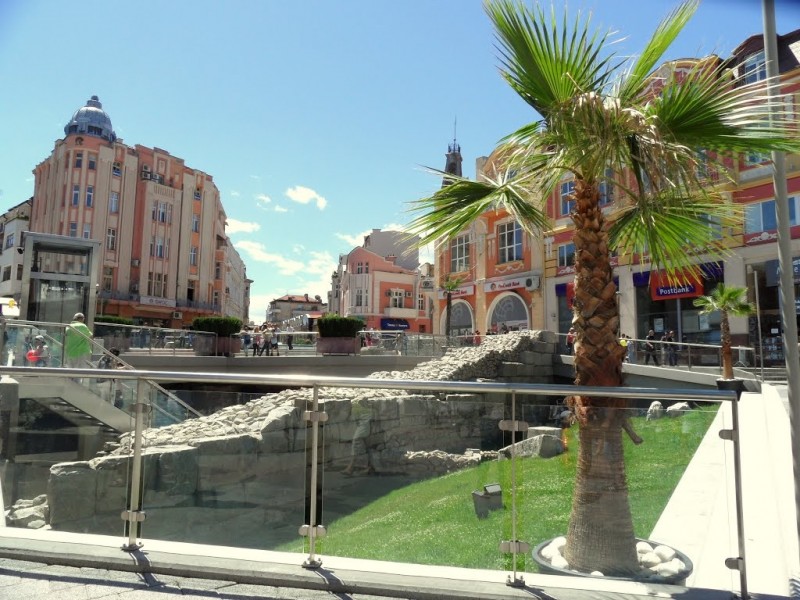 А view from the centre of Plovdiv, the Roman Stadium and the main shopping street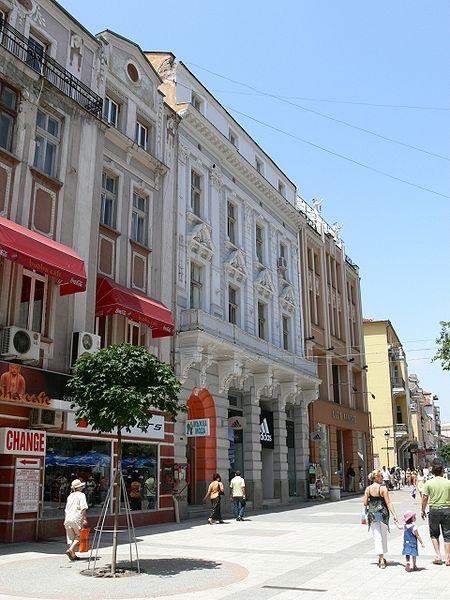 A view from the main street
EASY ACCESS TO PLOVDIV FROM TWO INTERNATIONAL AIRPORTS
Plovdiv Airport
 – The South Gate of Bulgaria
Plovdiv Airport is a regional airport that serves South-Central Bulgaria and a population of over 2 million people in a driving distance of 1.5 hours by road. The airport is located 12 km southeast from the city of Plovdiv – the second largest city and cultural capital of the country. Situated in the very heart of the Balkan Peninsula, the city is an appropriate starting point for travelling around the region.
http://www.plovdivairport.com/en/home
Access to Plovdiv 
from some European countries
 including: UK (Stansted Airport, London), Italy (Bergamo Airport, Milan), Belgium (Brussels) and Germany (Hahn Airport, Frankfurt), 
Plovdiv International Airport
 could be used.
You can also take a taxi from the Plovdiv Airport to the city centre for approx. 7 – 9 EUR. Please visit the following page for telephone numbers:
http://www.plovdivairport.com/taxi.php
.
Sofia Airport
 is the main airport, which participants from across Europe can arrive at. It is situated 140 km north-west of the town of Plovdiv.
For more information: 
http://www.sofia-airport.bg/
Route: To get from 
Sofia Airport
 to the Central Bus Station in Sofia take the subway or find the office of "O.K. Taxi" outside the airport terminal; telephone number:
00359 2 973 21 21.
Bus line No.84 links the airport with the city centre.
You have to get off at Hotel Pliska bus stop and change to bus line No.213 or 305 for the Central Bus Station and The Central Railway Station.
Also, there is a metro station, near Terminal 2, which can take you directly to Central bus station.
We can also arrange a shuttle (car or bus) to pick you and colleagues up from the airport. Price on request.
Travelling by bus:
There are intercity buses from the Central Bus Station in Sofia to the "Yug" Bus Station in Plovdiv, which leave approximately every hour from 7 a.m. to 8 p.m.
The price for the bus is 7 Euro.
For more information:
http://www.centralnaavtogara.bg/
To see all direct bus lines from other cities visit
http://www.avtogari.info
 or 
http://www.hebrosbus.com
Over 80 settlements have direct bus line to Plovdiv.
Travelling by train:
From Central Railway Station Sofia you can take both direct express or fast trains travelling from Sofia to Plovdiv
and trains travelling the lines Sofia – Svilengrad and Sofia – Burgas.
The trip duration is 3 hours.
The price of the ticket is around 5 euro.
And at 22:40 there is a late train that leaves from the Central Railway Station, which is situated next to the bus station.
From other railway stations:
The towns that have direct railroad connection with Plovdiv are Burgas, Svilengrad, Karlovo, Panagyurishte, Peshtera, Hisar and Asenovgrad as well as many towns in Europe and the Middle East.
For more information: 
http://www.bdz.bg
RECOMMENDED HOTELS IN PLOVDIV
There is a lot to choose from in terms of hotels in our lovely city, but since we discovered HillHouse Plovdiv, we recommend this wonderful boutique hotel in the heart of Plovdiv's Old Town. You won't be disappointed if you pick this hotel. You step out of the door and you are surrounded by ancient Plovdiv's ruins, remains and cultural, historical and culinary heritage.
Slavi, the hotel manager is a warm and hospitable host for whom nothing is too much. Slavi also offers individual and group discounts to colleagues on our courses.
https://www.hillhouse.bg/ 
Social Programme
(International dinner)
During your stay in Plovdiv, we will organize an international dinner on Wednesday evening. Please bring with you an item of food, and an item of drink which you feel represent your home culture.
The dinner will take place in a nice location (tbc) where each of the participants will say a few words about the items they have brought and we will all share the food and drink together.
Of course, there will be some local Bulgarian surprises for you too! 
((Visit to the Old Town Plovdiv))
All the participants are invited to join Keith and colleagues for a walking visit around Plovdiv ancient town. Dinner in the old town is also a welcome possibility.
Contacts:
Course admin –
info@anglia-school.info
/ +359896096761 / 88 Rodope St, Plovdiv, 4000, Bulgaria
Course content –
CLIL@anglia-school.info
Website link
https://www.factworld.info/en/Bulgaria-Course-Putting-CLIL-into-Practice
Facebook page with ongoing discussion
https://www.facebook.com/pg/3DCLIL