Bulgaria - Culture Seminar
Teaching Culture with a small 'c'
Macmillan seminars in Bulgaria,  Sofia, Friday October 3rd, 2008
This seminar looked at the area of culture with a small 'c'.  Participants looked at culture which has nothing to do with Shakespeare, nothing to do with Milton, nothing to do with great architecture and nothing to do at all with the Royal Opera.
This seminar looked at the culture of everyday life and the curriculum, how we can exploit the curriculum to investigate the lives of the children we teach.  Participants looked at a little theory and then encouraged to do a lot of practice into bringing the real world of the everyday lives of our children into the classroom.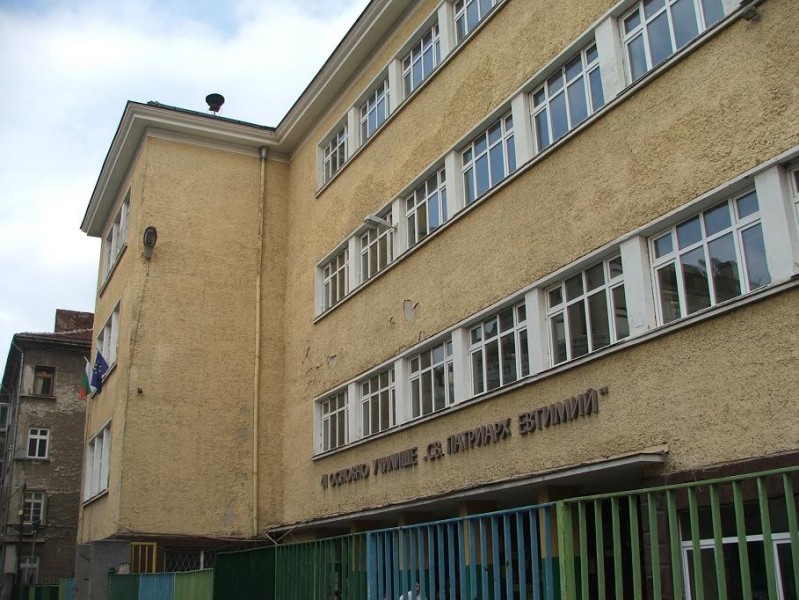 We're grateful to our host school, Sv Patriarh Evtimii, Sofia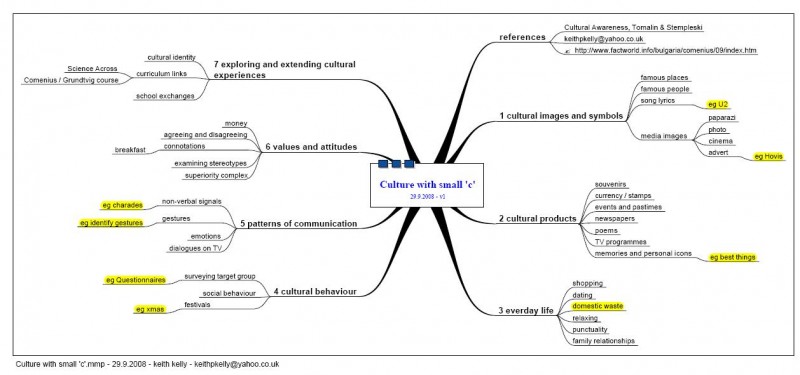 These are the areas we covered (pdf available below)
We looked at cultural symbols important used in an advert:
Hovis  - 'as good today as it's always been'.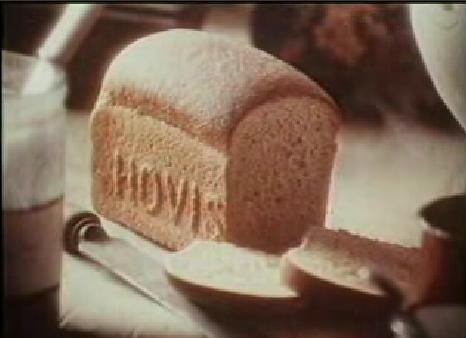 Some of the significant 'symbols' we identified were:
Set in the past
Regional accent for delivery boy turned man retelling story
'Get it inside you boy'
Town houses
Cobbled street
Bicycle delivery
Freewheeling downhill
Thatched roofs
Tea pot
Standard BBC accent
Fresh loaf, freshly cut
As good today as it's always been  
Old Hovis ad - you can find
the original on YouTube
- (click the pic)  
Ultimately these are the things that hook the customer and sell the product.  Colleagues were asked to watch the clips and note any cultural symbols using the frame in this link.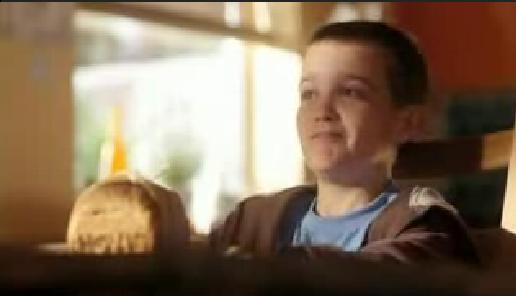 We looked at another advert for the same product, but a modern version
Some of the symbols identified were:
Set in the past
There you go lad
Young boy sent shopping for bread
Horse drawn cart
Suffragettes protest – 1915?
Marching soldiers
Bombed house
Homeless family
Churchill's speech – June 4th 1940
Old radio
Spitfire
Street party (and all the stuff that entails) – 1952?
Lemonade
Miniskirt – 1965?
England football fans in car – 1966
Immigrants
Strikers v polics – 1984?
Ay, lad, innit past your bed time? (regional accent)
Fireworks, – millennium?
Is that you home love? (regional accent)
Fresh loaf, freshly cut
As good today as it's always been  
New Hovis ad - you can find
the original on YouTube
(click the pic)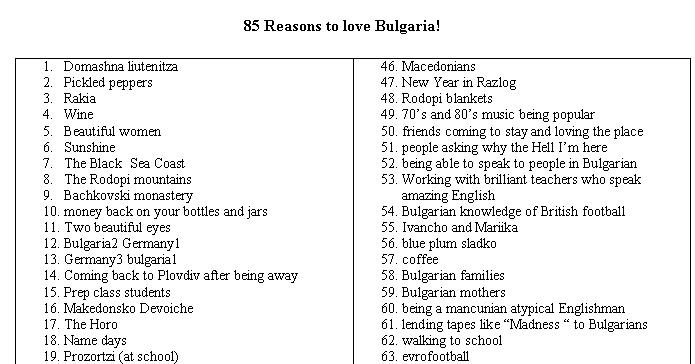 We looked at cultural products such as memories and personal souvenirs.  I wrote a lesson in my first year in Bulgaria called 85 Reasons to Love Bulgaria which is linked here below (Bulgaria had just come 4th in the World Cup).  There was and still is a lot of negative feeling about Bulgaria among Bulgarians and sometimes people forget what the good things are and it's a good opportunity to get students talking about likes and dislikes.
If you use this, and you get students to write their own lists about their home countries, send us a copy and I'll upload them here.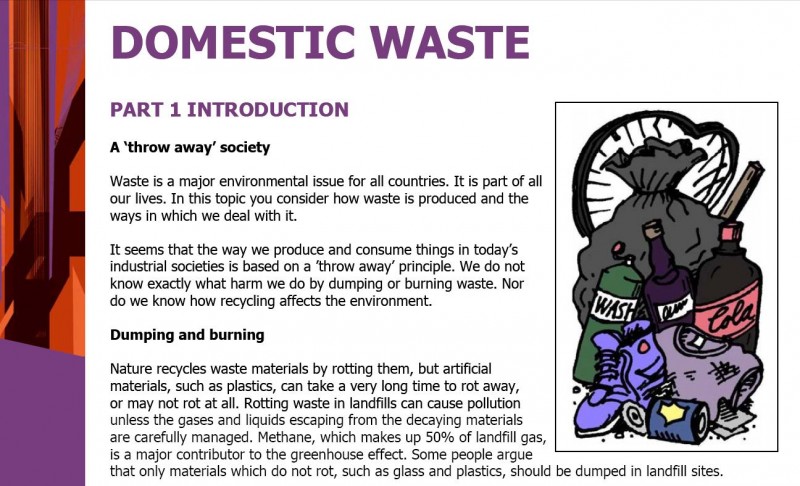 We looked at culture in everyday life through the topic of Domestic Waste, which is one of my favourite
Science Across the World
topics at the moment.
Here students are asked to examine a bag of rubbish and make a profile of the person who made the rubbish.  It takes some organization to get together 7 bags of rubbish, but well worth the effort as the task is great.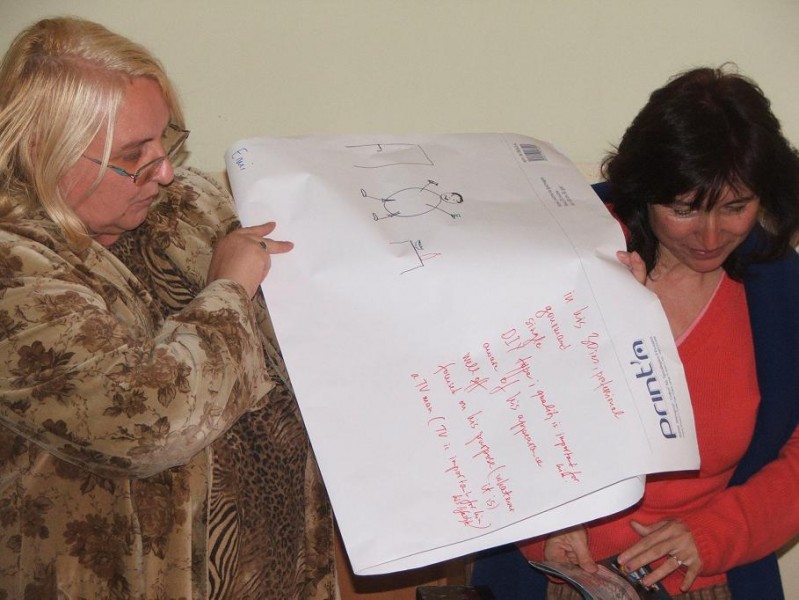 Colleagues present their waste person profile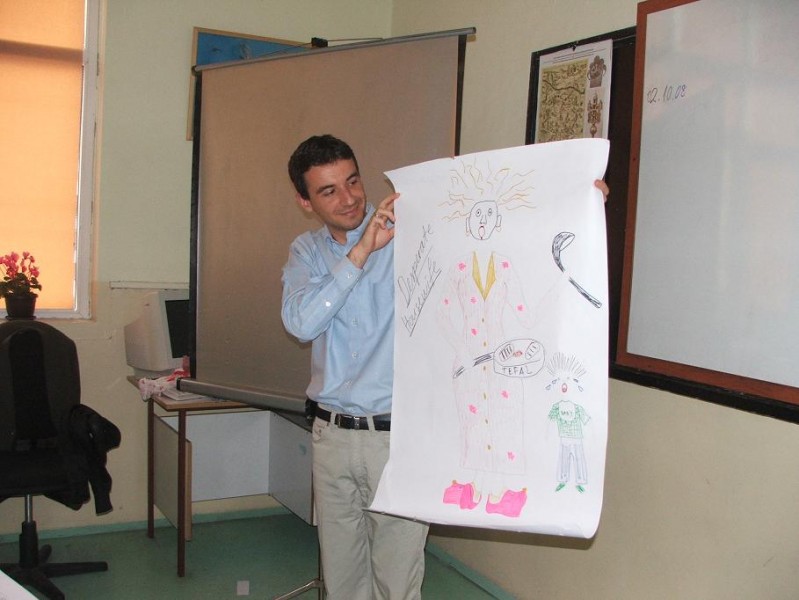 Macmillan rep, Dan, lends a hand
From here, we moved on to cultural behaviour.  The example I took was Xmas in England and I used a task from the cultural studies project in Bulgaria from a number of years ago. 
The task I gave was based on the photograph here and a listening I did where I talked about my own memories of Xmas as a boy in England and how similar or different it was compared to the picture.  So, students look at the picture and listening to the audio recording (
YouTube clip of the recording
) and note Yes or No based on what they hear about the characteristics of xmas given in the picture.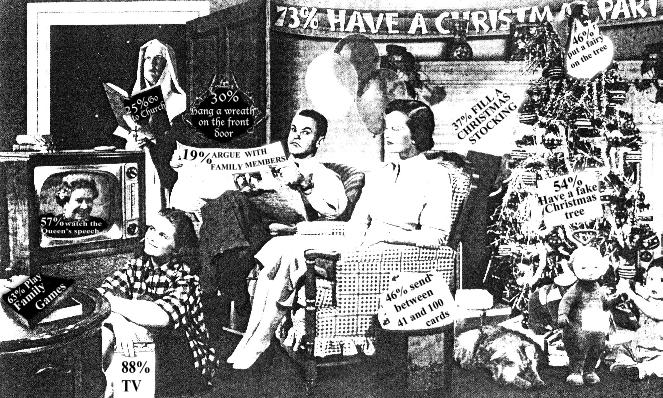 How typical is your Xmas?  (the pdf of the image is available at a link below)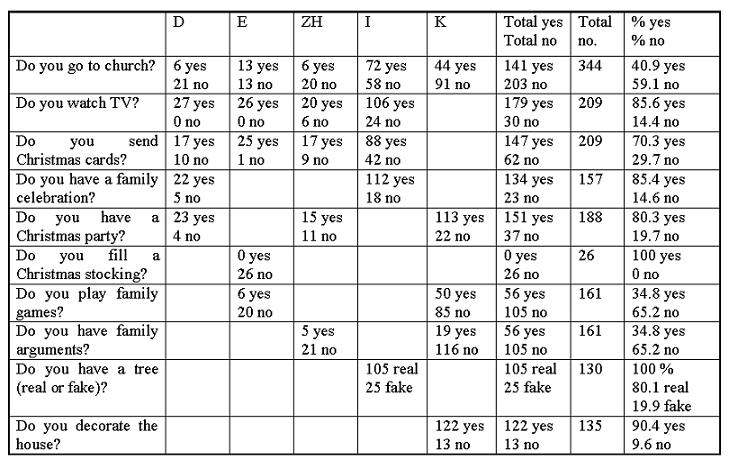 A follow up task can be to get students to survey their own class, and compare with other groups in their school.  You can see results from a survey I got my students to do which included 5 groups of 26 or 27 students.  It's in a word document linked below. The results are very interesting for me personally, but it also gives students the opportunity to look at and talk about information to do with real people, which is what makes it interesting (... we're all curious about other people...).
Science Across the World is a great project for investigating culture.  This is quite surprising as the project coordinators weren't aware that they have created a programme for investigating culture.  They thought they were setting up an initiative for Science education exchanges, which it does. 
The project goes further in offering teachers and students instruments for investigating their own culture, investigating the culture of others, seeing how others see their own culture and seeing how other cultures see themselves.  All of these are essential ingredients for intercultural communicative competence.
Take a look (
www.scienceacross.org
) while you still can!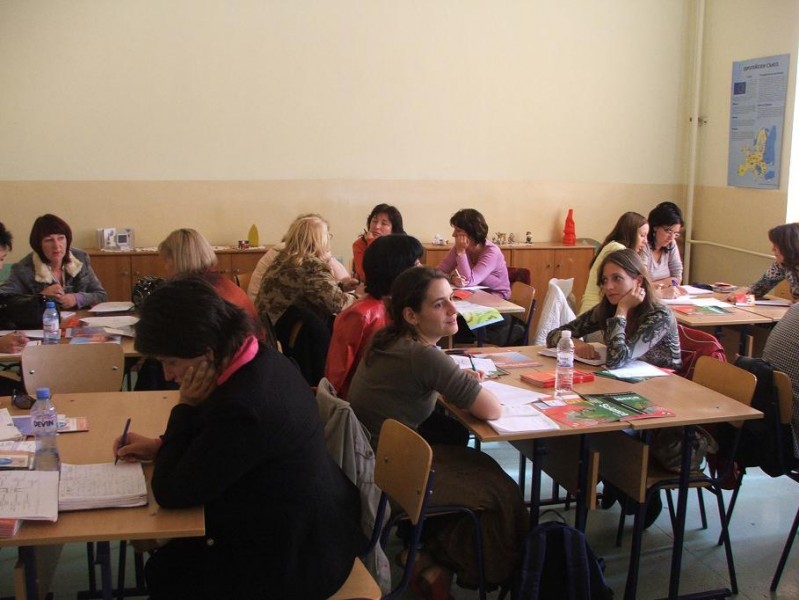 Fantastic group of teachers to work with, turned up after school hours, of own volition, lots of input, and they keep coming back!
We ran out of time at this point, though there were other areas to cover such as the culture of gestures, and investigating stereotypes.
I did find time to talk a little about the course we'll be running in Plovdiv in July 2009 which is going to cover much of the above and also prepare teachers for setting up schools links and partnerships and apply for funding through Comenius / Grundtvig.  

I enjoyed the workshop myself very much.  It is an area I haven't worked in for a long time and it was good to refresh my ropey knowledge.  The colleagues were very much into the material as well.
Thanks to Macmillan for setting it up, and for offering the Vocabulary Practice Series book and CD as a prize in our draw at the end.
I look forward to the next workshop.