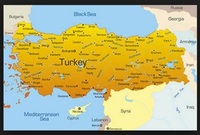 Turkey - An Overview of CLIL
A brief history of CLIL in Turkey:  
CLIL and Turkish education system has had an on and off relationship since 1970s. The first CLIL implementation in Turkish context started at -what was called then- Anatolian High Schools. With every subject taught through English (foreign language), the system proved to be quite successful at the acquisition of E...
read more