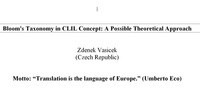 Czech Republic - Articles on Music CLIL
Colleague Zdenek Vasicek has sent us a series of articles on Music CLIL.
We're very glad to host them on FACTWorld!
The first article you'll find here from Zdenek is "Bloom's Taxonomy in CLIL Concept: A Possible Theoretical Approach"
We're lucky to have contributions from dedicated colleagues.
That is what FACTWorld is precisely her...
read more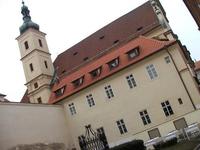 Czech Republic - CLIL Scoping Visit
National CLIL Project, Czech Republic
Initial consultancy visit
March 16-17th, 2010
Report, pictures and links
I'd heard bits and pieces about CLIL in the Czech Republic, but have never been there with a work focus so was pleased to be invited to visit for two days of consultancy.
It's a busy place, with what lo...
read more