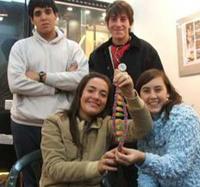 Argentina - Young Ambassadors for Chemistry
YACs in Argentina
Young Ambassadors for Chemistry came to South America from May 9th to 15th. 2005 
I arrived in Argentina after a 13 hour flight and 2 hours sleep and was met by Monica Tosi, the Science Across the World coordinator for South America, tired but excited about the prospect of taking YACs to another location.
<...
read more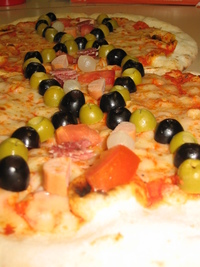 Argentina - DNA 50 Buenos Aires
Celebrating DNA 50 in Argentina, June 2004
I'm about to leave Buenos Aires after a week of celebrating the DNA 50 with the British Council in Argentina (www.britishcouncil.org.ar).
I believe it's the last in a long series of British Council DNA 50 events all over the world.
Children have been building strands of DNA from sweets i...
read more