Italy - Young Children and Teens Conference
YLS SIG / British Council Conference
Milan, 23rd - 25th March 2009
'Innovations in Teaching Children and Teenagers'
Presentation title: CLIL - Equipping Teachers and Enabling Learners
It was great to the at the conference, one of the main reasons was that it was such a big and important event and so to have a slot on it was a great platform.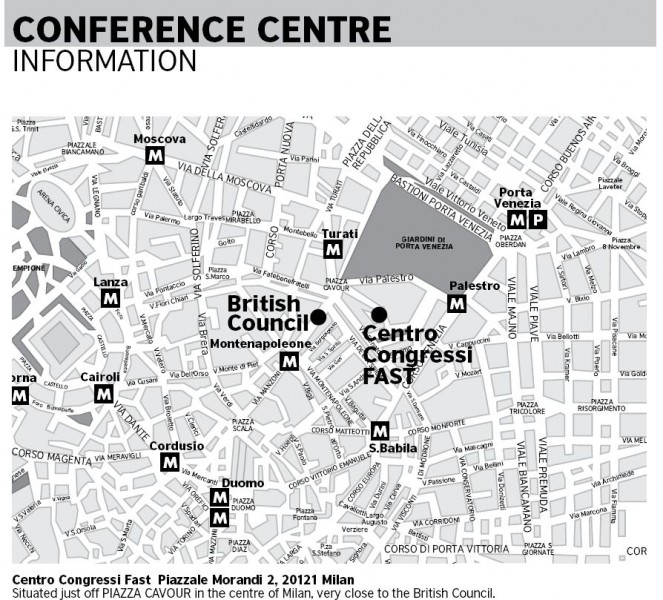 The conference centre was in central Milan
(Click the map to see what was in the conference programme)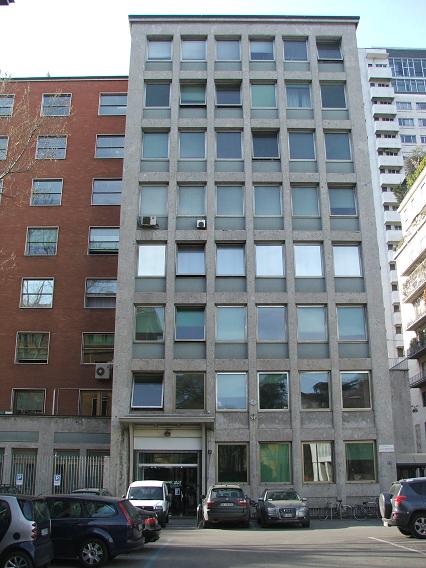 Conference building - Centro Congressi Fast
Have to say thanks to Macmillan for having me at the conference at their expense.  Many thanks, also for partnering up with Gisella Lange so that my visit could be maximally useful for other colleagues outside the conference!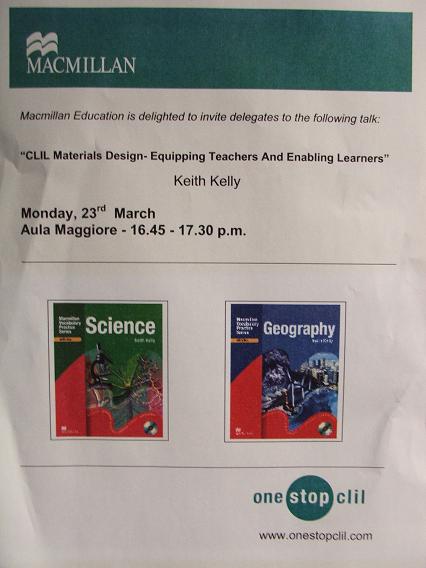 Flier for the talk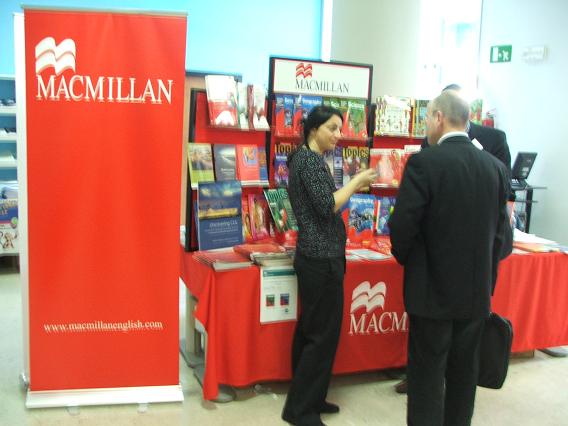 Silvia talks to colleagues at the Macmillan stand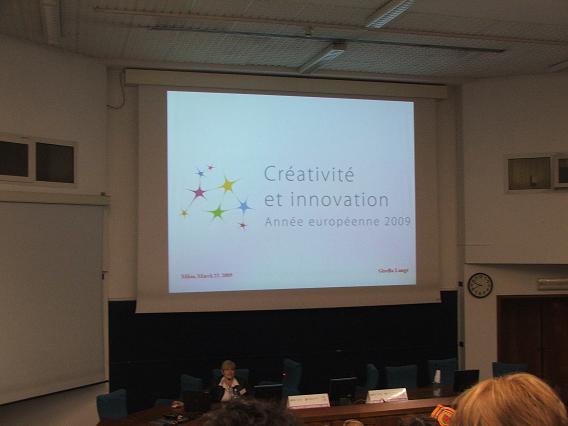 Gisella Lange gave a plenary on the area of 'innovation and creativity' in education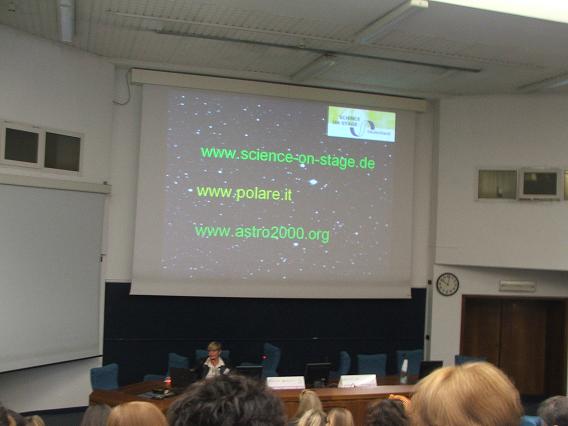 Science and drama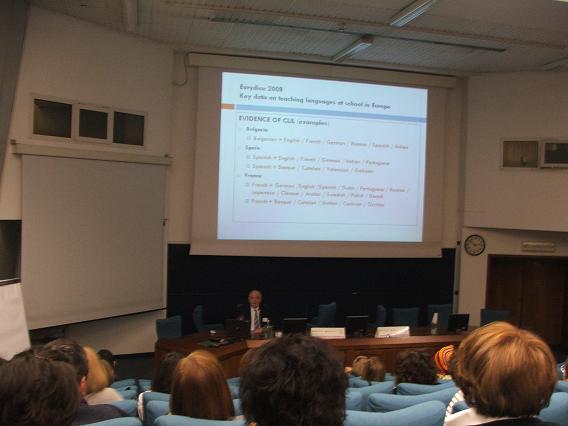 Richard Johnstone
Richard gave a plenary on Content & Language Integrated Learning and interestingly mentioned that he doesn't use the term CLIL.  He prefers to be specific and use terms which descibe exactly what is going on in the classroom such as 'delayed total immersion', for example.  Bravo Richard!  Someone telling it like it is.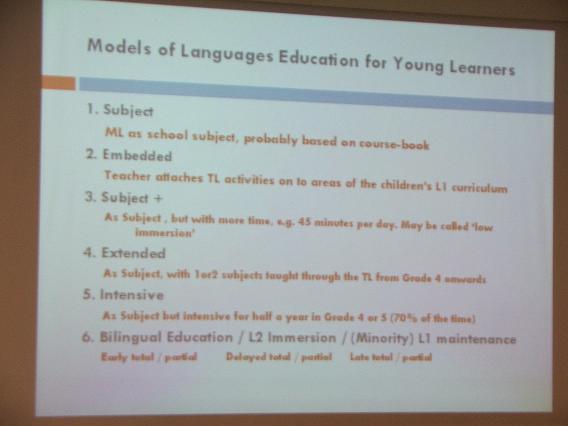 Models of content and language integration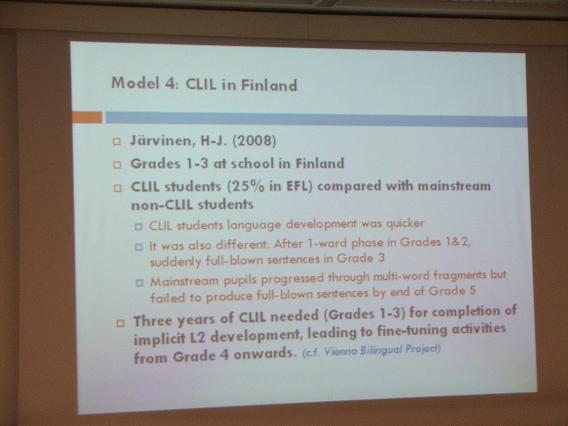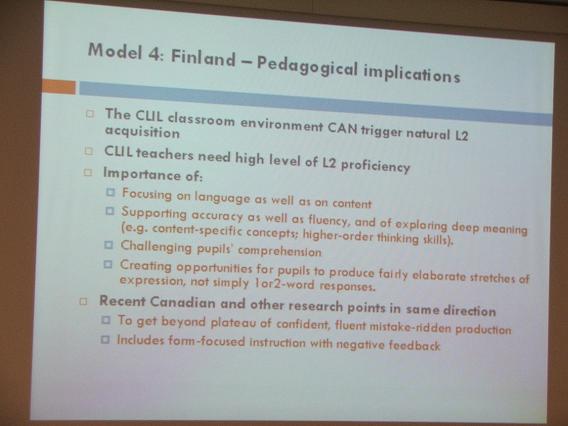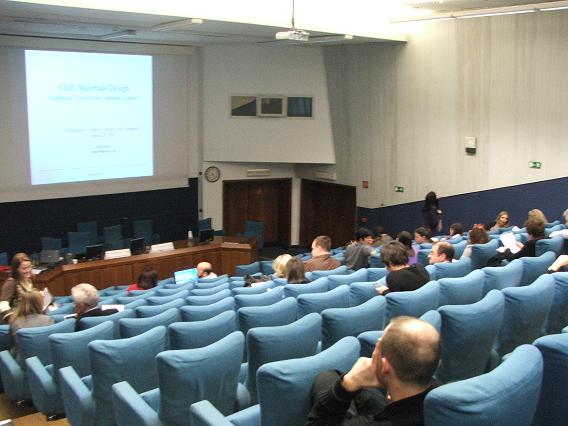 Colleagues arriving and finding a spot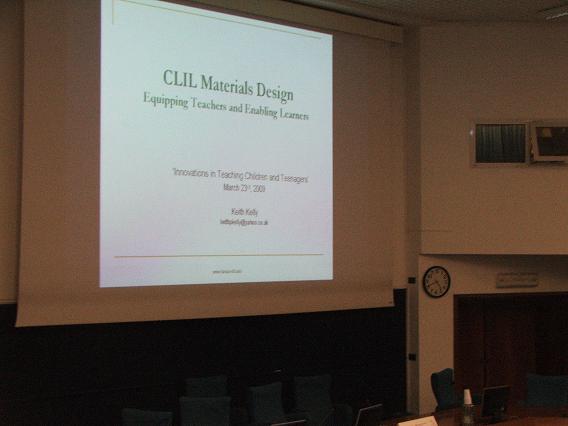 One of the things I like to go on about is that CLIL is ideally about equipping teachers to best do their work and enabling learners to perform in a foreign language in a content area.
This was a good chance to explain what I'm going on about.
It was also with a slant towards ICT, as this was a major thread of the conference.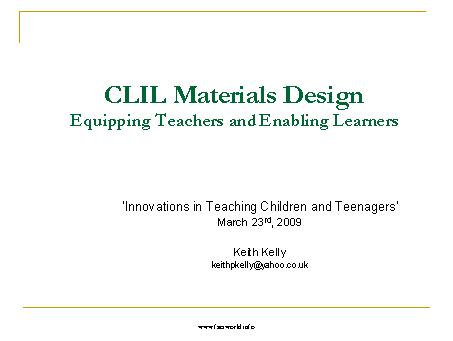 You can download the whole PPT here
(please refer to where you found it if you use any of it!)
I like to show these simple pieces of software for analysing text for language, use and frequency.  
SWF - Searching for Words in Files
Searching for Words in Files
SCP - Simple Concordancing Programme
www.textworld.com/scp
They are both freely available (and the Gutenberg project is one place where you can find copyright free texts of famous books).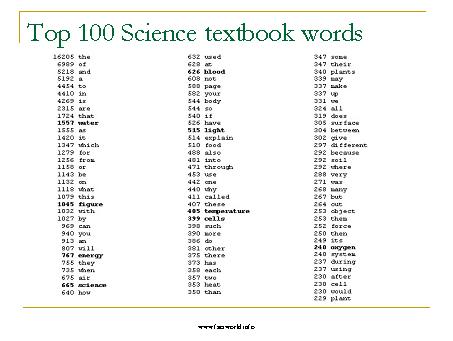 You can make useful analysis of texts if you have them in electronic format such as this list of the top 100 words in a secondary integrated science textbook.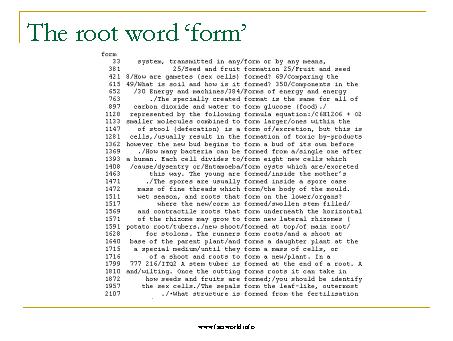 You can create documents of specific words contextualized in their original sentences.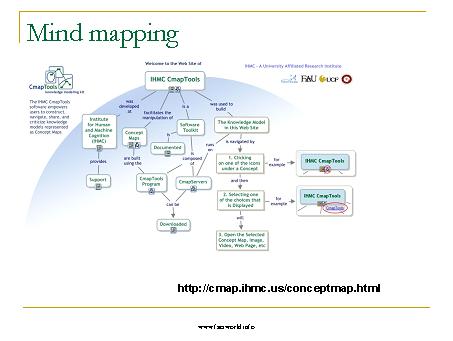 I showed a number of mind maps using software you pay for or free software like this one for concept mapping.  The great thing with this is you can add verbs to the branches.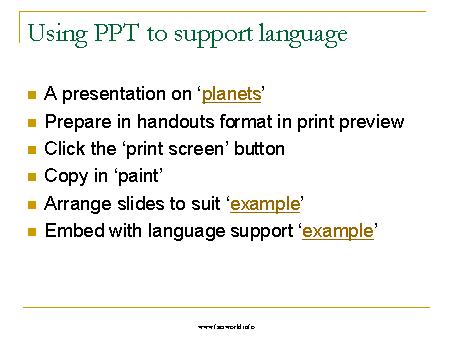 I talked about embedding language in PPT handouts to support presentation work.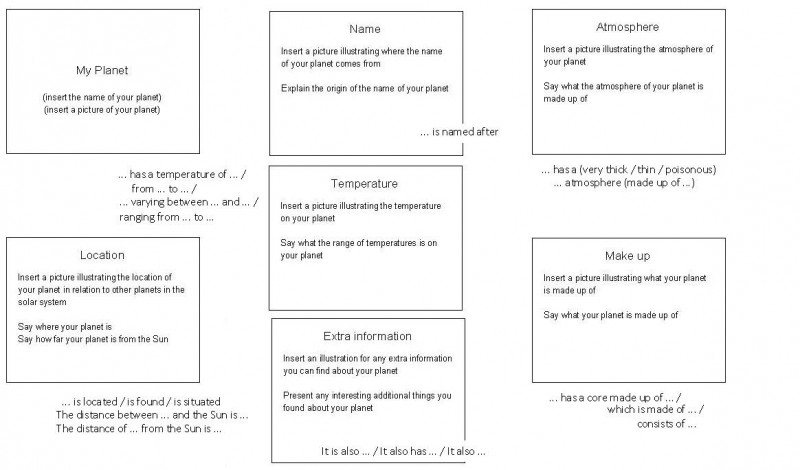 This is an example of general academic language embedded within a powerpoint template for a talk on 'planets'.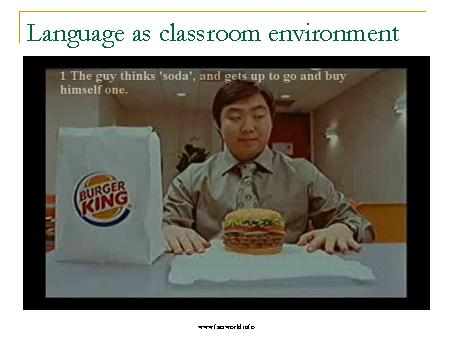 We talked about embedding language in video by using subtitles.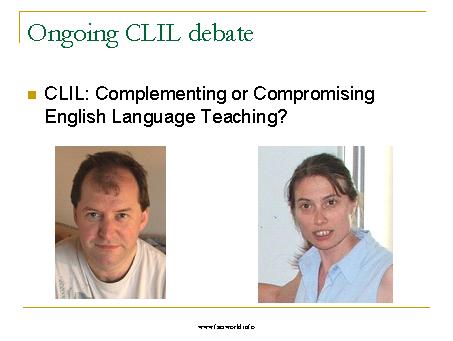 And, of course, we talked about the CLIL debate which is ongoing and which will be at the Cardiff IATEFL conference soon with a panel discussing the theme.
I know what I think, more content please, lots more.
You can vote at the www.onestopclil.com site and via the Guardian Weekly and the British Council.  Give your opinion in the discussion forum at onestopclil.  
This conference has put CLIL back on the ELT agenda in Italy in a big way.  It's a great signal to send to the government which seems to be pulling its support.
Good luck to colleagues in Italy, keep up the good work!