FACTWorld Journal 17
This is issue 17 of the FACTWorld Journal, Spring 2017.
First of all, many thanks to ELICIT-PLUS who kindly agreed to sponsor this 17th issue of the FACTWorld Journal. Without this support the journal and your work could not be published!
Thank you also to Hristiyana Blagoeva for her fabulous cover page art!
You can download the entire pdf version of Journal 17 at the foot of this page.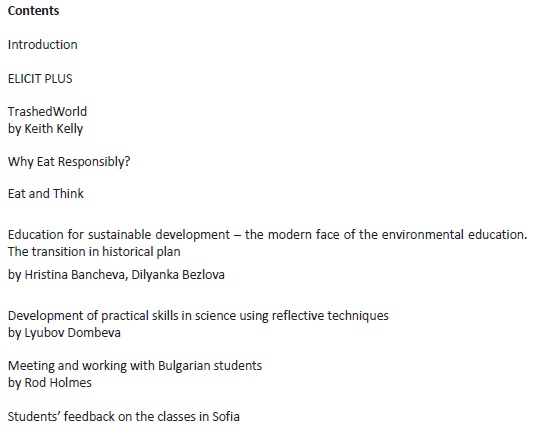 In this 17th Journal you'll find reports on training meetings run by ELICIT-PLUS on European Literacy, intercultural approaches and inclusive school development.
http://www.elicitplus.eu/
There is a section dedicated to TrashedWorld a brand new schools' exchange programme on the topic of Waste. TrashedWorld was nominated for an ELTons Award and though it didn't win, did extremely well to get to the finals in London early in June 2017.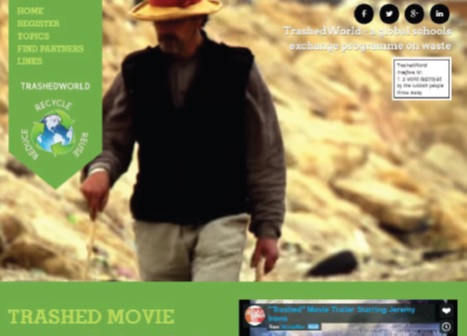 www.trashedworld.com
It's evidence of sustainability getting onto the language curriculum agenda. Get involved in TrashedWorld and get your class pairing up with classes around the world to investigate a world without waste.  
Next you'll find a report on a project 'Why eat responsibly?' another initiative based on sustainable development education and involving eco-schools in 9 countries. It's a wonderful example of focusing on Sustainable Development Goal 12 on responsible and sustainable consumption.
Much more info at:
https://www.eatresponsibly.eu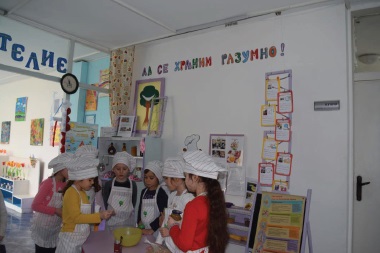 Following on with sustainability education, we have an article from Hristina Bancheva and Dilyanka Bezlova from the University of Forestry, Sofia, Bulgaria entitled 'EDUCATION FOR SUSTAINABLE DEVELOPMENT – THE MODERN FACE OF THE ENVIRONMENTAL EDUCATION. THE TRANSITION IN HISTORICAL PLAN' presenting Education for sustainable development as the next generation of environmental education.
Lyubov Dombeva offers a perspective on practical skills in science with 'DEVELOPMENT OF PRACTICAL SKILLS IN SCIENCE USING REFLECTIVE TECHNIQUES' a first hand report on essential skills for science over IGCSE and IB programmes.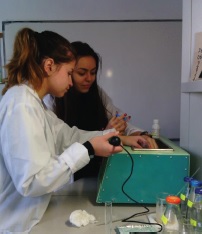 Next, we have a commentary on meetings with working with Bulgarian students from Rod Holmes after visits to classes in Bulgaria. This is followed by feedback from the students themselves on their reactions to Rod's visits and interaction with him.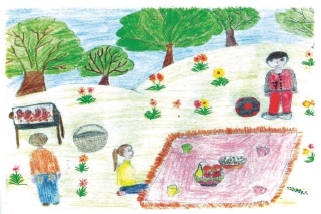 To close the journal we have some wonderful poetry and song on the theme of protecting the environment. Tatyana Yotova gives us a rap song for nature and a lovely piece of art work from Elena Todorova 'little steps to big goals'.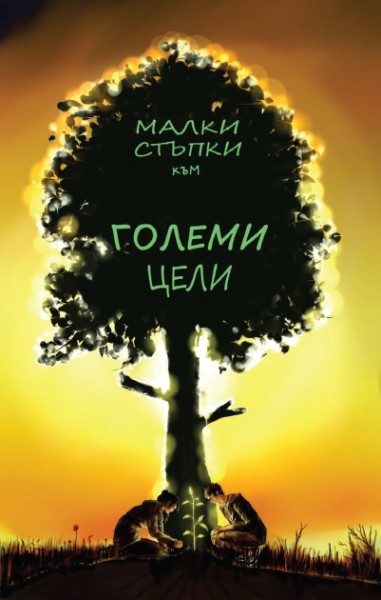 Lastly, we have publicity pages from TigTagCLIL (
http://www.tigtagworld.com/clil
) and Anglia School (
www.anglia-school.info
).
Please do keep sending us your ideas and work.
The FACTWorld Journal lives on (nearly 20 years now!) thanks precisely to your contributions, so keep them coming!