Poland - Training for ZCC Exhibition Facilitators
Climate Change in Poland – two days training for ZCC Exhibition facilitators
Warsaw, 19-20.4.2005
The British Council Poland organised a two day workshop of training in preparation for the ZeroCarbonCity Exhibition starting in mid May for 26 people from 11 cities around Poland.  Our host organisers were Beata Grudzinska
Beata.Grudzinska@britishcouncil.pl
and Marta Lewicka
marta.lewicka@britishcouncil.pl
.  A major partner in the event was the Unit for Environmental Education Trainers in the person of Anna Batorczak (
odiee@geo.uw.edu.pl
).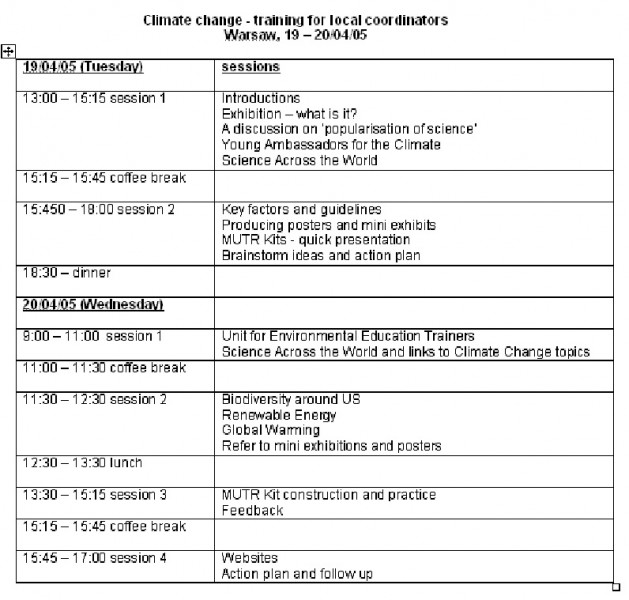 Participants included British library coordinators, Science Museum techinicians, Students, and Ecological Information and Education project coordinators.  The Workshop took place at the Hotel Ibiss on the border of the Old Town in Warsaw, Poland.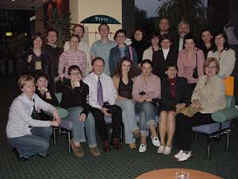 Day 1
The first day's programme focused on the Exhibition, resources, and planning to give the colleagues from 8 British libraries, who would be with us only for the first day, as many ideas as possible on preparation for the coming exhibition.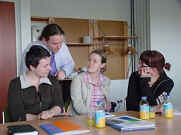 We began with a discussion on what exactly we understand by the term 'Popularisation of Science' and suggestions included:
Mediating between the public and the Science
Getting the public to DO Science
Making Science exciting
Presenting Science in a positive light
Raising public interest in Science
Making Science accessible to the public
Getting more people involved
Giving the public a positive Science experience
Making Science mean something real
Bringing Science into everyday lives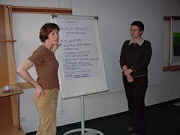 Colleagues were also asked to consider a number of factors influencing a successful exhibition initiative and wrap-around events:
Ownership
Exhibition as resource
People/staff
Visitors
Atmosphere
Venue
Activities
Contacts
Publicity
Integration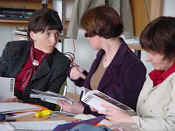 The Exhibition itself is a wonderful resource with a series of photo panels and text information panels exploring issues of climate change:
Physical Environment – Greenland
Development – South Africa
Natural Environment – Kenya
Human Rights – Marshall Islands
Technology – Japan
Food – China
Health – India
Urban Life – Mexico
Economy – California
Leadership – UK/Germany/NYC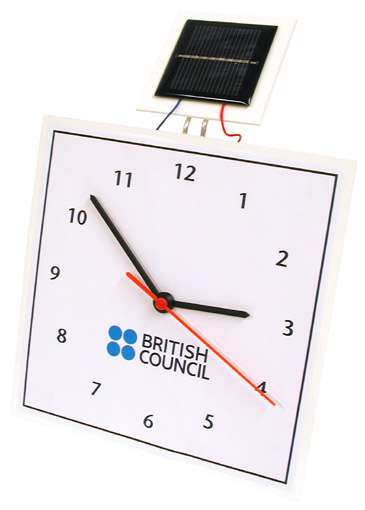 The Exhibition has been prepared in several formats and sizes including a DVD of the materials.  There is also a 'Selector CD' of music and interviews on the climate change theme and a book of essays on climate change from famous personalities such as Tony Blair and Leonardo Di Caprio.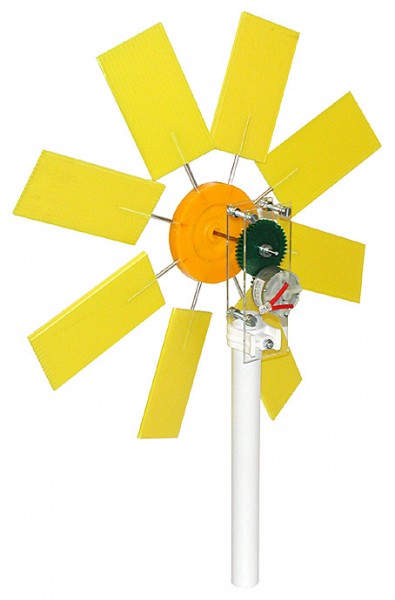 As well as the Exhibition, colleagues considered a number of supplementary 'wrap-around' activities.  These included the Science Across the World (
www.scienceacross.org
) climate change packs 'Global Warming', 'Renewable Energy' and 'Biodiversity around Us' and the production of student poster and model mini exhibitions.  Other activities were based around the Middlesex University Teaching Resources climate change kits.  These are kits specifically prepared with the climate change theme in mind (
www.mutr.co.uk
).
Visitors design and build their own solar-powered clock.
Visitors design and build their own Solar Gismo from local materials They build their own solar-powered cars, windmills, mosquitoes, toys and, weather permitting, watch as they come to life in the sunshine.
Wind-driven windmills offer visitors the chance to construct their own windmill and see it work and produce power on the spot.
UV-warning badges can be designed, painted and worn by visitors at the exhibition.
Fast-growing seed kits can be handed to visitors to keep and grow at home.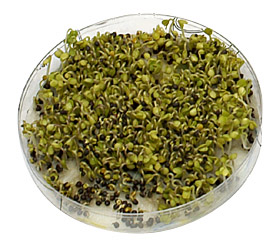 Participants ended the day with the task to prepare an action plan in groups with colleagues from the same geographical locality to help them identify concrete steps in their preparation for the coming exhibition.  
Day 2
On the second day, Anna Batorczak presented on the work of the Unit for Environmental Education Trainers and discussion revolved around the debate within the Science community on the strength of the evidence which relates human behaviour to climate change (
www.ekoedu.uw.edu.pl
).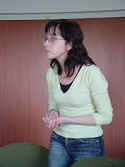 Colleagues were also given the opportunity to work more closely with
Science Across the World
and on practical tasks from the materials  - Renewable Energy, Global Warming and Biodiversity around Us  - which can be found at the programme website: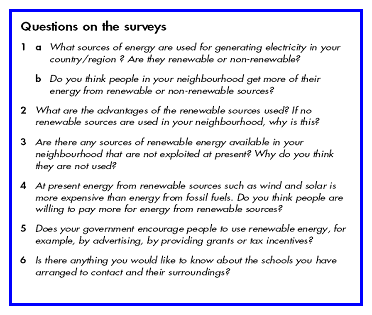 First of all, the colleagues discussed examples they know in their home towns and areas of small scale renewable energy projects.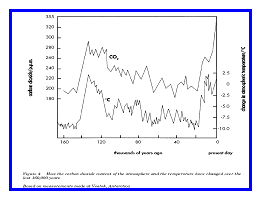 Responses included solar powered weather stations, solar powered parking metres, biomass fuel projects and others.
Colleagues looked at global warming and were asked to make predictions about the possible effects for Poland.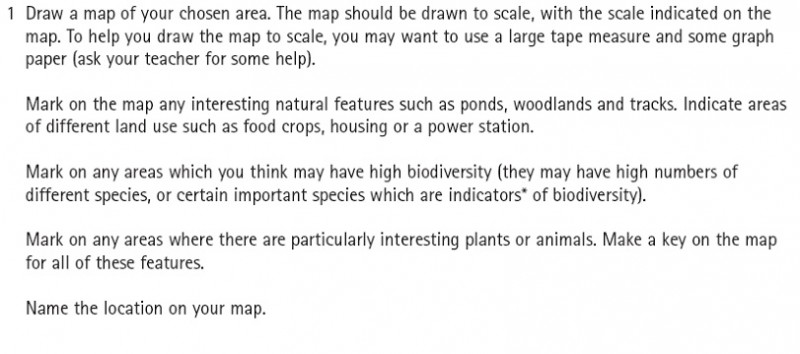 … and in Biodiversity around Us, colleagues made posters of the variety of plant and animal life in and around Poland.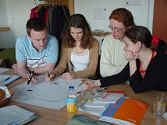 In the afternoon the participants got there hands on the MUTR kits and created their own mobile telephone UV-warning stickers, and considered how they might best make use of the fast growing seeds by, for example, creating a garden area within their exhibitions based on stages of growth of the Brassica seeds.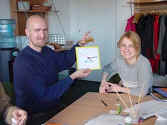 Additionally, the colleagues built solar clocks and wind turbines while considering possible problems they may face when working with exhibition visitors.  They were also asked to come up with ideas for making use of the kits creatively.  Ideas included decorating the turbine sails with climate change images, as well as designing a climate change clock face.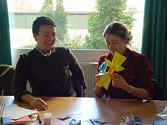 A short session was dedicated to
web resources
available related to the climate change theme.  
www.factworld.info
– the forum for across the curriculum teaching portal – put your flag here, reports, materials, information.  Ethical English and Share Your World are available on this site.
www.yahoogroups.com
Factworld (Forum for Across the Curriculum Teaching) – a group of colleagues to share with, materials, information.  If you join us, there are hoards of files of materials in the website.  'The Language of Thinking' is here.
www.britishcouncil.org
ELTeCS (the English Language Teaching Contacts Scheme), LearnEnglish, in2english.  
http://www.greenhousetrust.co.uk/
  This is an interesting website with a host of links to sites for various issues and campaigns related to climate change.
www.climateprediction.net
  You can find some interesting experiments to get involved in here simply by giving up some of your PC time and space to the project on climate prediction.
http://www-saps.plantsci.cam.ac.uk/
Cambridge University site based on plants and plant science.  Some very nice software presenting the stages of growth of a plant from seed to flower.
www.scienceacross.org
Science Across the World (now hosted at ASE link) – database of contacts, and bank of 16 exchange project resources in multiple languages.  Several of the packs are related to the theme of Climate Change.
www.ase.org.uk
Association for Science Education – resources.  At the link in the UPD8 archives  
Follow up
Colleagues will set up and join an email list at yahoogroups ('climatepl') set up to support their work and each other in preparation for the ZCC Exhibition and beyond.  
Anna Batorczak will organise translations into Polish of relevant Science Across the World materials to give access to the programme to a wider network of interested teachers in Poland.  
Each of the locality groups within the workshop will write up their action plans and send them to the British Council to provide a clear indication of what will be organised in each of the city venues of the ZCC Exhibition and activities.  
British Council Bulgaria, ODIEE and I will discuss possibilities for expanding this initial workshop to include other areas of work in Science and Language Education in Poland.  
Yet another intensive, fruitful meeting.  I'm exhausted!  And, I can't wait to be back… very nice people, pierogi, borsch…