Austria - SprachGastein 2018
Austria - Sprachenforum International 2018
I was privileged to participate in this important conference in Austria organized by the CEBS association.
You can find a host of papers and abstracts from the conference at the CEBS website - https://www.cebs.at 
I gave an interactive talk on how soft skills can be exploited to build a bridge between Language CLIL and Content CLIL.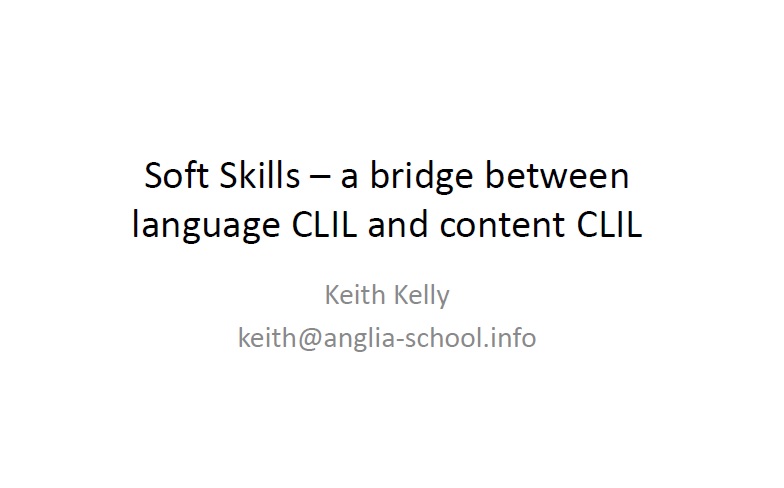 Abstract: "Soft skills – a  bridge between content CLIL and language CLIL"
(Keith Kelly - keithpkelly@gmail.com)
More and more language teachers are becoming interested in CLIL, and asking themselves what they can do to 'get on board'. While many language teachers may not be able to offer a specialist content subject in English as a foreign language, what they can do is develop skills which are useful for students to use in their content classrooms. This workshop will examine a range of skills which are 'repeated' and recyclable across the curriculum and at the same time discuss the general academic language which accompanies these skills and which is also essential for the 'content CLIL curriculum'.
Participants will be asked to carry out tasks as students, discuss them as teachers and take them home to try out in their own classrooms.  
I was also pleased to co-present with colleague Elke Kainz on CLIL training for teachers in agricultural and forestry colleges.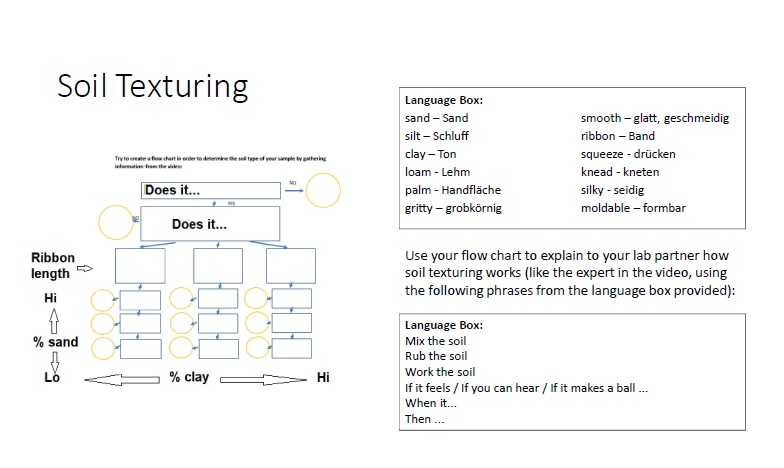 Abstract: ''Agri-CLIL - profession-specific CLIL for agricultural and forestry colleges''
(Keith Kelly -
keithpkelly@gmail.com
and Elke Kainz -
elke.kainz@forstschule.at
)
CLIL has been developing at a number of educational institutions around Austria over recent years and now is being embraced quite naturally at Agricultural and Forestry Colleges. This workshop will firstly offer an insight into the professional develop courses that are being offered to teachers and the CLIL pedagogy they are being asked to integrate into their teaching as well as examples from the lessons prepared by course participants following a CLIL approach. Secondly, participants will see a report from specific lessons in 'Soil Analysis', including aims and objectves, materials used as well as outcomes and feedback from students' work.
Participants will be asked to discuss the role of CLIL in the wider educational context and in preparing young Austrians for the world of work.
PDFs for both presentations can be found at the foot of this page, and I'm in the process of writing an article outlining 'Soft Skills - a bridge between content CLIL and language CLIL'.
As usual, Austria forges ahead in CLIL, moving CLIL into other sectors such as forestry and agriculture (nursery school educator preparation too!).
Watch this space!