YACs - Young Ambassadors of Chemistry
The Young Ambassadors for Chemistry project has as its aim to get young people to communicate about science, to carry out science activities in public and to explain the science to the general public.  It integrates language and science in a practical context having students create cosmetics, build DNA, and market and present their products to an audience.

The Project has been all over the world over the years since it started in 2004.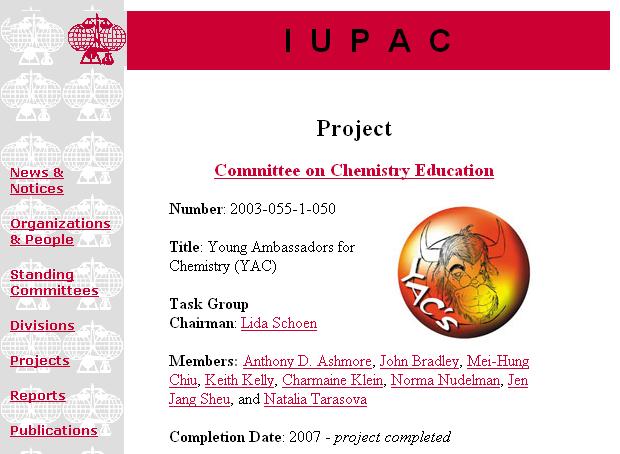 You can read reports from some of the locations below:

Young Ambassadors for Chemistry in a storm in Taiwan 22-26 November, 2004 ... here ...

YACs in Argentina - Young Ambassadors for Chemistry came to South America from May 9th to 15th, 2005 ... here ...

YACs Siberia, Krasnoyarsk, 14-18th November, 2005 ... here ...

YACs came to Korea this week, Monday Feb 20th to Friday Feb 24th, 2006 ... here ...

The Young Ambassadors of Chemistry project brought Science to the streets of Grahamstown, South Africa in March 2007... here ...

_ _ _ 

The final report for the first period of the YACs project was published in July 2007 and you can read that ... here ...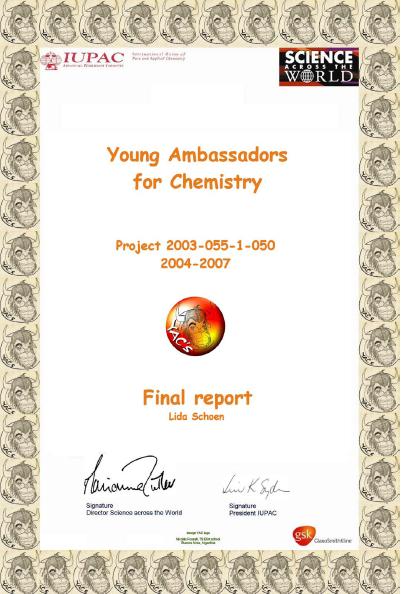 Recognition for good YAC work done!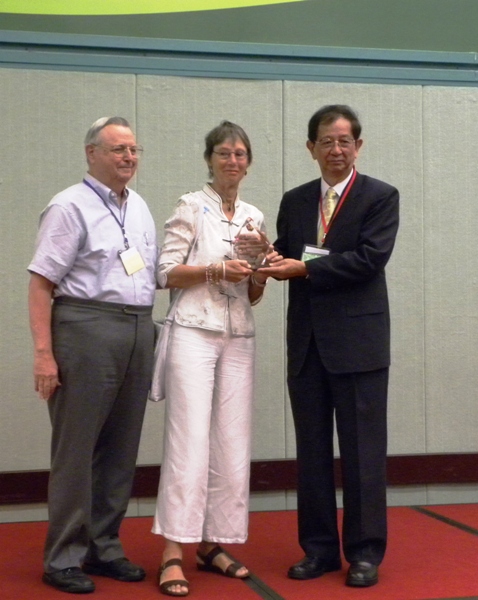 Lida Schoen awarded for her contributions to Chemistry Education at the ICCE Conference in Taiwan, September 2010 more information here...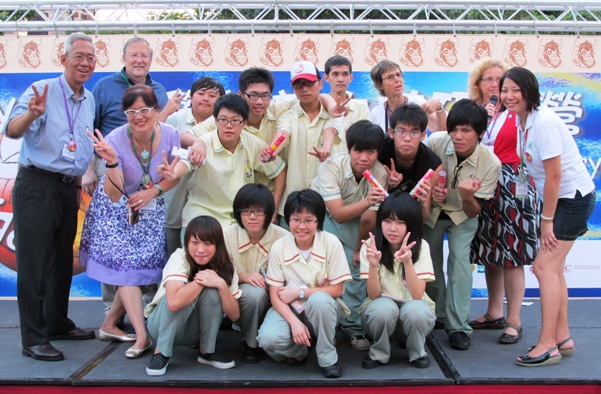 At the time of writing the Young Ambassadors for Chemistry project is moving on to new grounds.  We have a proposal in the pipeline to take the project back to Africa to Kenya and to Mauritius in 2008.  Maybe we will come to your neighbourhood!