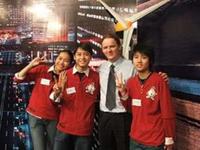 Vietnam - Hanoi ZeroCarbonCity
ZeroCarbonCity Vietnam, December 15th to 18th, 2005
The British Council in Vietnam recently organised three days of activities with climate change related workshops and wrap-around events all geared to enthusing the people of Vietnam to engage in discussions to do with climate change.
It took me about 35 hours to get to Hanoi after a prot...
read more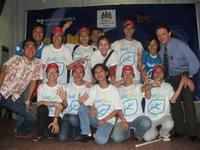 Vietnam - Ho Chi Min City ZeroCarbonCity
Science Celebration in Ho Chi Min City, Vietnam
The British Council in Vietnam organised four days of ZeroCarbonCity activities in Ho Chi Min City this week, January 11-14th, 2006.
I naively expected temperatures similar to Hanoi in December but was surprised to be hit by the mid 30s in HCMC.
The flying three-day visit started with a wo...
read more