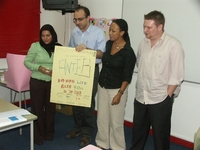 Bahrain - Content and Language in Bahrain
The British Council organized a very busy programme of events in Bahrain.
The idea was to interact with a wide network of teachers and trainers on the topic of content and language integrated learning.
We met hundreds of colleagues in meetings spread over two days,
Nov 7th-8th, 2007.
Day 1, Wednesday Nov 7th
Christina Phelps (Ch...
read more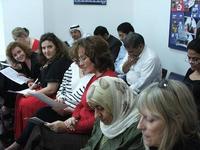 Bahrain Content and Language Integrated Learning
The British Council organised a CLIL (Content and Language Integrated Learning) fact-finding mission to Bahrain (
http://www.britishcouncil.org/me-zbahrain-contact-us.htm
), Sunday 25th to Tuesday 27th February 2007.  
The visit was part of the regional project for i...
read more