Austria - Winter of Austrian CLIL
Vienna, Linz and Wiener Neustadt, Jan 11 - 17, 2012
I spent 6 days in Austria last week working with 3 groups of teachers from HTL Schools, or Technical High Schools, all now getting their heads around offering their technical curriculum through the medium of English. This is a move which the Austrian Ministry of Education has legislated to be compulsory for all HTL schools to implement English-medium education in some form from year 3. Of course, on the ground, how schools bring this about depends on many factors. Schools, headteachers and heads of deparment are the real decision makers in how to deliver the curriculum through English.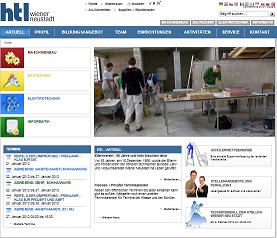 Wiener Neustadt HTL    
1) Meeting 1 was a brainstorming at the Wiener Neustadt HTL where colleagues met to discuss content for in-service training for colleagues with a view to expanding and consolidating English-medium technical lessons.
This is one option for Austrian HTL teachers that is organizing their own training where the input comes from their colleagues. One particular idea of the many shared on this afternoon was that it is not 'CLIL' that is needed. What is needed, it was suggested, is something which is much simpler. It is an approach which takes the technical subject, its content, concepts and skills as the starting point and looks at what the teacher and students need to function in the foreign language.
I have to say that I'm a little suspicious of this view and will come back to talk about it later.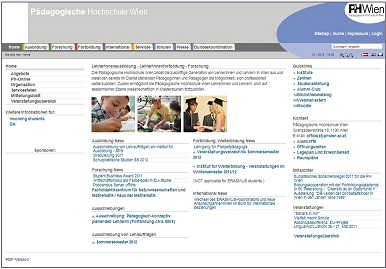 PH Wien
2) Meeting 2 was at the PH in Vienna, a 3-day training which made up Module 2 of an ongoing 4-module course for HTL teachers as part of Ministry of Education initiatives to offer in-service training to teachers as part of its plans to roll out its English-medium project into practice in schools.
I learned a lot from this meeting.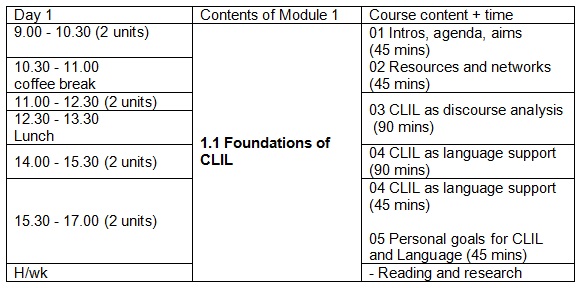 The training I contributed to is based on a training programme provided by the Ministry of Education and has many broad aims.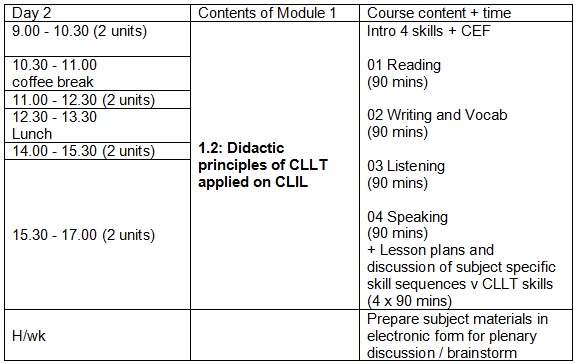 Alongside the desire to see teachers equipped with lessons to try out in school, the curriculum covers a wide range of areas of linguistic theory and acquisition. Now we're in Module 2, I'm convinced that the training has to stay focused on the subjects the teachers teach and the methods they use to teach their subject.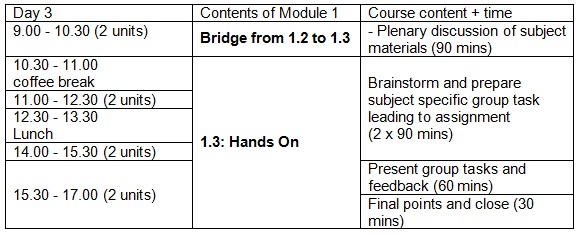 The agenda we put together and that you can see here, followed the curriculum for training provided by the Ministry of Education.
All in all the feedback was good, and with the lessons learned from the experience I'm sure that group 2 coming to the course soon will get a much improved rewritten first two modules of the course!
I have to say that the success is largely a reflection of the teachers themselves. We had a terrific relationship right through the course despite a few bones of contention we had to chew on! This brings me back to my suspicions mentioned above.
I suspect that I'm not getting my message across, and that there are still teachers out there who don't believe that their students need language support to be able to 'do' the subject in the foreign language. The jury is still out. I just know that I have to get myself into some of these HTL classrooms to see and hear the students at work (any volunteers?) ... and I'm glad that I'll be keeping in touch with all of the teachers facilitating with their assignments and helping to coordinate their group in the Moodle platform they are using for the course.
3) Meeting 3 was a contribution to an annual meeting of language and content teachers at HTL schools in Leonding HTL (www.htl-leonding.at), Linz.
Here, we had a large group of English teachers (many of whom have content second subjects) who work alongside technical teachers in the HTL. This group feels some pressure to be in collaboration in this move to English-medium Education handed down from the Ministry of Education. Their reactions are varied as you can imagine, but I think it's true to say that they are all looking for a role for themselves.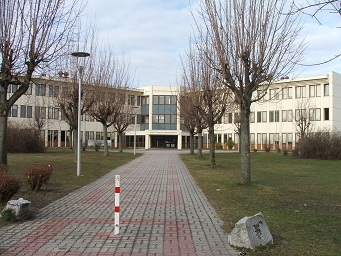 Leonding HTL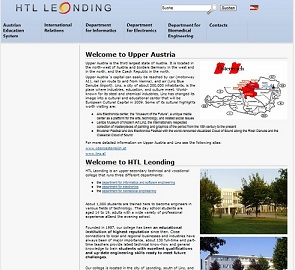 I reported the feedback from the course in Vienna and did an introduction to CLIL and then set the group the task of analysing and working on technical subject texts with a view to suggesting activities and exploitation in the classroom.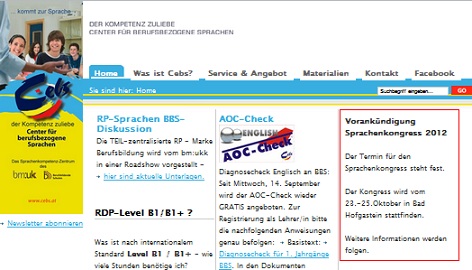 The reason for all this is that Andreas Baernthaler and I are working together on compiling a resource book for English-medium HTL CLIL teachers. Andreas, who teaches at the Leonding school and is also coordinator for CLIL in the CEBS assocation (http://www2.cebs.at/) in Austria has been talking about this idea for some time now and if all goes well, we will have something in draft form to present at the CEBS conference in Bad Hofgastein in Oct 2012.
There are teething problems, but the energy from many of the teachers is driving the process. Watch this space, English-medium Education is growing in Austria!