TrashedWorld
14th February, 2018
New TrashedWorld Litterati Unit
To celebrate our partnership with Litterati (www.litterati.org) we're launching a new unit of investigation using the Litterati App and we're inviting all schools to try it out. Our only request please is that you send us the results of your students' investigations so that we can publish them on the website and encourage more schools to get involved and grow our community! Thanks
TrashedWorld-Litterati Unit Students' Pages
TrashedWorld-Litterati Unit Teachers' Pages
19th October, 2015
A New Schools Exchange Programme
I'm very happy to announce a brand new schools' exchange programme on the topic of Waste, Rubbish, Trash or whatever the terms is where you live.
As you probably are aware, the world is sinking and being buried simultaneously in trash. In response to this phenomenon, Blenheim Films produced the documentary
movie 'Trashed'
 narrated by Jeremy Irons and now the film is being used to create learning materials with a view to getting schools working together on this important theme with their students.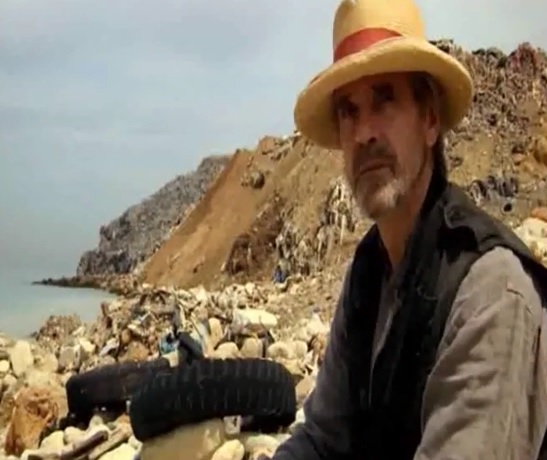 I'm helping produce these resources.
You can watch an introduction to the TrashedWorld project in this YouTube clip:
Our first Unit will be called
'Me, Trash and the World'
and will introduce learners to the theme, present global facts, and get them to place themselves within this challenging problem we all face. In exploring the theme and how it relates to their daily lives, students consider what is happening around the world and what they themselves can do. Classes all over the world are then offered opportunities to communicate with each other to exchange their local research, share ideas and find common solutions.
We need you!
We're looking for a small group of schools to work with us in the initial units to help us gather feedback and improve the experience and resources for other schools. In exchange, the first 'volunteers' will be given free registration to the programme for the initial units.
Would you like to be involved?
Are you interested in how we might get young people to care about the rubbish they create, and raise their awareness about what happens to it?
Ideally, we can help prepare our young people to become adults who 'reuse, recycle and reduce' in the future rather than throw away.
When?
We're looking at starting work on the first trial units and class work in January of 2016. This is with a view to our trial group exchanging with each other with their research data and products over the following two months.
What?
This would mean doing 4 to 6 lessons on the first unit, and then one or two follow-up lessons once the exchange has been carried out.
CLIL
You'll notice that I haven't mentioned the phrase CLIL yet. That's because there is already a lot of information to take in above. Rest assured, all of the resources will be written to be used by native speaker and non-native speaker classes with activities produced using a CLIL approach. 
Interested?
Get in touch - keithpkelly@yahoo.co.uk
Resources
Along with the many investigation tasks and resources, and the study materials examining trash and our lives, there are many opportunities for improving your English. TrashedWorld is a CLIL project ideal for learners working through English as a foreign language.
Flashcards
Learn
Scatter
Speller
Test
Space Race