Poland - No Nonsense CLIL in Poland
No nonsense CLIL in Poland
Content and Language Integrated Learning in Poland
Beyond Trivia
Two conferences presenting non-trivia language teaching in Poland, December 2007
Download or view the resources from here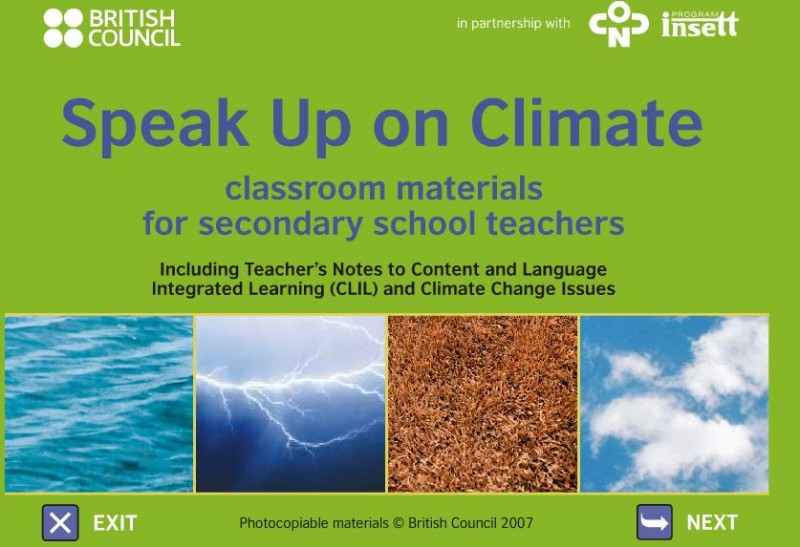 I participated in a busy programme of presentations as part of the 12th DOS-TTS teacher development conferences in Warsaw and Wroclaw, Dec 2-3rd 2007.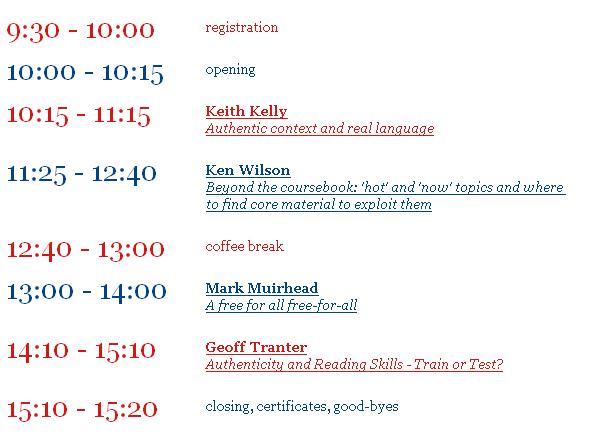 Introductory PPT to the conference (file listed below)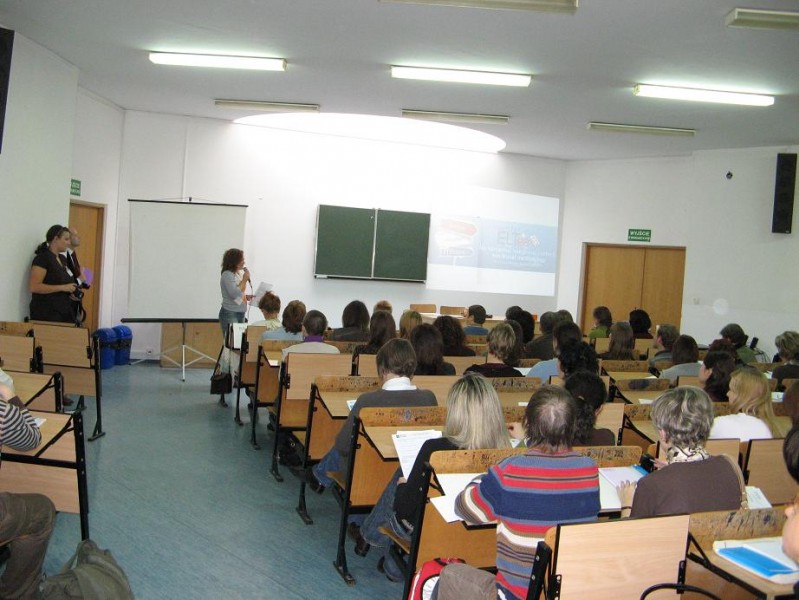 Ewelina Wroblenska from the British Council in Poland gives the background to the Speak up on Climate! resources (Ewelina.Wroblewska@britishcouncil.pl).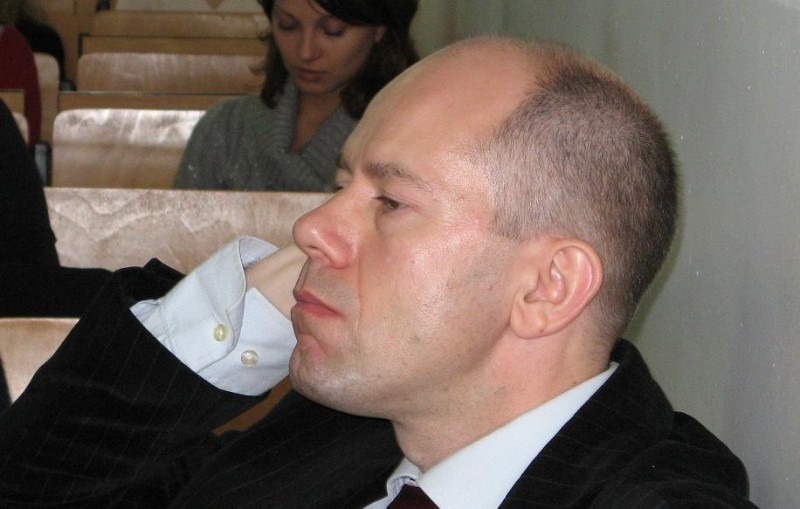 Grzegorz Spiewak our host partner with DOS, a very professional and active organization for teachers in Poland (grzegorz@e-dos.org).           
There were a number of reasons why it was a great event to attend.
It was such a topical conference title.
It is always a pleasure to work in Poland.
It was the launch event for the Speak up on Climate! materials which were commissioned by the British Council in Poland and which are the result of an attempt to integrate environmental studies with English language learning and also to meet the demands of the Polish Matura exam.  My role was to present on the issues of integrating content and language and also to give the audience a taste of some of the resources.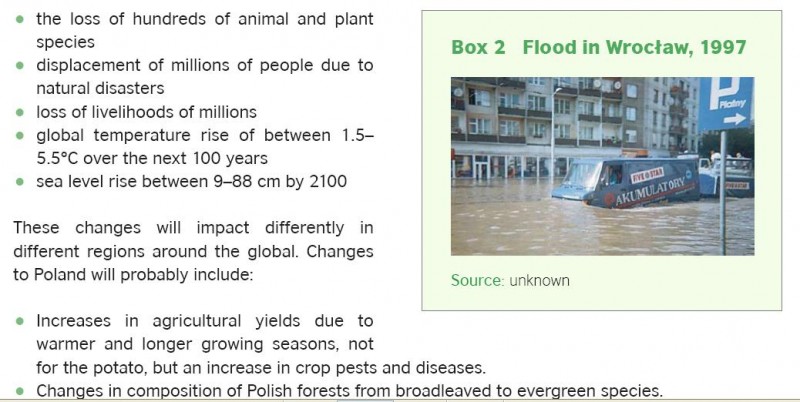 a cutting from the resources launched in Poland
We started off with a simple question.  Why CLIL?
The slide on the left speaks for itself.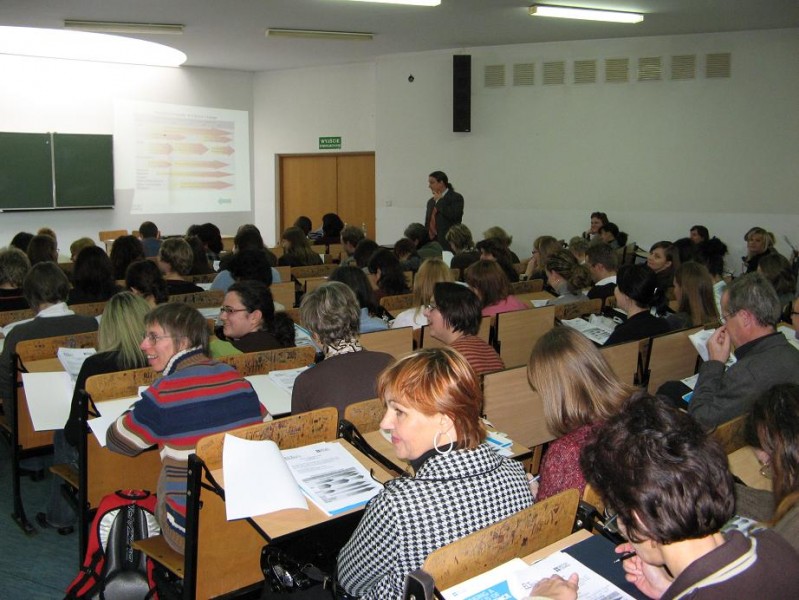 hands on Speak up on Climate! resources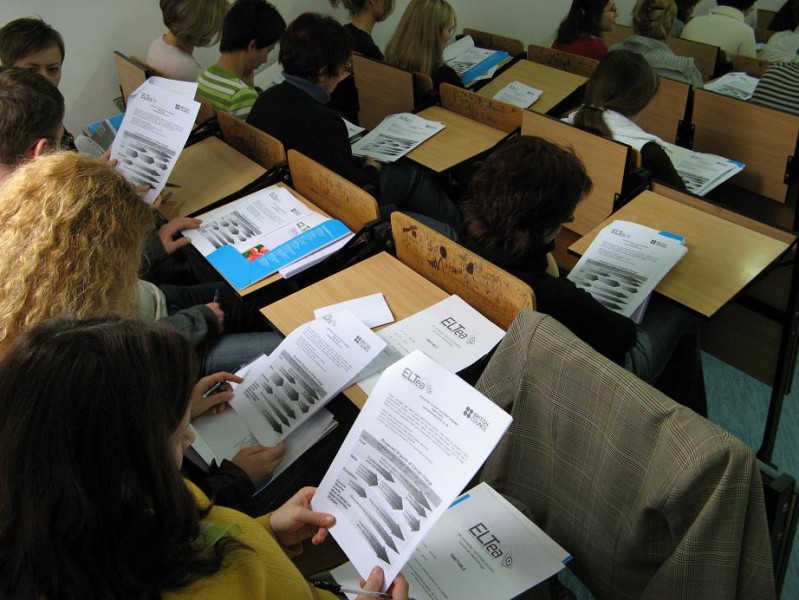 examining climate change data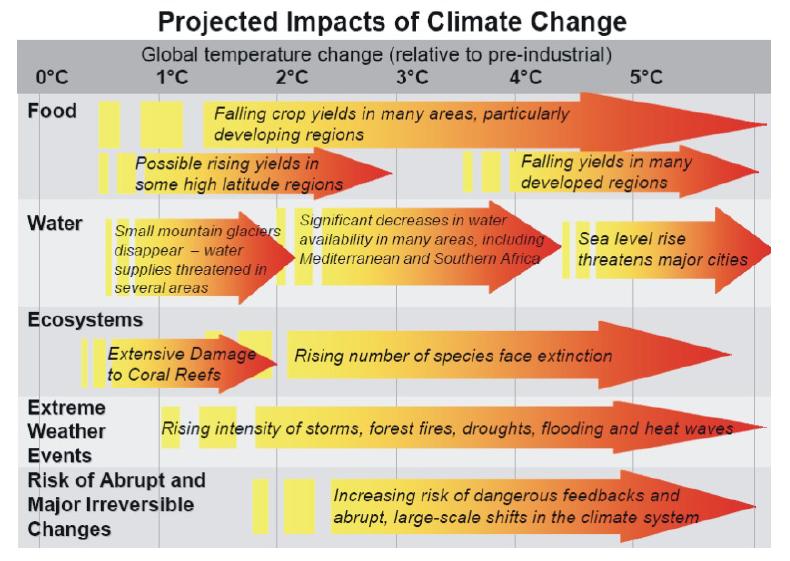 Interpreting data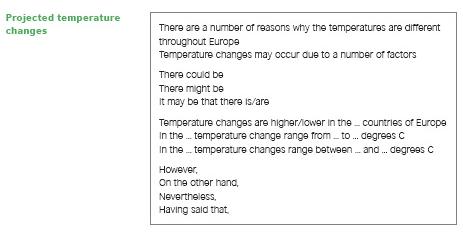 Participants were asked to analyse the discourse of charts.  Colleagues had to express the data in the chart in their own words.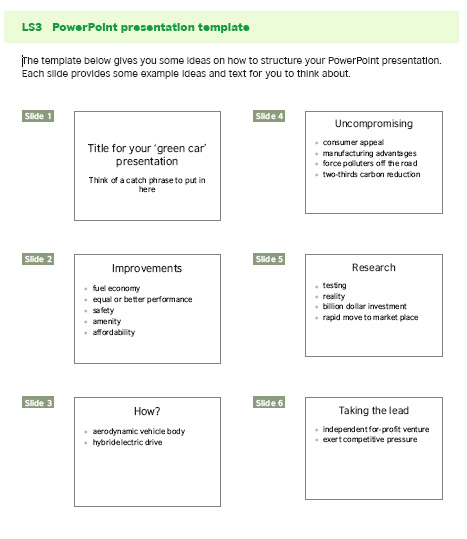 The Speak up on Climate! resources offer frames for producing a range of language including here a PowerPoint presentation for a 'green car'.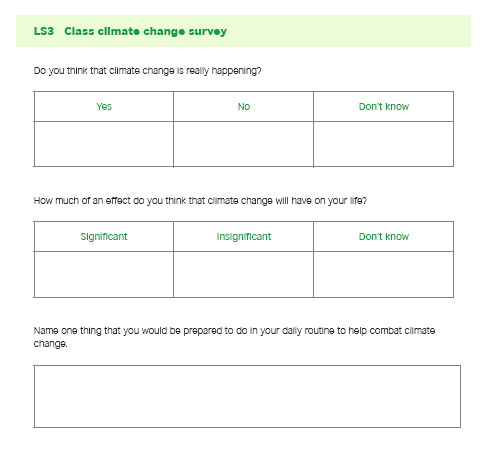 It's important that the data relating to climate change in the resources be based on information available in Poland and about Poland and Polish people.  For this reason the resources cover many of the issues to do with climate change but from a Polish perspective.
There was one teacher who suggested that there is a conspiracy going on to try to manipulate our lives through fear-mongering on climate change.  A couple of teachers expressed the feeling that students are tired of the topic in Poland.  What a thought!  We may be boring our students with this topic, imagine that.  This may say more about classroom methodology than what young Polish actually think about climate issues.
To pursue this aside a little further, a recent Mori poll of GB adults aged 16+ suggests that this teacher is in a very tiny minority.  53% of those questioned said that Global Warming/Climate Change combined were the most serious threats to the future wellbeing of the world.  Terrorism came second with 21%.
http://ipsos.com/global-warming-issue-unites-world-opinion (2015 - 85% see climate change as a threat)
We also looked at some vocabulary related to climate change and tried out a task which included repetition, pronunciation, definition and a competitive factor.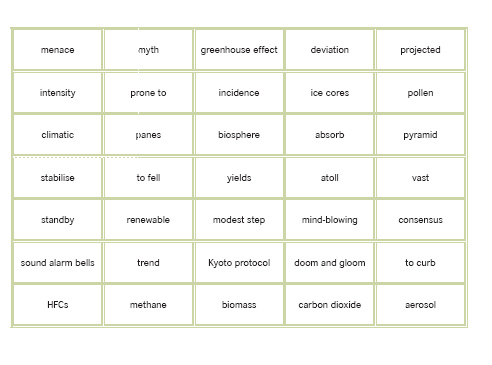 climate change vocab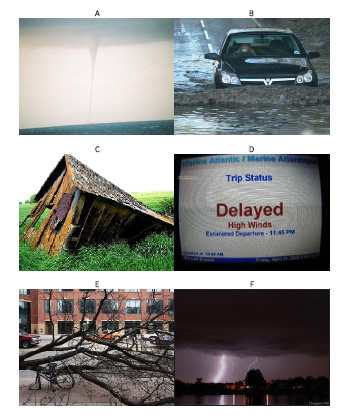 photos of climate change
 ...and students are asked to discuss photographic images of climate change.
The British Council assure me that the entire publication will be available for download in the near future.  In anticipation I'll put a link here for the Speak up on Climate! materials which I'll activate as soon as they are available.  Watch this space! (See link to archived materials below)
We had a discussion to define CLIL.  I talked about the role of discourse analysis in the primary and secondary curriculum and making use of the data this produces for CLIL materials writing.  The other area under discussion, and also key in CLIL contexts, concerns visual contextualisation of content.  Ideational frameworks is a term used to describe 'diagrams of thinking'.  
I also presented some ideas and examples from other sources. One great place (one of the best) to look for materials and ideas for integrating language and content is Science Across the World (
www.scienceacross.org
).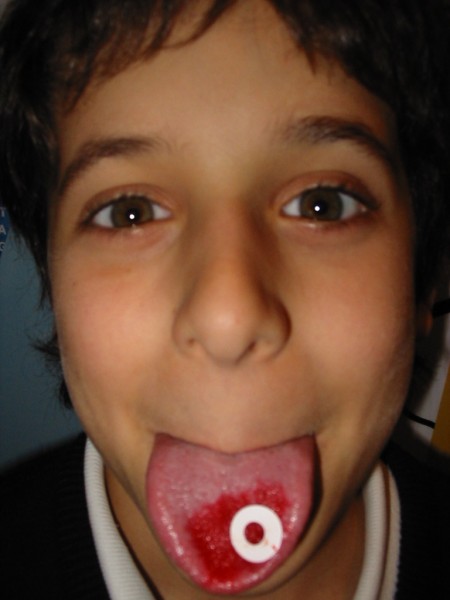 How many receptors do you have on your tongue? 
You inherited this aspect in your genes.  The same is true for eye colour, hair colour, height, middle finger hair, tongue rolling ability, and whether or not your ear lobes are attached or not attached to your face.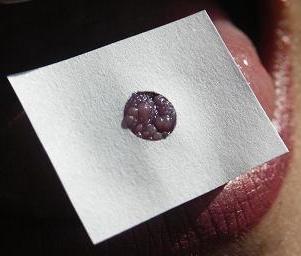 Investigating heredity in the language classroom is a wonderful way of bringing Biology into the English lesson.  Possessives, apostrophe s, and others spring to mind and examples such as 'He gets his blue eyes from his mother', 'He has his father's chin' and many more.
Getting students to create eco maps of a restricted area in the local neighbourhood, present a key and describe this for a partner group in another country turns a Science activity into a language and culture task.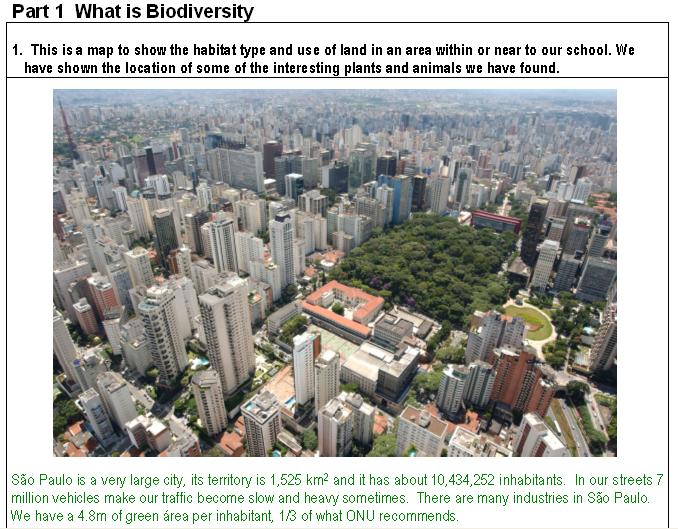 A park in St Paulo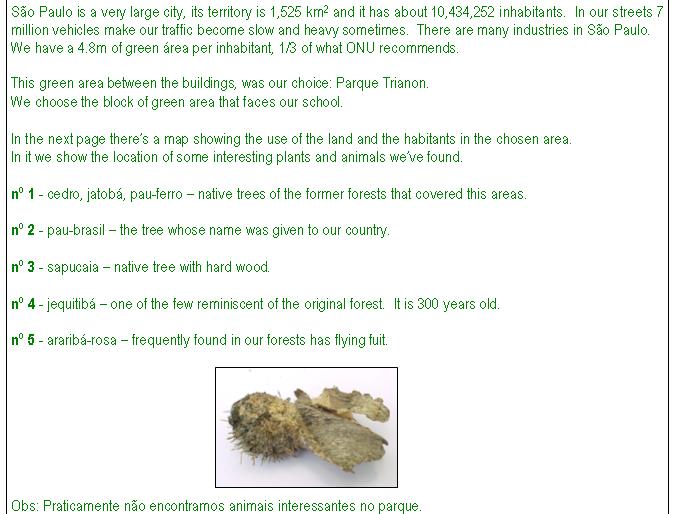 the species of plant life found in the park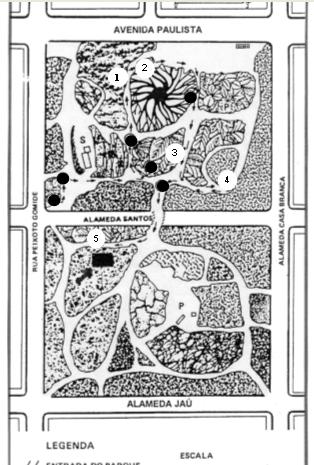 a key representing the species found and their location in the park
... and eventually the discussion turned to Food and Science and Art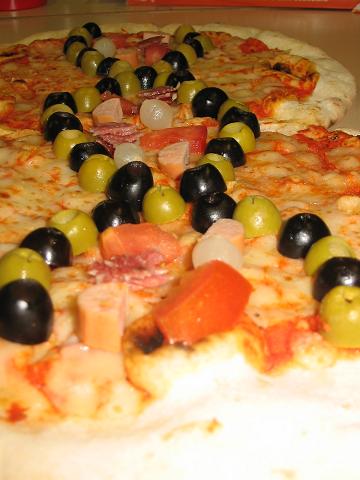 Pizza DNA
If I say that the Polish colleagues came out on a Saturday and Sunday for the conferences so in their free time, if I say that there were over 160 of them in total and if I say that they paid for the event, I think you'll get the idea of how motivated a crowd they were, even demanding (and so they should be!).
They certainly created a buzz and I wish them luck in their moving beyond trivia to CLIL.  
No Nonsense CLIL!
No Nonsense: non-trivial content, non-trivial methodology - 12 DOS - TTS teacher development conference
Now this is a title for a conference I can warm to.
The British Council in Poland is contributing to a series of conferences this December and January in collaboration with DOS Teacher Training solutions in Poland.
Content and Language Integrated Learning plays a part here in offering non-trivia to colleagues interested in alternatives to traditional ELT approaches.
I'll be presenting examples of resources which combine language learning with content topics and materials.  The plan is to provoke discussion about the state of ELT and the role CLIL has in moving language education closer to the reality of its learners.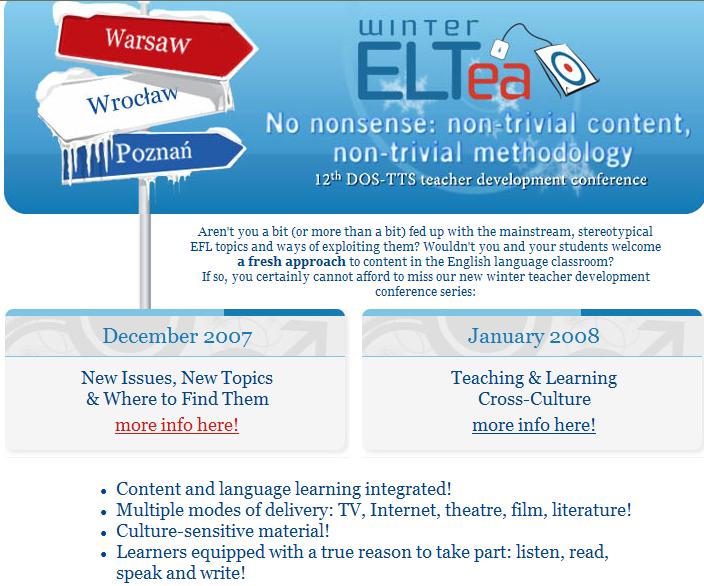 You can find out more at the DOS site http://www.e-dos.org/wintereltea/