Spain - News of a English Teachers' conference with a CLIL theme from Lui García Gurrutxaga
News of a English Teachers' conference with a CLIL theme from Lui García Gurrutxaga
Jan 11th 2007
betea
Basque English Teachers' Association
betea@euskalnet.net
http://www.betea.blogspot.com
POBOX 300
20080 Donostia
Dear friends and colleagues,
After 5 years of silence BETEA is back!. We have organized the :VI beteaTeachers' Day on February 3rd 9:30- 13:30 in the Centro Cívico La Bolsa Eraikia in Bilbao.  We are also aiming to renew and enlarge our membership base so we are enclosing a membership form and would like to encourage you to become a member if you have not been one before.
Hoping to see you in Bilbao on February 3rd  .
BETEA's best wishes for 2007.
Lui García Gurrutxaga
BETEA President
Betea is back !!!!!!
VI betea Teachers' Day                                                
February 3rd 9:30- 13:30
Centro Cívico La Bolsa Eraikia
Calle Pelota Kalea
Bilbo
Can you think of a betea way to spend your Saturday morning?
Come and bring a friend!
Sponsored by the British Council
Program:
9:30-11:00
Linking Science and Literature (Tim Herdon)
11: 00-11:30
Coffee Break ( Courtesy of the British Council)
11:30- 13:00
Linking Science and Literature (Tim Herdon)
13:00-13:30Hello Yellow Theatre Groupbstract:  Linking Science with Literature  
Linking hands-on science experiences to children's literature has a beneficial effect in building skills in both curricular areas. Interest in both science and reading increases substantially, and knowledge of science content and reading skills are mutually reinforced.  
In this talk we will look at the concepts of balance, gravity and centre of gravity.  We will look at the implications of these concepts from the points of view of scientific enquiry and a story for children.  It will be a hands-on session in which we discuss  ways of linking literature with science.  We will also build balancing devices with different materials to explore the concept of balance and the variables affecting balance.  The activities will be most relevant to 10 – 14 year old children.Tim Herdon: 
Biodata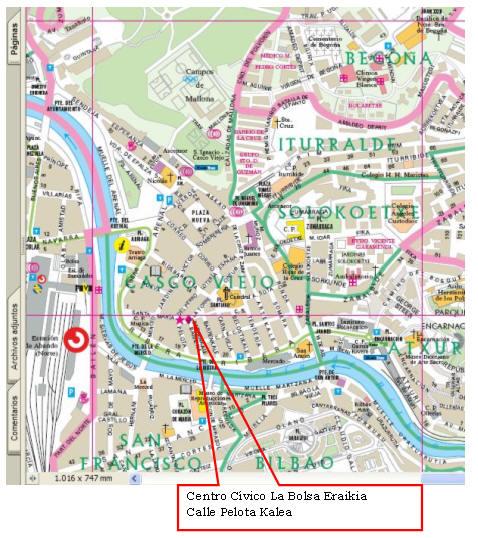 By train:
 RENFE to Abando and 5 minutes walk or RENFE cercanias to Termibus and then tube from San Mamés to Casco Viejo. (6 minutes)
Also EUSKOTREN to Atxuri.
By bus:
 from Donostia, Gasteiz or many other towns of Gipuzkoa and Bizkaia - Termibus and then by tube from San Mamés to Casco Viejo (6 minutes).
By car:
  We strongly recommend to use public transport but if you insist in coming by car, remember that the Parking in Plaza Nueva is closed so you
will have to park either in the new parking in El Arenal or in Pío Baroja (in front of the Town Hall on the opposite bank of the river).
Please confirm your attendance by January 31st:
betea@euskalnet.net