Spain - New dedicated CLIL textbooks for Geography and History!
CLIL books from colleagues at ELEANITZ

Phil Ball has been busy with the textbook writing team in the Basque Country.
There are two links here to their CLIL Geography book and CLIL History book series.

New CLIL Geography textbook!
Phil Ball announces the publication of another dedicated CLIL textbook, this time for Geography.
There is a flier here, but you can find all the necessary information if you're interested at the site itself:
www.eleanitz.org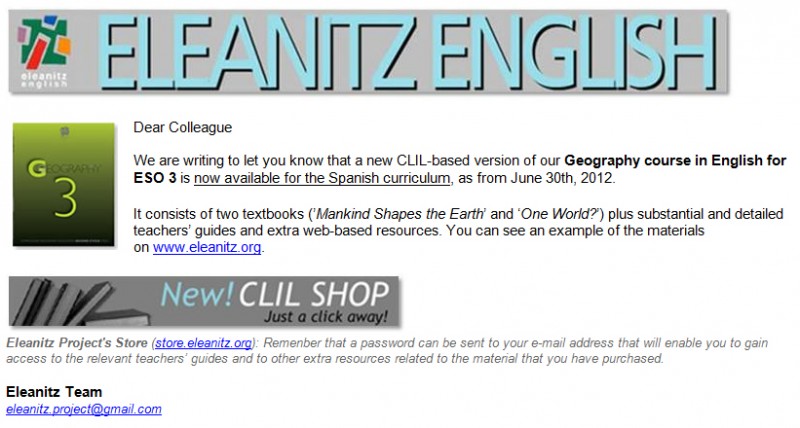 Please direct any interest to Phil
ball.philip6@gmail.com
.  
They've been busy in the Basque country!!! Well done!
New dedicated CLIL textbook for History!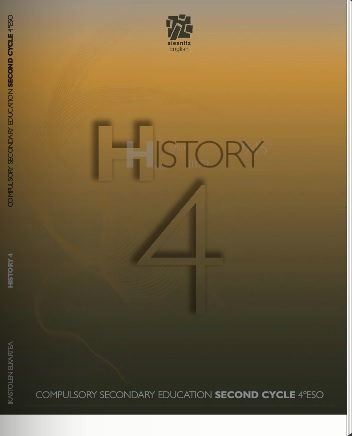 Phil Ball and Harri Beobide are working on a new History textbook for 15-16 year-olds for Spain, whose contents may also fit many European history programmes.  No matter - the idea is that the book (which covers the 18th century to the present day) is an example of a dedicated CLIL textbook, designed to be taught in the L2/L3 classroom.  Anyone interested should write to
ball.philip6@gmail.com
  Interested parties will receive a pdf version of the book, a free teacher's guide (in Word) with extra materials and resources, plus a free sample copy of the book when it is completed (soonish!).  Don't miss out!   Meanwhile,
click on this link
to get an idea of the book's content and style. 
History - ESO 4
Well done!