Netherlands - Dutch Content and Language Integration
Dutch Content and Language Integration 15-16.06.06
Colleagues from the Dr Moller College (
www.drmollercollege.nl
) in Holland are about to embark on delivering their curricula through the medium of English.
It's always a pleasure to meet groups at NILE and this group was no different.
The teachers come for intensive professional development over the space of a week or two weeks. So, they are thirsty for ideas to take home to their classes and use immediately.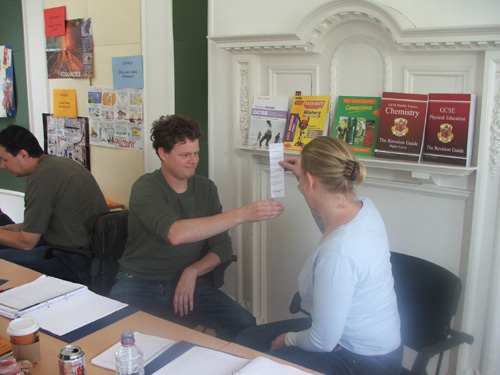 Surveying speed reactions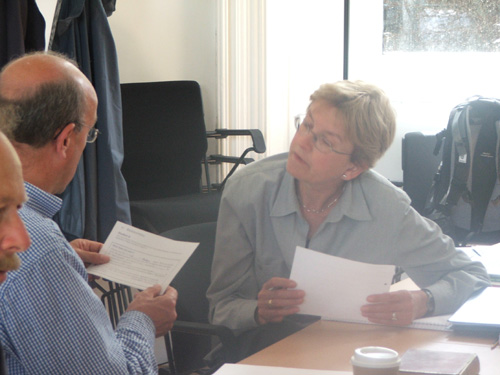 Information gap work
The programme they had was very diverse and my contribution was as shown in the image below:
The teachers were very enthusiastic and though there were a number of issues and needs arising from the discussion we had to close the two days, I am sure they will be well equipped to make a start on this journey.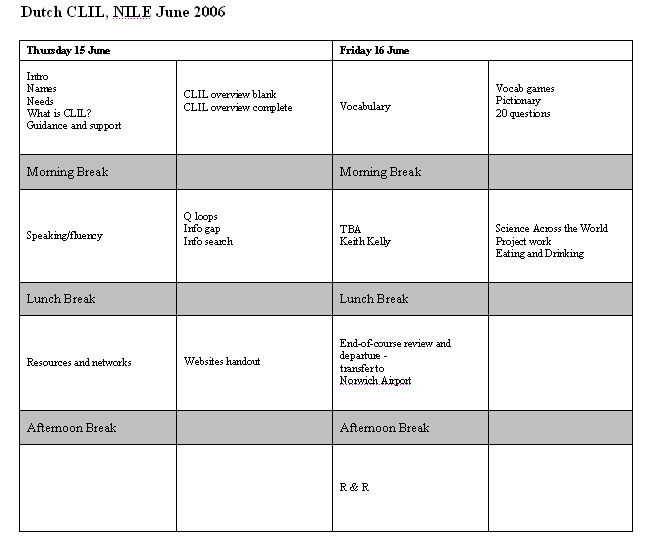 Issues and needs identified: 
- Time from the school for projects/materials
- Being together for one day for discussion and development
- Contact with other Dutch bilingual schools?
- Collaborate with English teachers?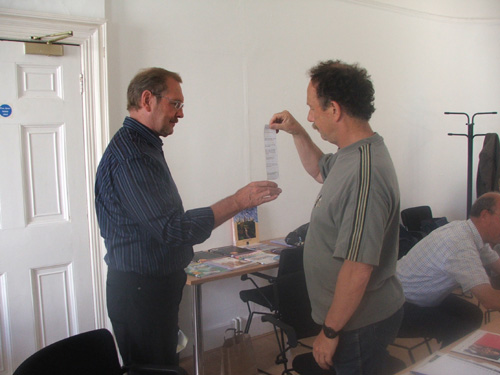 Their subjects were diverse as well.  Any interested colleagues might like to get in touch with them to share ideas and materials, as well as join them all at the factworld yahoogroups forum
www.yahoogroups.com
.