Lithuania - Investing in CLIL
Lithuania is investing in Content and Language Integrated Learning.  
9-10 Nov 2004
The Ministry of Education and the British Council are coordinating training for subject and language teachers around Lithuania as part of a multilingual project including French, German and English as well as a wide range of subjects taught through the medium of these languages.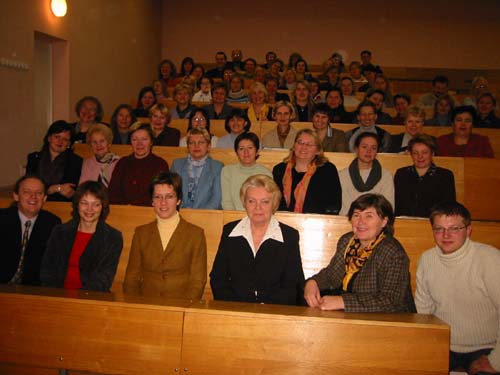 The Group… 
I provided input to a two-day seminar, 9-10 November 2004, for 70 teachers from this project from 35 schools around Lithuania along with colleague and teacher trainer Lilija Vilkanciene (lilija.vilkanciene@ism.lt).
The seminar included: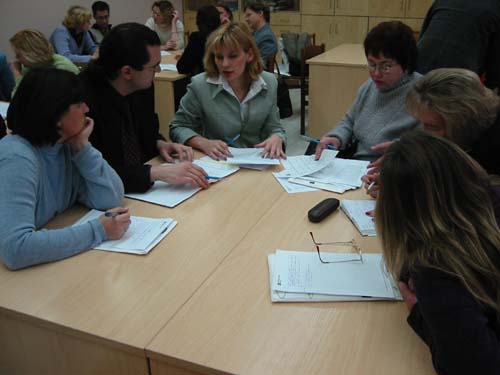 Identifying language needs
 The language of thinking
 Integrating Content and Language
 Language Skills in CLIL
 CLIL Video lesson observation
 CLIL Networking
 CLIL Resources, CDs, Websites
 Lesson scripts for CLIL Teachers
 CLIL Assessment
 Science Across the World 
The seminar was hosted by the national teacher training institute based in Vilnius and Marianne Tomi of the Cultural Section of the French Embassy joined the seminar.  Our British Council coordinator was Vilma Backiute (vilma.backiute@britishcouncil.lt).
It was an experience working through the medium of four foreign languages, we are certainly putting what we preach into practice.  I was in the interesting situation to be translating from French to English between two groups of Lithuanian speakers!
Dr Loreta Zadeikaite (loreta.zadeikaite@smm.lt) Head of Basic and Secondary Education Division at the Ministry of Education and Science in Lithuania came along and suggested possible avenues for following up on this beginning.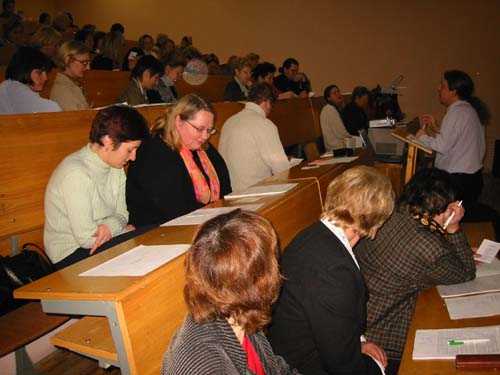 Talking about talking…
Follow up:
 - collecting and disseminating CLIL materials developed by practising teachers
 - recording good practice (video recording lessons)
 - beginning the process of documenting good practice (course writing for CLIL teacher training)
 - planning for a Forum for CLIL teachers in Lithuania (and the region) possibly in April, 2005
 - setting up an electronic group for this network to communicate and share
 - support teachers in their first steps through peer support (British Council to play a role in helping this process work)
Additionally, all of the colleagues were offered subscription to the Science Across the World (www.scienceacross.org) programme of exchange projects and all 70 were enthusiastic abour signing up the FACTWorld yahoogroups network (www.yahoogroups.com) of 1300 CLIL teachers in 40 countries around the world.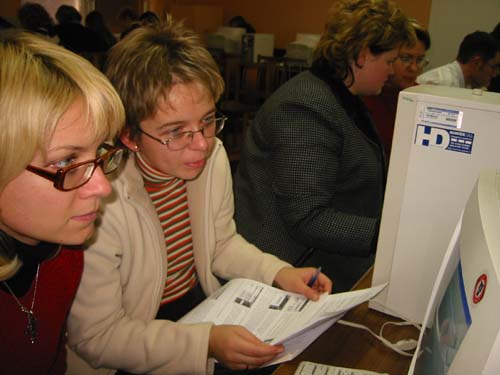 Signing up to Science Across…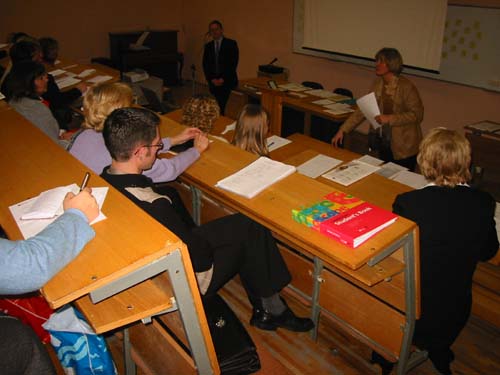 Dr Zadeikaite from the Ministry  
A special aspect of this initiative is the collaboration of the partners involved.  The British Council, the Cultural Section of the French Embassy, the Ghoete Institute, and the Lithuanian Ministry of Education are all bringing people together to share ideas on integrating content and language in education.