Bulgaria - Receptive Skills Seminar
This seminar was delivered Varna and Burgas, Bulgaria.
29th May, 2008
It's been about 5 years since I was last in Varna and so it was nice to return and to meet up with a large group of teachers, a good number I already knew.
Yordan Stoyanov, Dan, Macmillan rep in Bulgaria, booked us into the Aqua Hotel in Varna.
Handing out materials as people arrived.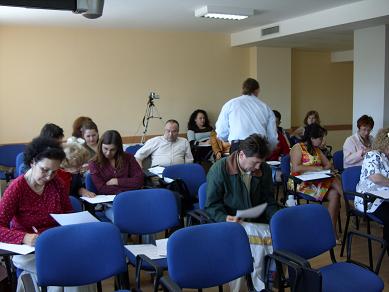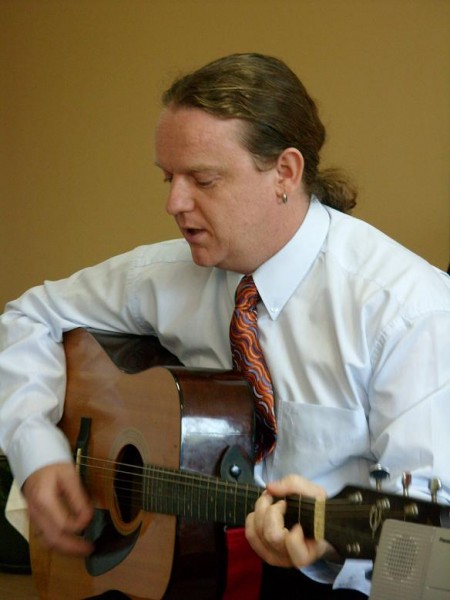 We sang a song to get started.  It integrated listening and reading, the topic of the workshop, and breaks the ice.
The interactive reading tasks are the same as those used for the first receptive skills workshop which colleagues can read about on this site.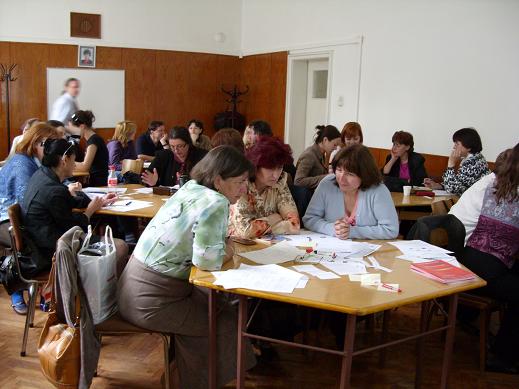 Sorting info cards into logical structures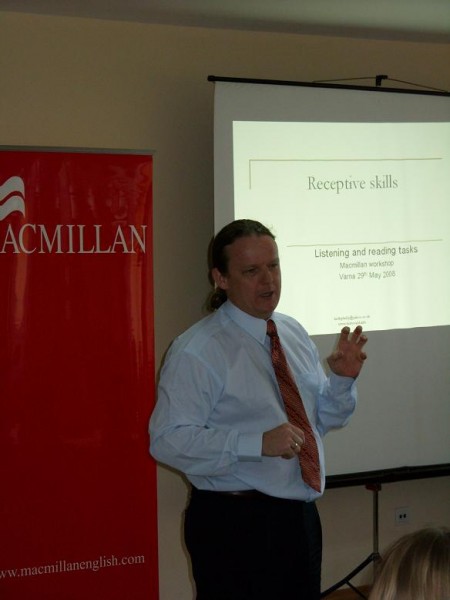 The discussion was lively.  Do textbooks offer what students need to become good listeners?  I suggest that teachers can do a better job with their own live monologues.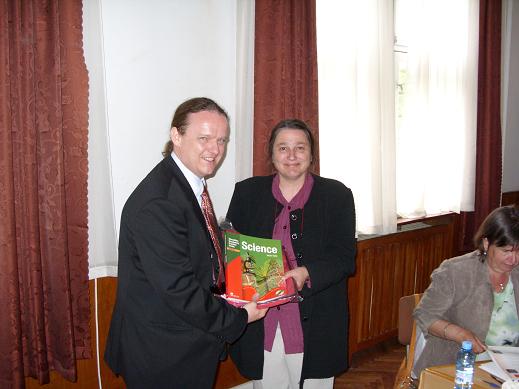 As usual there was a prize draw for a copy of the Science Vocabulary Practice Series.  It's great that this time it went to a colleague working in a school where students study their Science through English.
Thanks Macmillan, and thanks to the colleagues for their energy.
The 8th Macmillan Workshop in Bulgaria, Burgas
30th May, 2008
It was great to be hosted by a real school.
We held the workshop in the Bratya Miladinovi Junior School and so thanks to the school for having us.  You can find out about the school, newly refurbished at their site:
http://www.miladinoviengl.hit.bg/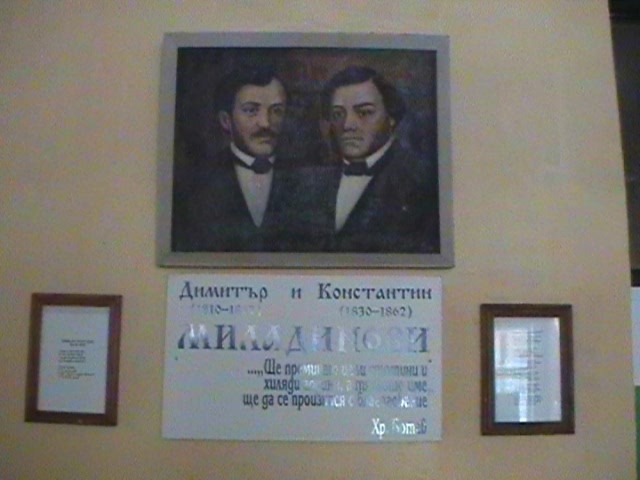 The topic of the workshop was receptive skills and so rather than repeat all of the content and describe the materials again, interested colleagues can take a look at the report for Workshops 4 and 5.
Short clip explaining the origin of the FACTWorld network
.