Bulgaria - Interculturalising Education
New course for teachers on creating school links through the curriculum
Plovdiv, July 9th to 17th, 2009
It's great to announce that it is possible from now on to apply for the course:
- Interculturalising Education: Content, Language and Culture for Schools Links and Partnerships.
You'll find a link to the programme outline below as well as a short version of the 'highlights'  
This course is supported by the Comenius 2.2/Grundtvig 3 in-service training grant of the European Union. If you wish to participate in this course with the support of these grant schemes please consult the Lifelong Learning National Agency of your country for more information know about the procedures and deadlines.The list of National Agencies across Europe can be found at:  http://ec.europa.eu/education/programmes/llp/national_en.html. If you get stuck with the procedure, just drop us a line and we'll be glad to help if we can.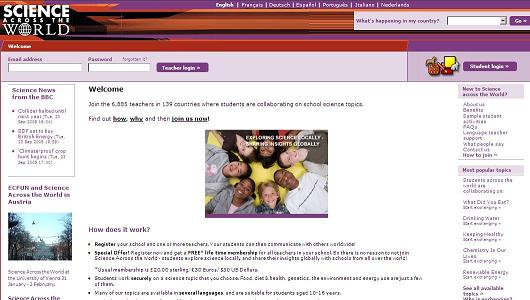 It's a great course with very ambitious yet important objectives.
Participants will:
- learn about creating schools links and partnerships
- work with colleagues from other countries to set up school links
- begin to prepare proposals for educational funding for school partnerships through the curriculum
- gain experience with a variety of communications technology for supporting their school partnerships
- learn about intercultural communication theory and practice for use in their teaching context
- create learning instruments for their subject area for facilitating curriculum exchange with partner schools in other countries (based on the hugely successful model offered by the popular Science Across the World programme)
- join other colleagues in an exciting public event during the course involving students from local schools aimed at raising public awareness of culture and science
- gain an understanding of the role of language in the curriculum, specifically learn techniques for integrating content and language (CLIL)
For more detailed information go to the Comenius / Grundtvig catalogue description of the course.
The direct link to the catalogue page is:
http://ec.europa.eu/education/trainingdatabase/index.cfm?fuseaction=DisplayCourse&cid=12511


In addition colleagues will enjoy an international dinner with food and drink items from all the participating countries (this is planned to take place at my house in the Rhodope mountains).
The course location:
In the heart of the historic city of Plovdiv in the Thracian plain beneath the Rhodope mountains in the old building of Plovdiv University Paiisi Hilendarski.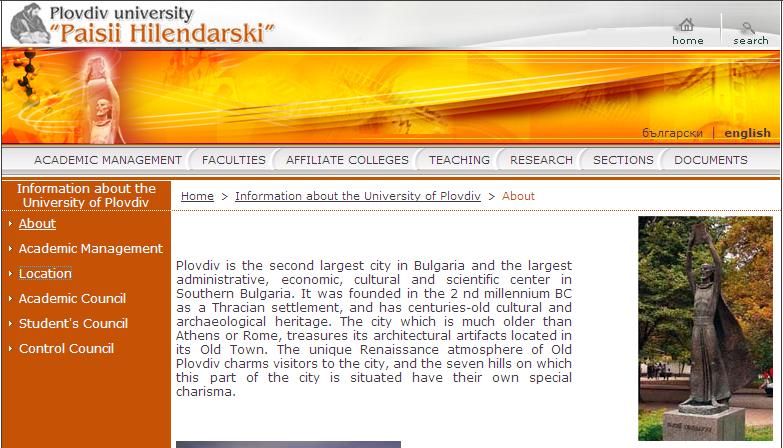 The university is 5 minutes walk from the main pedestrianised street of Plovdiv with easy access to all the sites, amenities and delights that the ancient city has to offer.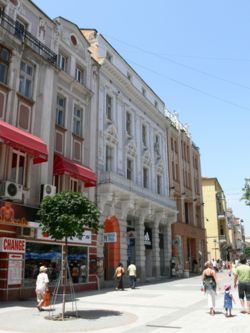 Plovdiv central street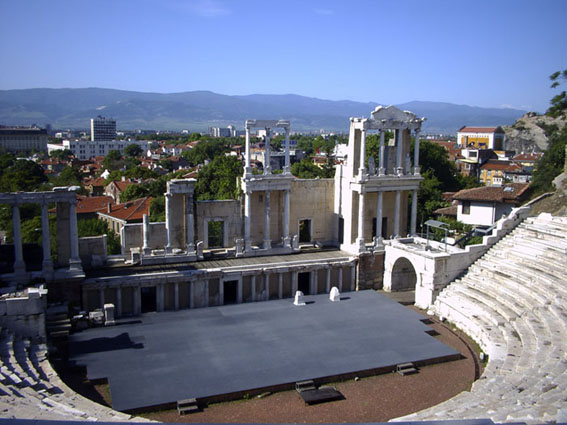 The ancient theatre is one of the many hidden treasures in the city.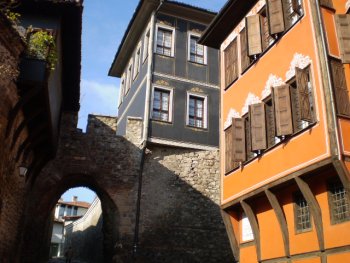 ... as well as the beautiful old town, where we're likely to arrange another of our course dinners.
There will also be an organised guided trip to one of the many wonderful local sites within easy reach of Plovdiv.  Starosel, Perpericon, Chudnite mostove, Bachkovo or others...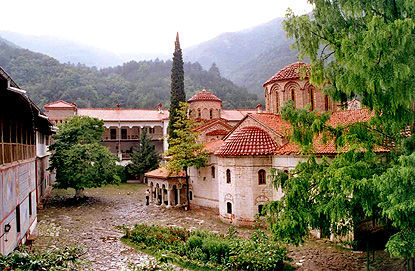 Bachkovo monastery
The people:
Keith Kelly, Education Consultant and Course Tutor
Dr Leah Davcheva, Intercultural Trainer and Course Tutor
Dr Lida Schoen, International Trainer and Guest Tutor
Dr Irina Chongarova, Associate Professor Plovdiv University and host
Yana Docheva, Course Administrator, office@ahamoments.eu, +359 898 604 641
The idea:
"It's about creating real communication in schools.  It's about using the curriculum, something which our students have to study, to enable them to communicate with students in other countries and share their lives, experiences, their 'cultures' and their ideas."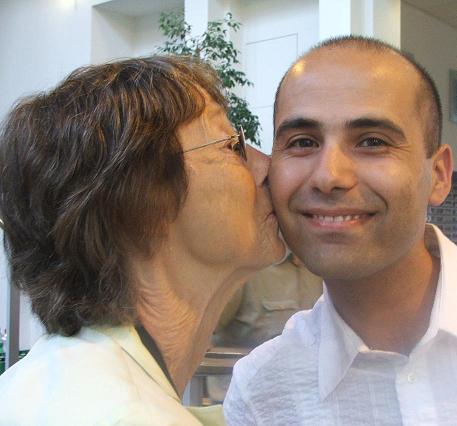 Summary
In short, it's a course for finding partners, investigating schools exchange projects, discussing materials for research between two schools, producing instruments for exchange, a platform for exchange like you'll find in the Science Across the World programme, and preparation for school linking via EU funding opportunities. This means that you find colleagues to work with you, prepare the project, learn how to apply, and get started in school linking on the course itself.
Come and join us, we look forward to working with you in Plovdiv, July 2009.