Bulgaria - Culture Seminar
Teaching Culture with a small 'c'
Plovdiv, Feb 6th, 2009
26 teachers came together to a workshop on the theme of "teaching culture with a small c' today in Plovdiv, Bulgaria.
Many thanks to the seminar hosts at the Humanities Grammar School 'Saints Kiril i Metodii' (http://www.ghp-plovdiv.org/)
I always enjoy venues like this one - Humanities Grammar School 'Saints Kiril i Metodii'.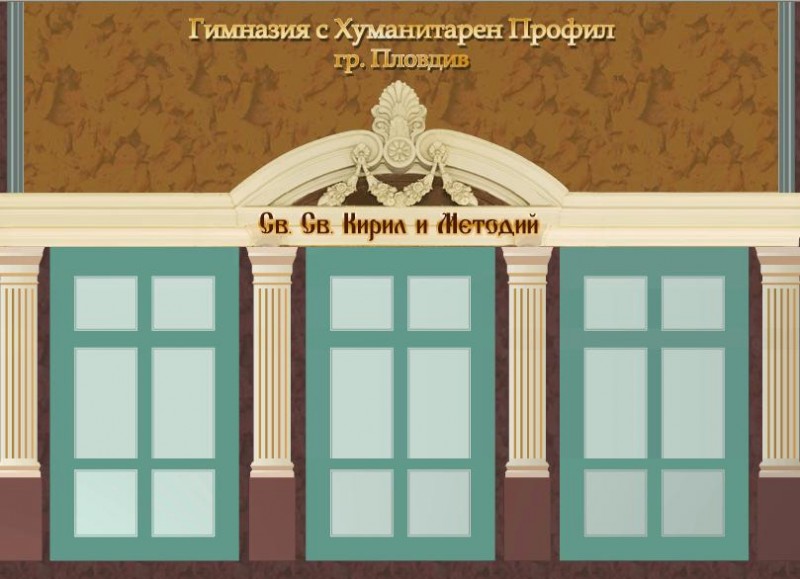 The security guard on the door enthusiastically informed me as we waited for the materials to arrive that the school has a number of famous graduates and former students as well as other big names in Bulgarian history come through its doors, including Vasil Levski himself.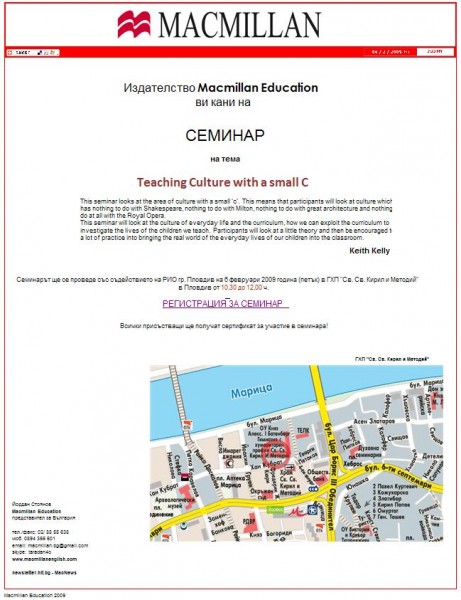 It was a perfect fresh and sunny winter's day for the workshop and the photo of the school building!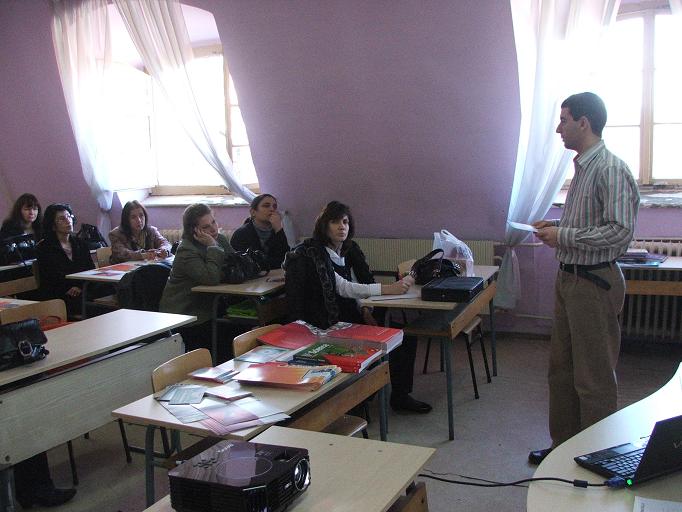 Dan, Macmillan rep, gets us started
The group was very interactive and enthusiastic and included mainly English teachers, but also one psychology teacher and a head teacher of a new centre in the town of Velingrad for education in tourism who was looking for ideas and input in an English-medium training initiative for her own staff.
The programme was the same as that offered at an earlier seminar on the same theme in Sofia and included all aspects of culture NOT including literature, art, architecture and the classics.  This workshop is about people, behaviour, attitudes and symbols and icons of everyday life.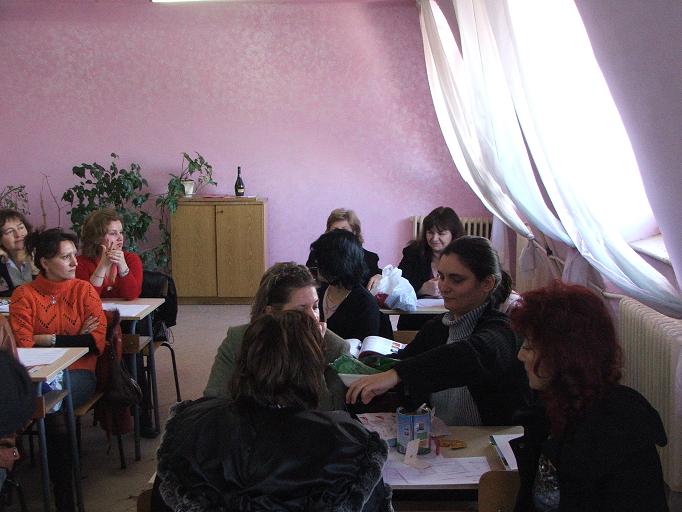 Examining culture in a bag of rubbish
I made a point of stressing to participants that if they want to find a resource bank of materials and ideas for examining culture in their classrooms, they need look no further than Science Across the World.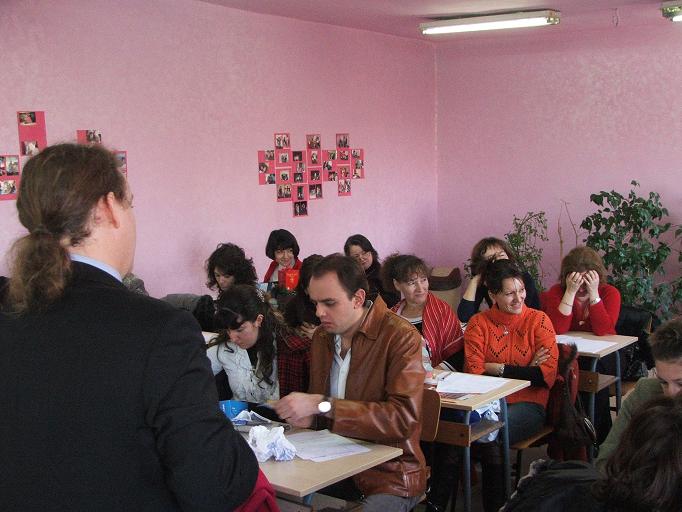 Quick it's still free to join! (www.scienceacross.org)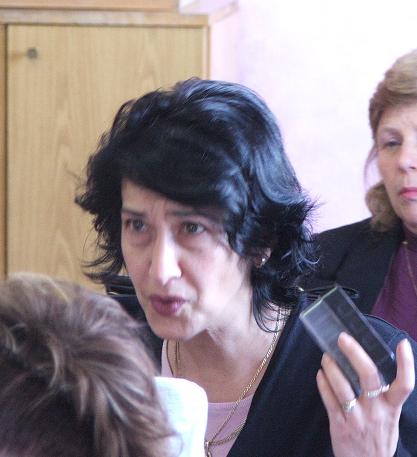 Presenting a profile of the person who created the rubbish
I made new contacts at the workshop, will be visiting some new schools in Plovdiv in the near future.
Thanks again to the school and Macmillan for the opportunity and the free copy of the Science VPS book and CD they provided for the lottery at the close of the seminar for one of the teachers to take home.
It was a warm and welcoming group in Plovdiv, perhaps that's why it's my home town.