Bulgaria - Culture Seminar
This seminar was delivered in Pleven

Who made this pile of rubbish?
Don't be surprised by the title above and on our homepage. This was a quality workshop. We just used a lot of rubbish to talk about culture. It's actually an activity from Science Across the World and fantastic fun where you get your students to exam bags of rubbish and write / draw a profile for the person who made the rubbish.
It was one of the last hot days of Autumn in Bulgaria. At around 28 degrees, we won't see temperatures like this until next July, June if we're lucky.
It was with such energy that a group of teachers got together at the Ivan Vazov Secondary School in Pleven for a workshop sponsored and organized by Macmillan in Bulgaria through the very reliable person of Yordan Stoyanov.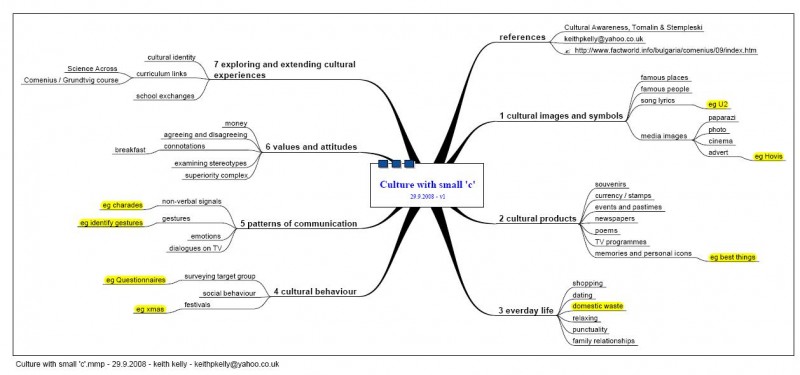 Map of the workshop contents (pdf linked below)
It was actually the last of 18 workshops which Macmillan asked me to deliver over the course of the last year and a half. We were going to do this one in June, but it just wasn't physically possible. As it turned out, one of the teachers said that this is a much better time of the year for such a meeting anyway.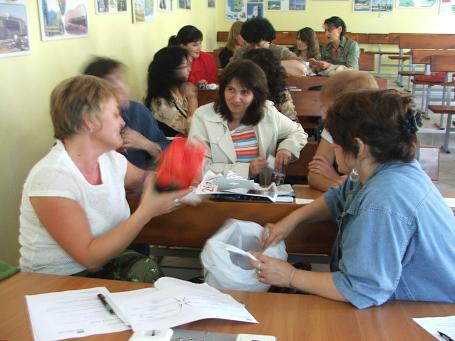 I won't repeat all of the content of the workshop here as it's pretty much the same as the workshop held in Plovdiv and Sofia this year. If you're interested you can take a look at those pages on this site.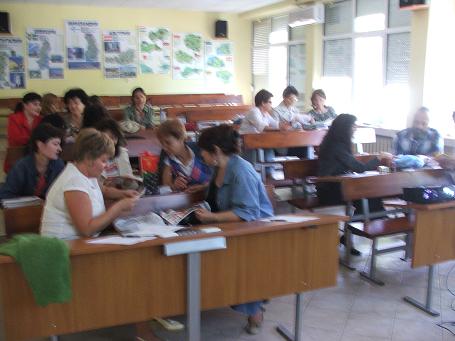 If you'd like more information about the tasks and materials, just write to me and I'll be glad to send you them.
I got the chance to catch up with colleagues I'd worked with before, and there was some discussion about how we might create more opportunities for teachers in Bulgaria to get together at these kind of meetings to share ideas, catch up and talk about issues related to their work.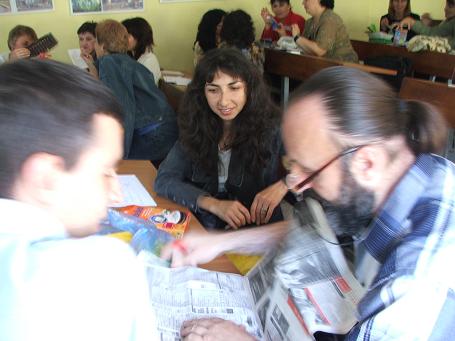 One suggestion was that we do it ourselves. Well, I'm game. The colleagues from Gabrovo expressed an interest in hosting a meeting for teachers from their region. I think I'd have to drag Krastina and Dara along with me for a weekend. It's a lovely part of the country.
There is certainly a need for ongoing opportunities for teacher development in Bulgaria. The numbers of teachers who turned out over the course of the last year and half vouch for that.
Many many thanks to Macmillan, and in particular to Dan for his hard work in organizing all these events. If anybody ever needs an organizer, call Dan, he's your man!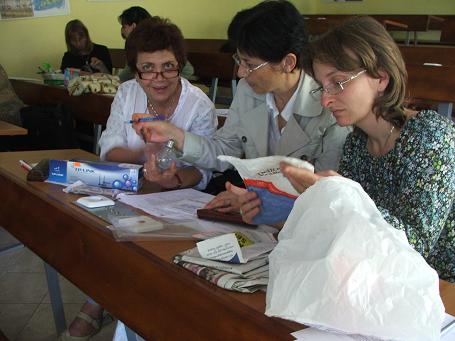 Dan and I have already been talking ideas for future initiatives.