Brasil - Content and language integrated learning in Brasil
Content and Language Integrated Learning in Brazil
We received a short report from the current director of English language projects at the British Council in Brasil on where content and language integrated learning is in Brazil, 04.10.07
Here at the British Council in Brazil, we are working to promote teacher development through online communities
http://www.britishcouncil.org.br/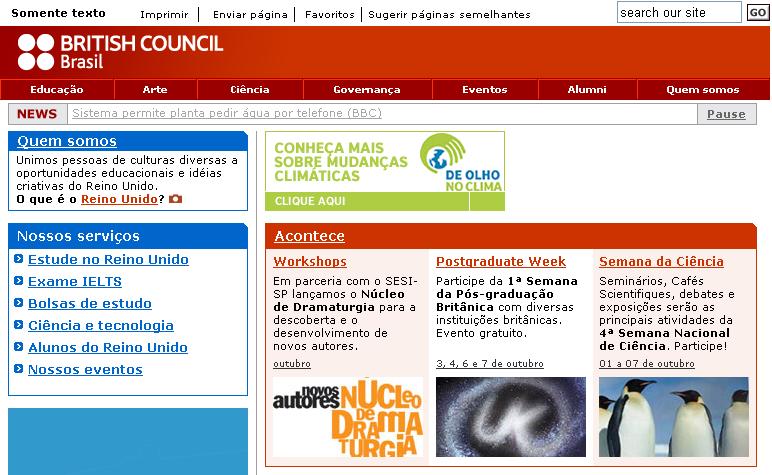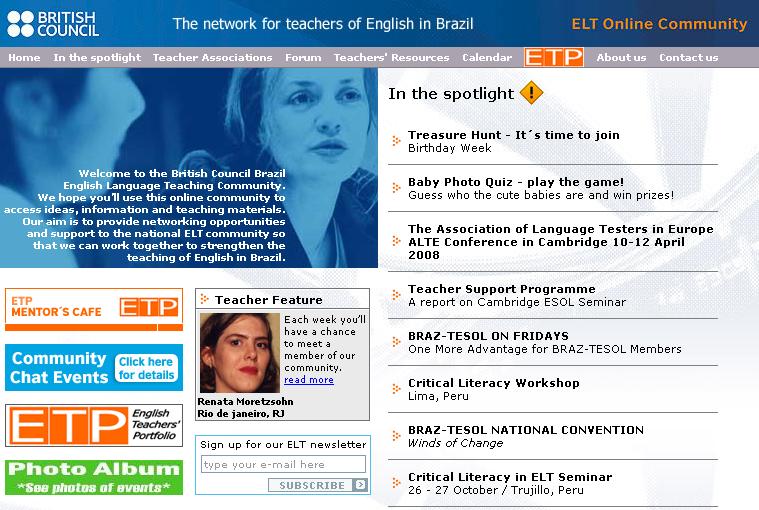 and resources for both language proficiency and methodological development teachers.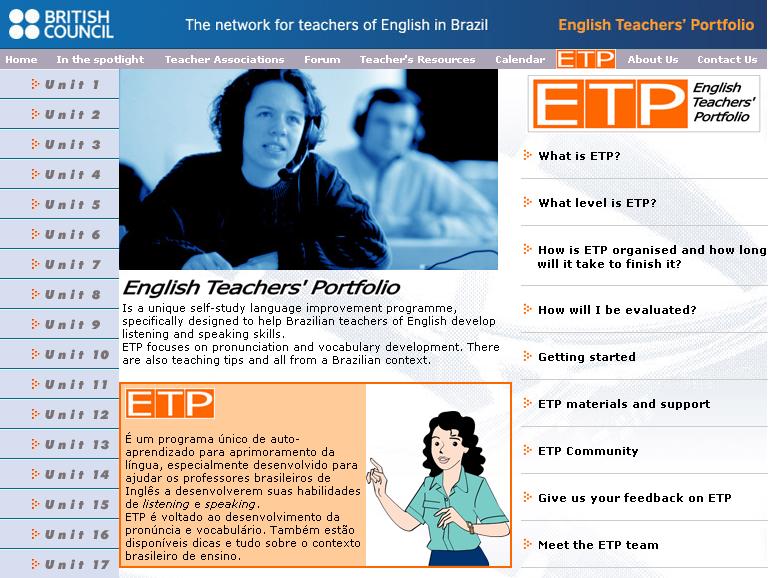 In terms of Content Learning in English, this is still incipient in Brazilian schools, but, increasingly, ELT professionals are seeking to use task-based and project-based approaches to learning. The Brazilian legislation in education highlights the importance of interdisciplinary work and transverse themes which run across the board of school subjects. These include cultural diversity, work, sexuality, environment, health and ethics.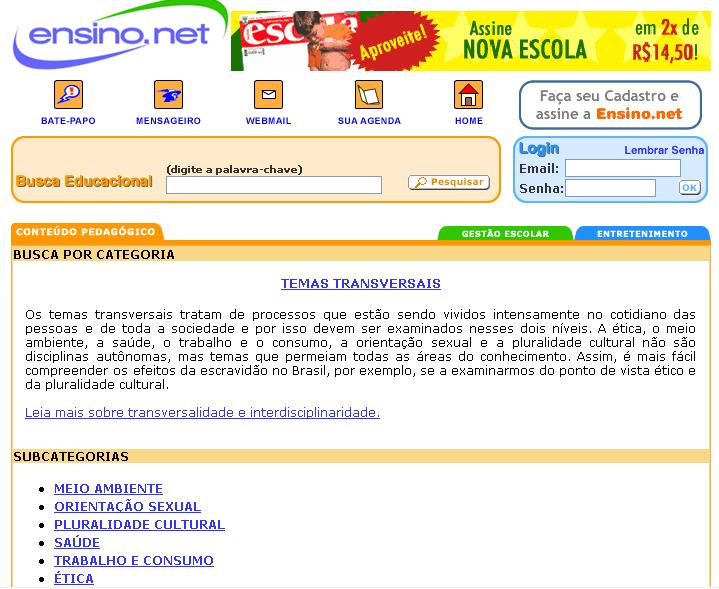 On Brazil's ELT Online Community there are many examples of cross-curricular projects, and The British Council is active in promoting sports, climate security, social responsibility, culture and science & technology.
If anybody would like to know more about ELT in Brazil and Latin America, please feel free to contact me.
Graeme Hodgson
Director English Language Brazil
British Council
SCN Quadra 4 Bloco B
Torre Oeste Conjunto 202
Brasília- DF 70710-926
T +55 61 2106 7500 / 2106 7515 (direct)
F +55 61 2106 7599
graeme.hodgson@britishcouncil.org.br