Austria - Vienna CLIL Workshop
CLIL Workshop
Vienna
March 4th and 5th, 2010
This was a one and a half day workshop plus a half day workshop. The course within which I was asked to participate as a trainer has been running for a considerable time already and the first group I met was a new group. The course is known as the Dual Language Programme and there are a number of schools around Vienna with teachers graduated from this course.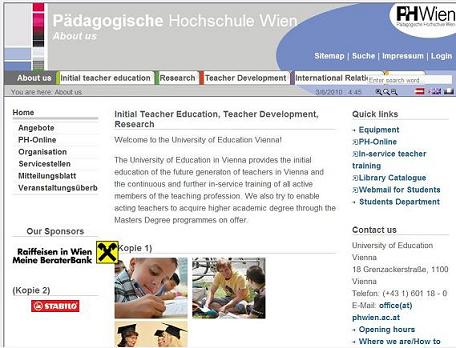 I also learned that there are a number of Native Speaker Teachers employed in these schools to support the work of the DLP teachers. I met two of these teachers in my workshops. It sounds like a great job except that the teachers don't get the same contract as Austrian teachers and each contract is really down to negotiation between individuals and their schools, though I'm told that there is discussion going on to do something about this and bring in legislation to recognize qualifications colleagues bring from abroad to these jobs. The more I hear about problems with recognition of qualifications in the EU the more I dispair. It's incredible how many problems colleagues meet all over Europe, despite the Bolognia process.
keithpkelly@yahoo.co.uk
your good and bad stories please.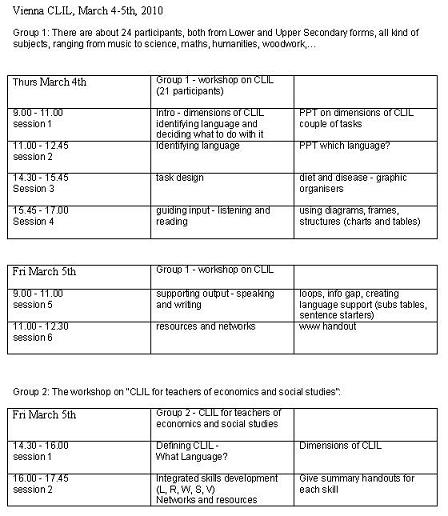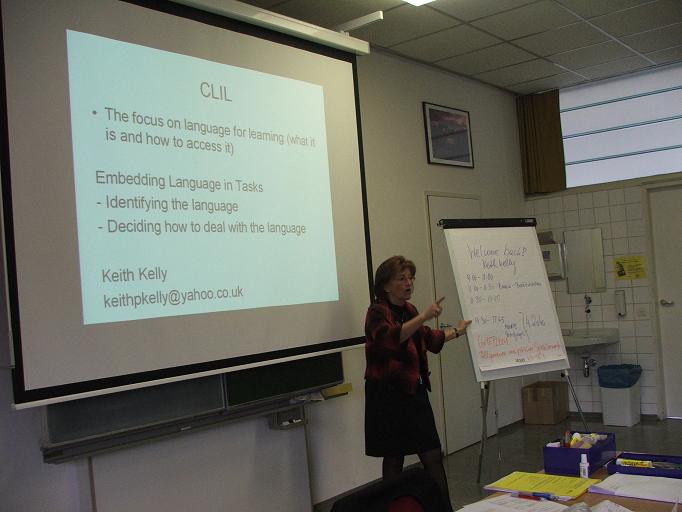 Eva Poisel was our kind host at the PH. Many thanks to Eva for her impeccable organization of the workshops.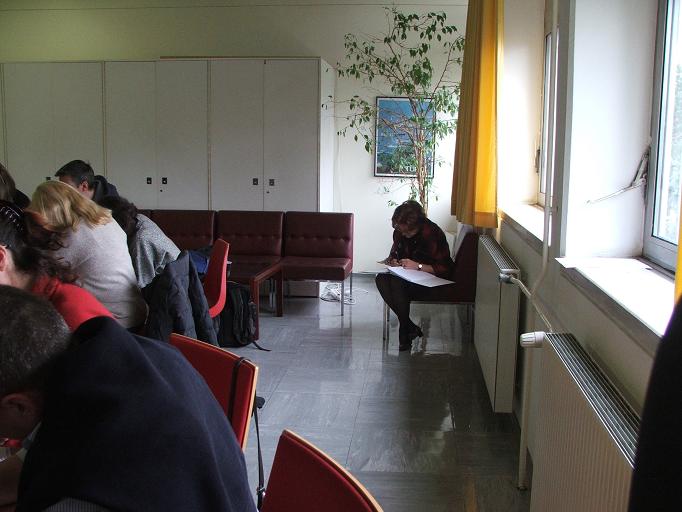 ... and Eva didn't disappear to get on with admin as a lot of colleagues do, she sat in and participated!
The teachers ranged from philosophy to music and they were all very keen to look at the language demands of their subjects and design tasks with this language embedded within - the heart of the whole workshop.
Colleagues brought their own textbooks and examined the illustrations within with a view to exploiting them for language support purposes.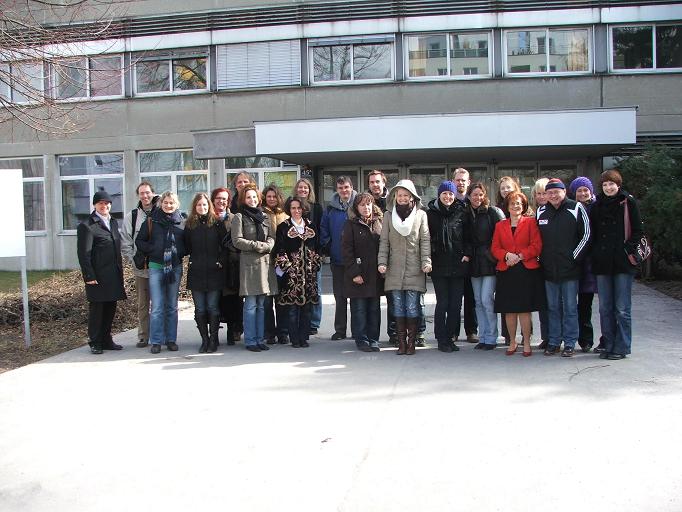 Group Pic on a chilly day in Vienna
We did survey work and this group carried out the speed reaction test from the Science Across the World programme.
The group was quite poor at the test so they all agreed that they would wear fluorescent clothing at night to make sure they are safe on the roads!
There was a lot of interest in language analysis and task design and I think it's because there is a need in the schools where the teachers come from. There are more schools offering more CLIL and so more children from 10 to 18 studying through English and this means more need for a focus on language.
I met Mike and Claudia and we talked about a school visit. I'm sure I'll be back and will report on what goes on in the classroom when I do.