Austria - Linz CLIL Workshop
CLIL Workshop
Linz
2nd-3rd March, 2010
Hosted and accommodated by a regional training centre for agricultural colleges in the city of Linz.
I have to admit that I was a little daunted by the fact that the group of colleagues, teachers and trainers who were coming to attend the two-day CLIL workshop were from such diverse backgrounds as nursery school teacher training, engineering, and agricultural colleges!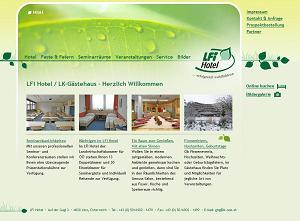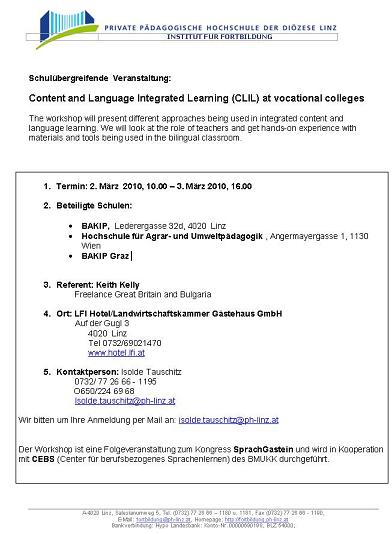 I had to use my imagination to think up tasks which could be relevant and useful for these different groups.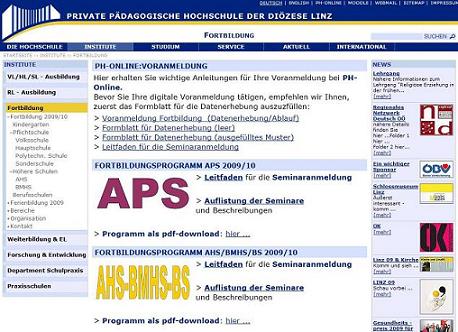 Organized by the
PH Linz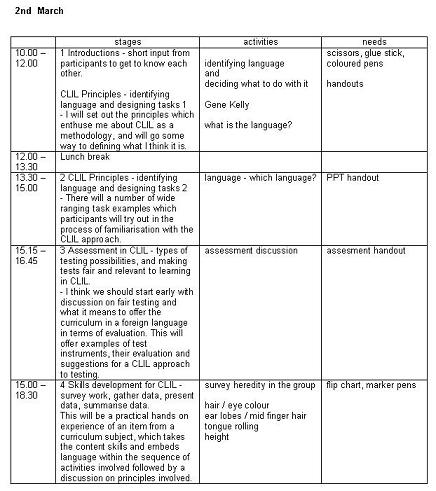 The programme was based around identifying language and designing tasks for CLIL, and then networks and resources to finish off with.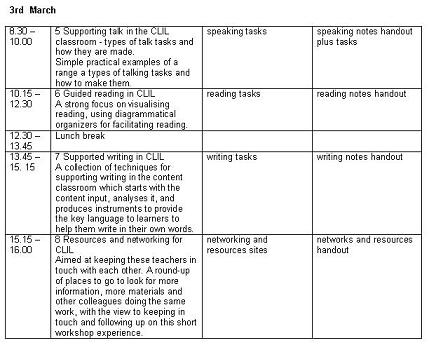 I was tempted to get the agriculturalists to do pre-school work and the nursery school trainers to look at economics...
When Isolde Tauschitz invited me to come and do a two-day workshop it was as a result of my participating at the recent CEBS conference in Bad Hofgastein. There, I met Andreas Baernthaler who is the CLIL coordinator for the CEBS organization.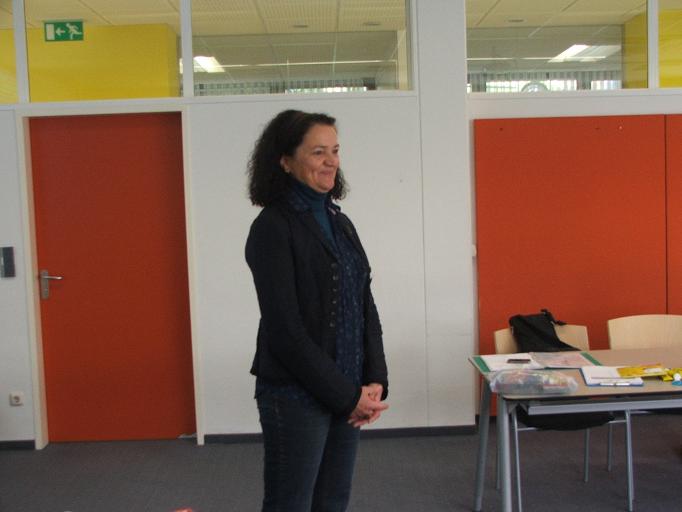 Isolde starts the workshop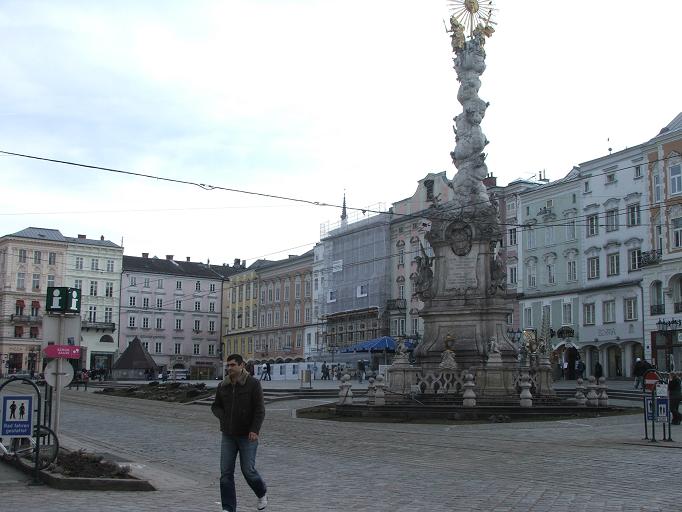 Market Square, Linz
I knew that there is a large number of teachers working through English in the vocational schools network in Austria and so I was delighted to come and work with them.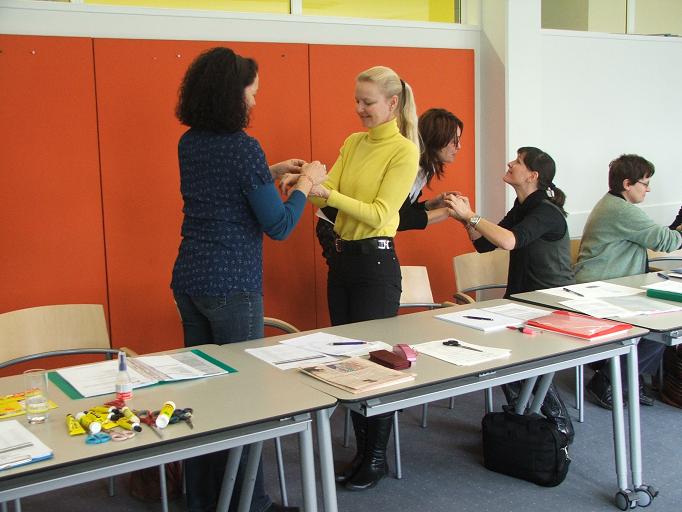 We started the workshop with handing out Bulgarian martenitsi. This is a tradition which marks the end of winter and a wish for health and long life along with a gift charm to wear around the wrist.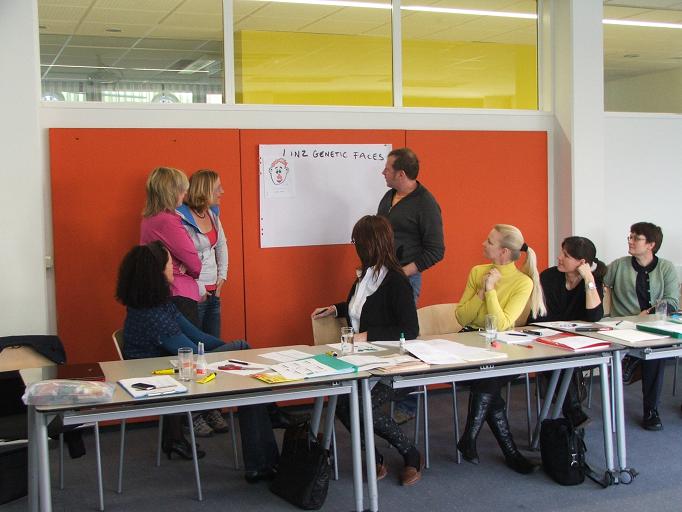 I started off with a simple task to get colleagues investigating language in a content activity. In the task the colleagues had to work together to create a genetic face based on facial feature options and DNA codes they were given to choose from.
They then had to describe their faces and in plenary we produced an overview of what language was involved.
All of this was placed within the context of the CLIL Cube which offers a framework for asking questions about learners working through a foreign language and whether or not they have a) conceptual skills, b) procedural skills, c) linguistic skills to do what we ask of them. Here, the concept was that the DNA code is like a recipe for facial features, the procedures had 'students' preparing their face and choosing from DNA codes carefully, and then presenting their face to the class and the language demands were clearly descriptive, possessives and talking about family.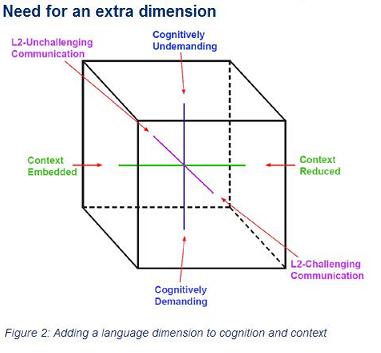 Read the full article in
onestopclil.com
We also looked later at heredity and the language of surveys which is taken from Science Across the World topic Talking about genetics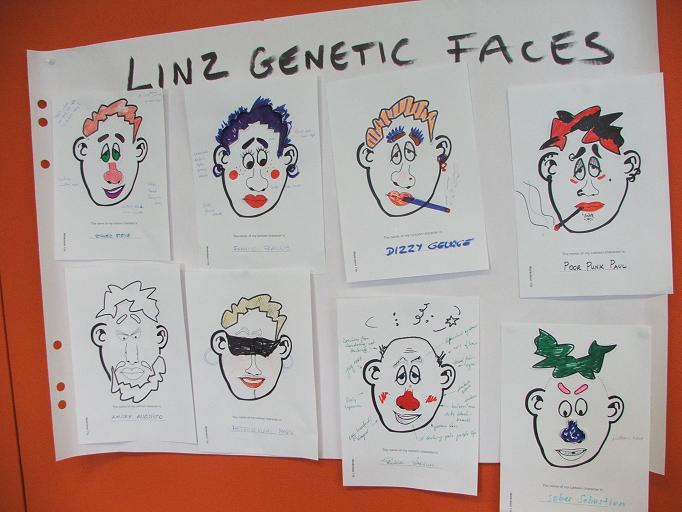 Colleagues feedback on a survey of 'hair colour' in the Linz group.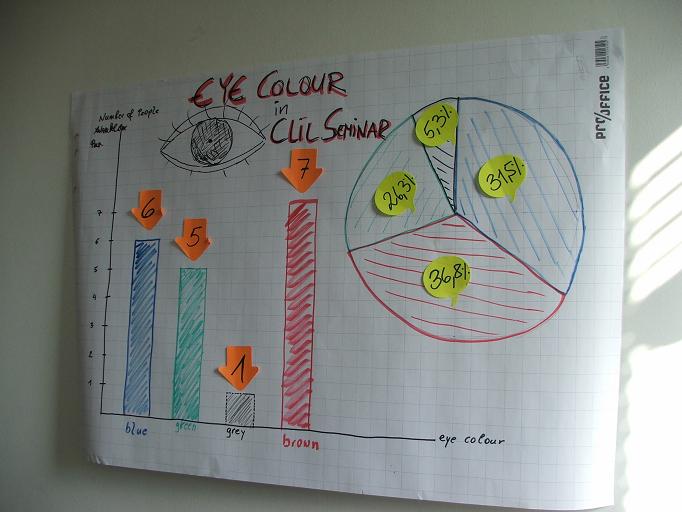 Another group feeds back a visual presenting diversity in eye colour in the group.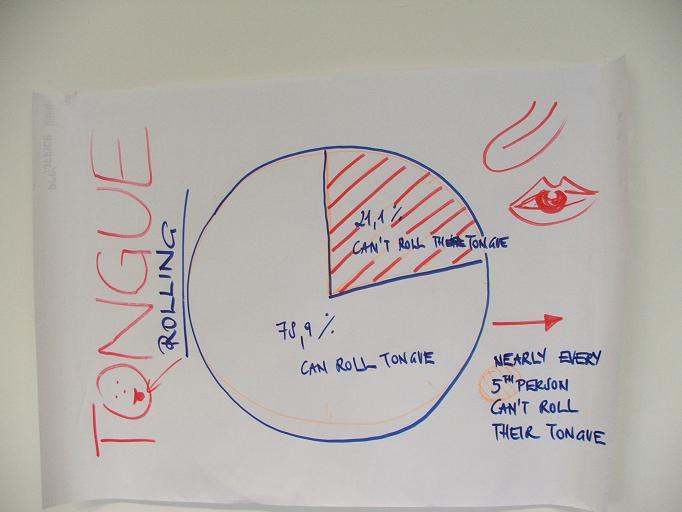 Can you roll your tongue?
We looked at a variety of test items and discussed the language demands of each. We came up with the concept of low and high risk items in terms of language.
Labelling test items with individual words carries low risk linguistic risk.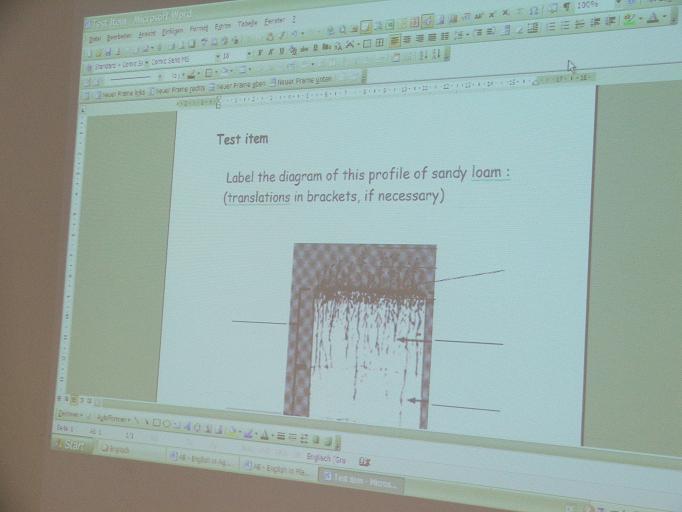 Labelling image of soil
Colleagues were given group interactive reading to do and then challenged to identify how they were constructed with a view to 'stealing' the principles in order to make their own for their subject areas.
Much of the discussion was in the mother tongue, even with this group, but the point is that the reading is interactive and the discussion meaningful.
Frequently these reading, discussing and sorting activities have a generic structure to them which can be identified and copied for another topic and task.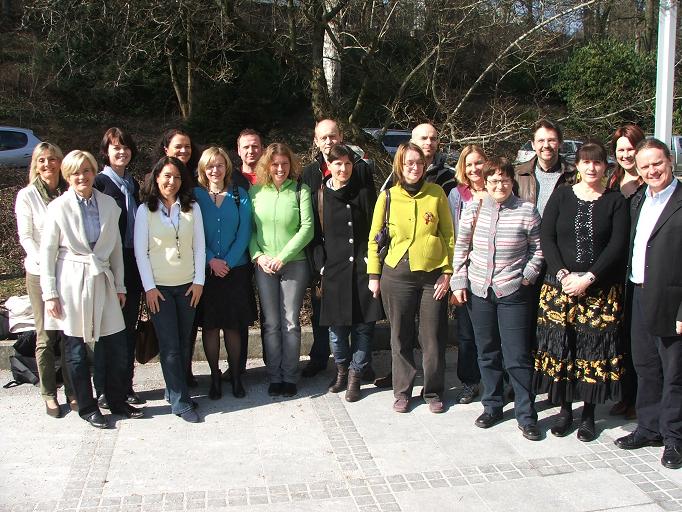 Linz group pic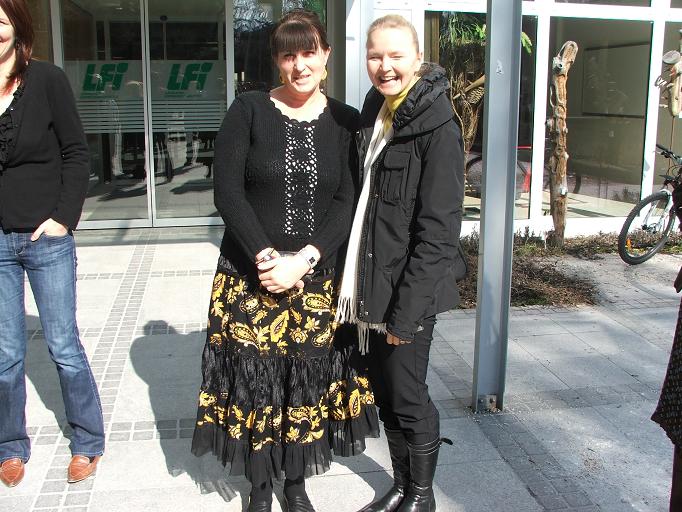 Birgit missed the group pic and the group had broken up so here just for you Birgit! Thanks for your very encouraging words!
Colleagues were asked to create language support items through working with texts and identifying core language structures to a given content area.
A delightful outcome from the workshop, on top of meeting this group of teachers, was that Isolde and Sabine are both specialists in pre-school education and authors of this book. I mentioned a personal project I'm working on in Bulgaria in this area and they gave me a copy. That was very kind, thank you both very much! Will certainly let you know how things go and send you feedback on the book.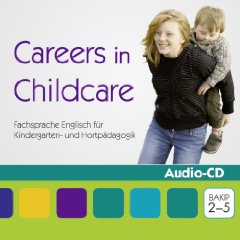 http://www.amazon.co.uk/Careers-Childcare/dp/3705882031
I had a great time with these teachers. They kept my energy level up for the two days. It was very nice of Markus to offer to give me a lift back to Vienna and I got to see something of the city on the way. Thanks Markus.