Austria - COOP CLIL 2015
Austria - COOP CLIL 2015
The second round of in-service professional development for teachers in HTL, HAK and other schools in Austria.
The event took place in Salzburg, Nov 9th to 12th 2015.
Almost 90 teachers came from all over Austria.
Like the first COOP CLIL event last year, each subject teacher came along with a partner colleague from the English language teaching department.

Hotel Brunauer
The aim of the initiative, as it hints in the title, is to promote cooperation between subject teachers and language teachers.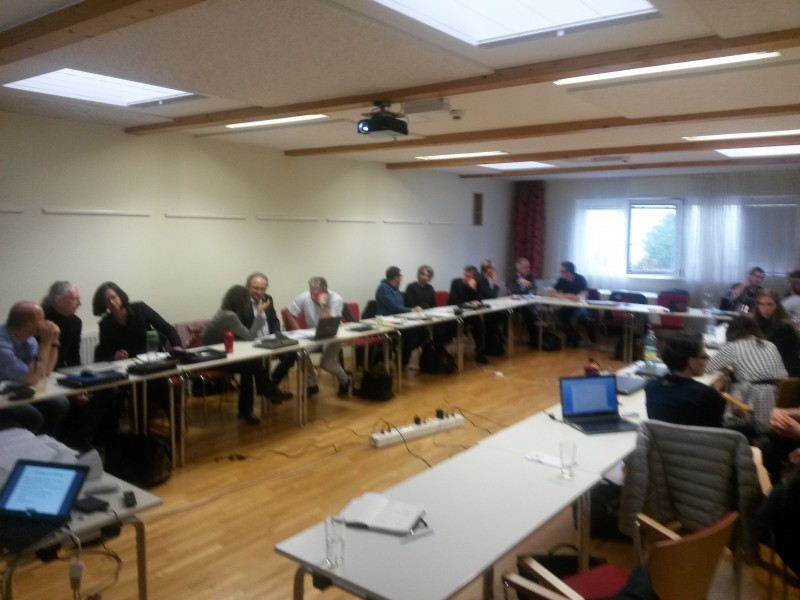 initial group discussion
It's a worthy objective because there is plenty of evidence and experience to suggest that the best CLIL is coordinated collaborative CLIL where schools have a whole-school polilcy, involved department heads and school managers.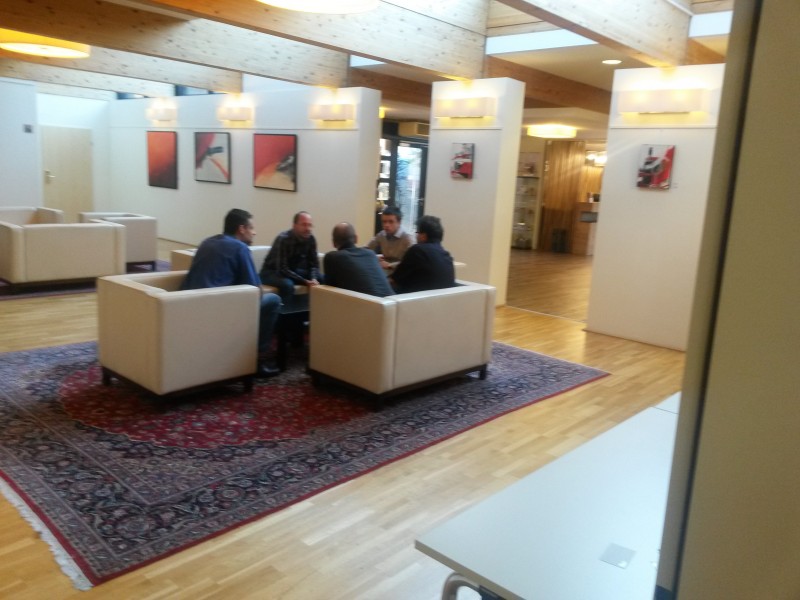 subject Ts discussing the role of language teachers in CLIL
The colleagues were asked to discuss their perspectives on the role of the language teachers in the CLIL projects in their schools. I split the groups into language teachers and subject teachers and asked them to carry out the discussion in small groups. They were then asked to note down the roles they identified and agreed on onto postits so that they could be shared with the whole group.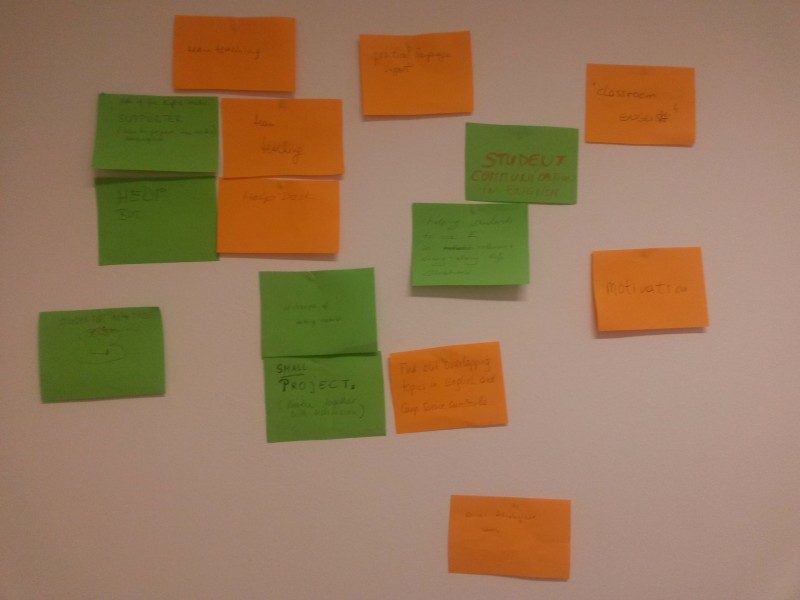 postits feedback
The feedback was extremely varied. Nevertheless, there were patterns and a consensus for much of the points presented.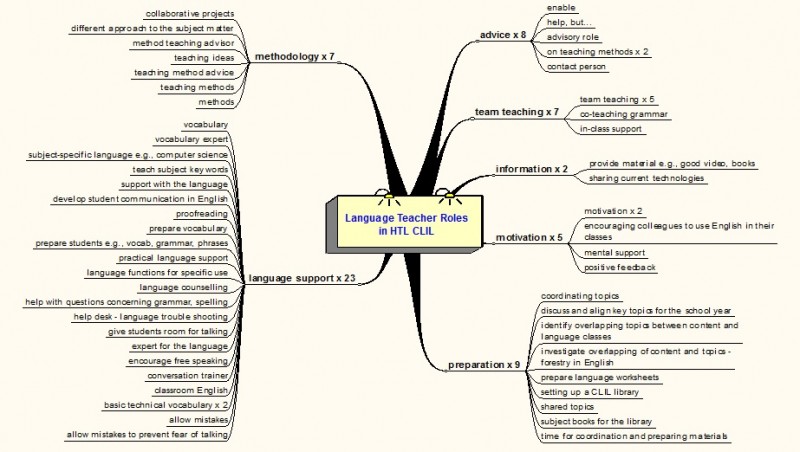 mind map of roles for language teachers in CLIL projects
This Wordle of the feedback from the three groups gives a more visible representation of the most important issues discussed. There's nothing wrong with repetition. It doesn't suggest anything redundant, on the contrary, what it does suggest is that there is agreement on the more important issues.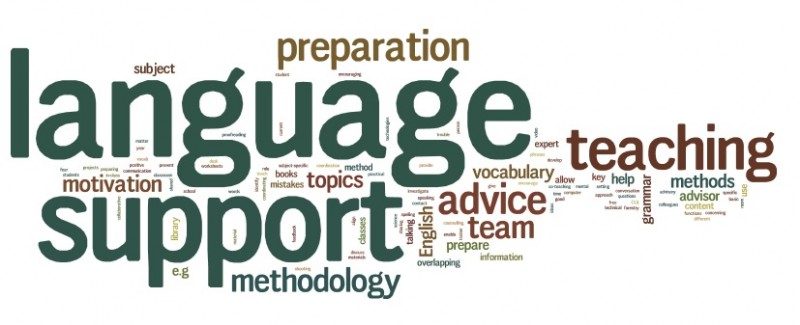 Wordle on roles of language teachers in CLIL projects
There are a number of other issues that are out of my power to help as a contributor to PD. Money and time are two of these issues. Having said that, one of the products of our meeting was a list of ideas on the roles and possible contributions of the language teachers to the CLIL projects in Austrian schools. In addition, there may be something I can do to 'oil the machine' a little with a school visit. Two colleagues invited me to come visit their schools and work with local teachers, meet head teachers, department heads. I shall put on my best tie and get the message across that for the schools to be serious about collaboration between subject teachers and language teachers in CLIL projects, schools have to come up with paid time for teachers to actually sit down together and plan their cooperation in CLIL.
If you're interested hearing more about this this iniative in Austria, there is an article I wrote for TeachingEnglish.org.uk describing the first meeting, content and outcomes in the
blog on this meeting
.  My
slides for the second event can be accessed here in this archive link
.  
I heard a rumour that there is a plan to organize a CLIL Conference next year in Linz. Watch this space!