Austria - CLIL Workshop Innsbruck
CLIL Workshop
Akademisches Gymnasium, Innsbruck
March 1st, 2010
I arrived at Vienna airport in Austria early on Sunday morning and got on a train to take me across the country to Innsbruck and stayed in the Hotel Sailer. This is the same hotel I stayed in 4 or 5 years ago when I first worked for the PH in Innsbruck. Thanks to Angelika Auer at thePH Tirol in Innsbruck or supporting the event and making it possible.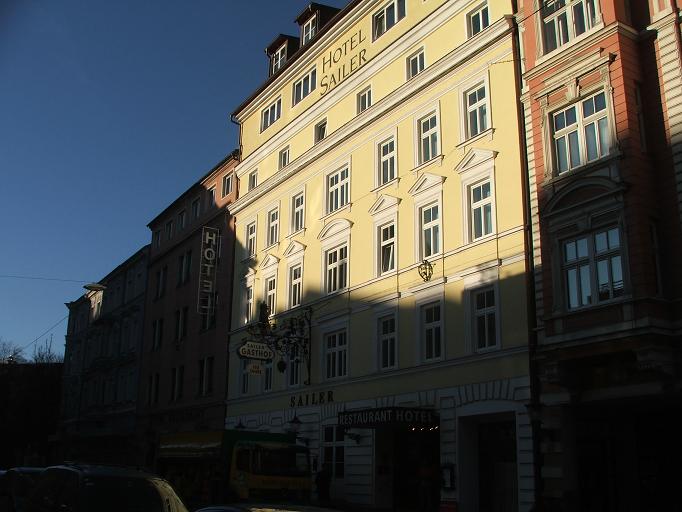 I met Rosmarie Knoflach at Norwich Institute for Language Education where Rosmarie was studying the CLIL module and I taught some of the programme. We kept in touch and Rosmarie talked about my coming to Innsbruck to deliver some training at her school, the
Akademisches Gymnasium in Innsbruck
.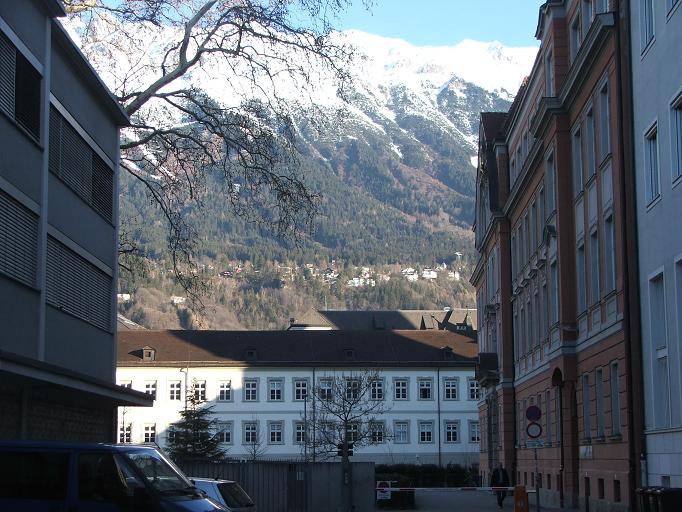 I've had quite a bit of reason to visit Austria in the last couple of years and can see that the interest in CLIL is growing. It's significant not only in the grammar schools where some of the subject curriculum is offered through English, but there is also a large network of vocational schools (CEBS) where English is the medium of instruction.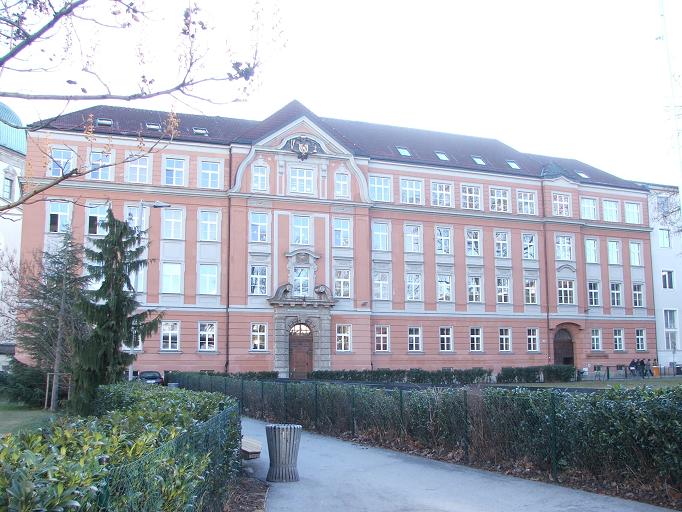 There were 12 teachers at the day-long workshop, all from the Akademisches Gymnasium, Innsbruck.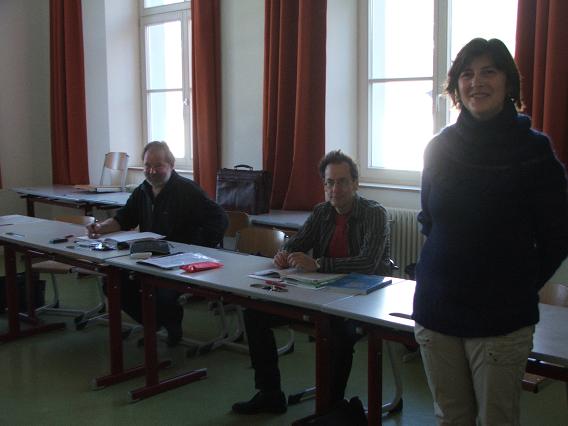 Rosemarie gets us started
Rosmarie asked me to spend the day with her and colleagues and we agreed that I cover the following:
Introduction - What is CLIL?
Identifying language - which language?
(Vocabulary)
Task design - Providing language support
Resources and networks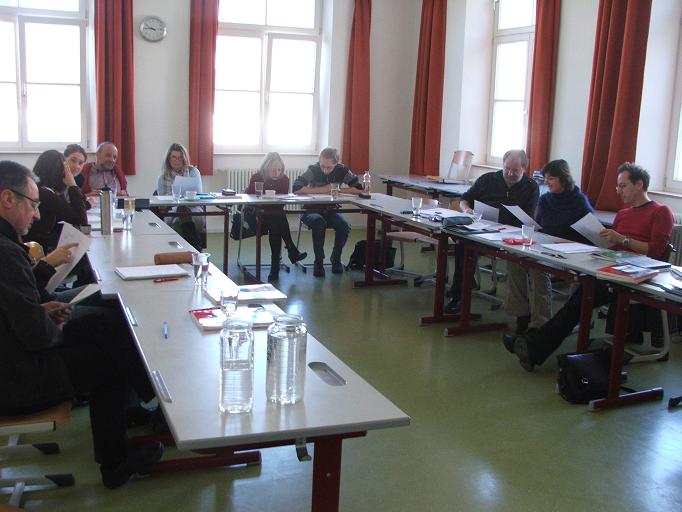 Analysing language in content
My own feeling with most groups of teachers I meet recently who teach their subjects through English, is that they need simply to sit down with their textbooks, curriculum documents and other resources and look at and discuss the language in them, and how it is dealt with for their students.
I also met Luis Strasser, a georgapher at the school and a teacher trainer at the University in Innsbruck who is instrumental in setting up a pre-service CLIL course for teachers. A group of geography methodologists from several Austrian Universities issue a geographical periodical, which is available both online and in printed form, four times a year about its work in teacher training:
http://www.gw-unterricht.at/
There is a direct link, but you have to register to download the newsletter, so I've created a direct link with the outline of the training here.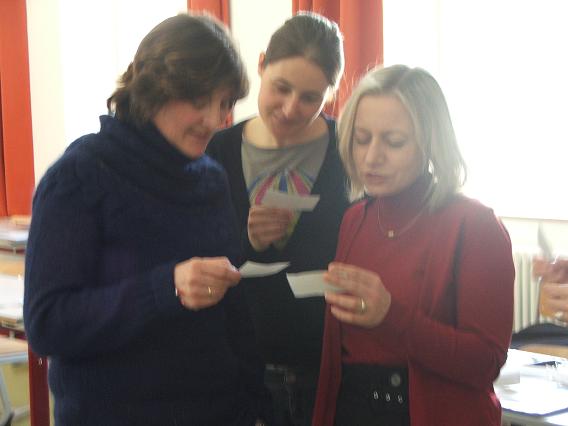 Sharing information
Luis kindly provided this outline of BICEPS classes at his school
There was another factor in Innsbruck. The school had already set up a CLIL Group for teachers and it is a group which meets regularly to discuss teaching subjects through English. It was a small step for the group to move towards collaborative approaches to teaching where the language teachers and subject teachers combine ideas and forces to provide CLIL to learners. What became clear to me was that my agenda should take second place and that I should give room to getting colleagues paired up and if possible get them to look at the materials and tasks I'd brought as templates and ideas for their own collaboration and teaching needs.
With only one day to work with, this is precisely what happened. I'll keep you posted as to how they develop as a group. I think there is certainly much to learn from them about subject teachers and language teachers collaborating for CLIL.
After lunch the colleagues got together into the interest groups and discussed how to follow-up on the workshop, whether it be producing a model lesson based on the ideas and principles seen, creating a single task or other.
For my part, I agreed to keep in touch and help out where I could, and that means taking at a look at and offering suggestions for their resources.
These colleagues are joining the factworld egroup and Luis has joined Café CLIL number 10, so you might be able to talk to him there at the next discussion!
Many thanks to Macmillan for the freebies!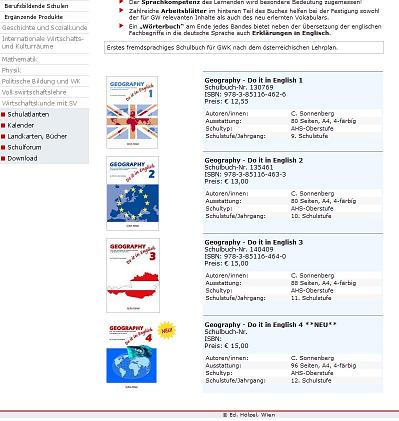 =26&tx_commerce_pi1[catUid]=20&cHash=c4bfc60aed]Locally published Geography in English