Slovenia-OUP Conference in Slovenia
Slovenia-OUP Conference in Slovenia

I gave a plenary talk to 400 primary teachers and 100 secondary teachers in Ljubliana, Slovenia on the theme of CLIL for Teaching English.

We had a broad agenda, but mainly I wanted to use the 3D CLIL principle to show what soft CLIL and hard CLIL have in common.
Concepts, Procedures and Language bring together any and all areas of the curriculum. The differences are all differences of degree. Quite naturally, language teachers are going to place more of a focus on the language, but that doesn't exclude concepts or procedures from the language classroom.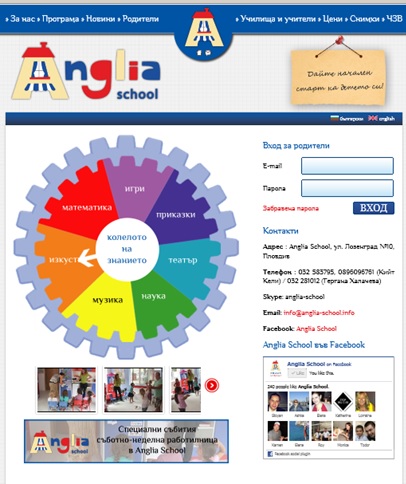 By way of talking about the 3Ds my talk looked closely at resources and activities and explored the importance of 'performance' in the classroom as a medium for communication as well as the significance of 'products' as outcomes for learning.
Lastly, the colleagues were invited to join the Factworld network and 2 colleagues had the chance to win a copy of the latest Factworld journal with a focus on CLIL Projects for the Language Classroom.

Anglia School Curriculum - The Wheel of Learning
At my school we organize the year into weekly themes. Children in our toddler groups learn motor-sensory skills at the right time contextualised in themes relevant to their daily lives. We take the same principle with older preschoolers who begin their paths into literacy in similar themes and even our juniors using a coursebook follow the same themes and develop project work where we contextualize the language development.


We've learned at Anglia School that there are many keys to success in learning through English.
One key term is 'performance', the children thrive in language learning when they have the opportunity to perform what they are learning.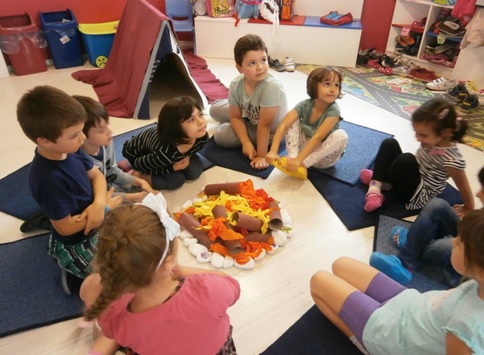 Here, you can see some of our preschoolers role playing 'camping' during our summer programme along with DIY tent and a hand-crafted camp fire.

Children also learn language best while they are engaged in productive work that they find interesting, motivating and entertaining. 'Product' is another key phrase in Anglia School language. We invest a lot of time and effort in setting up creative productive work in our curriculum.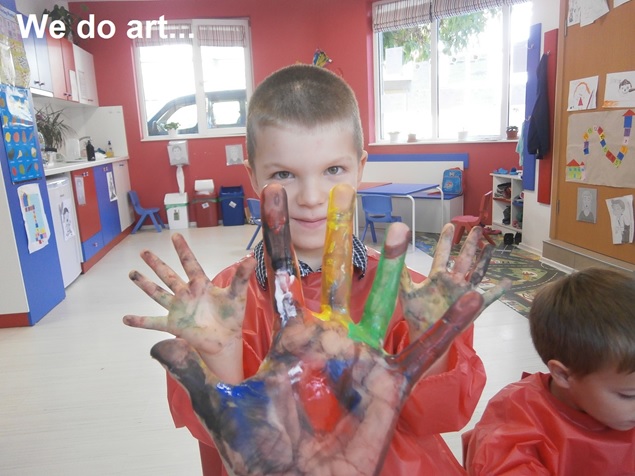 This is Boris. Boris loves to paint. Painting happens as often as we can make it fit into our curriculum at Anglia School. We paint with brushes, fingers, toy car wheels, sponges and many, many more...

A good example of 'products' in our curriculum are things we make from recycled materials during our summer programme. Children learn a host of procedural skills in learning how to create specific objects like hand-made paper.




The children collect, sort, shred, soak, pulp, colour, sieve and dry their own paper.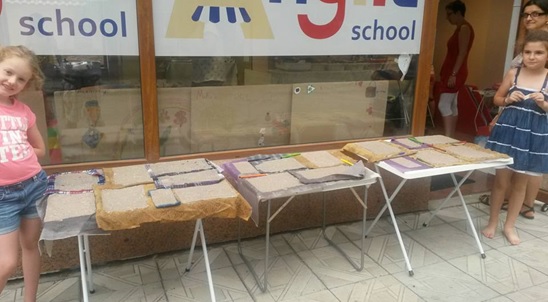 Once the paper is dried the children make their own paper products such as cards for art work, paper containers and boxes for other products they make and much more.

Listen! The children learn English because they are doing something else! It's magic.

So, we make many things and we embed the language learning in the process of production.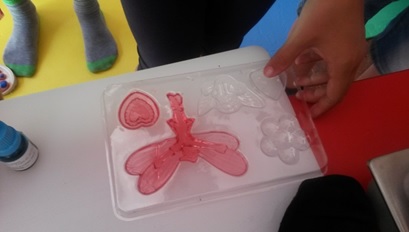 We make soap.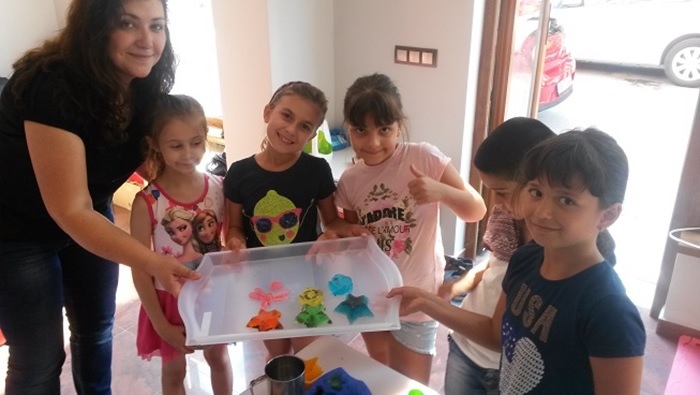 We make soap and we sell it along with other cosmetics for our adopted charity Parallel World. This approach to learning through a project for raising money for a charity by making and selling cosmetics.  The children design, colour, perfume, shape, package and market their products, and then they price and sell them.

Over the course of the summer 2015 our children raised over 500 leva for Parallel World. They were very proud.

We recycle horrible plastic bags.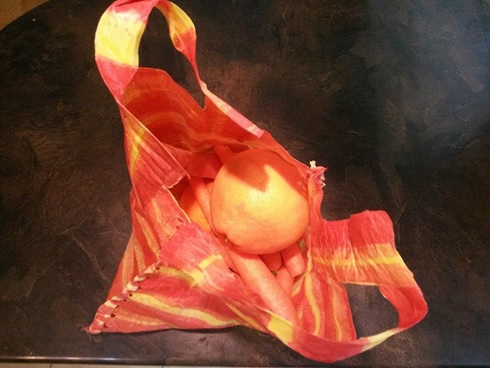 ... and make better quality plastic bags.

We make purses, wallets and cloth-covered bags from boxes, paper and card bags.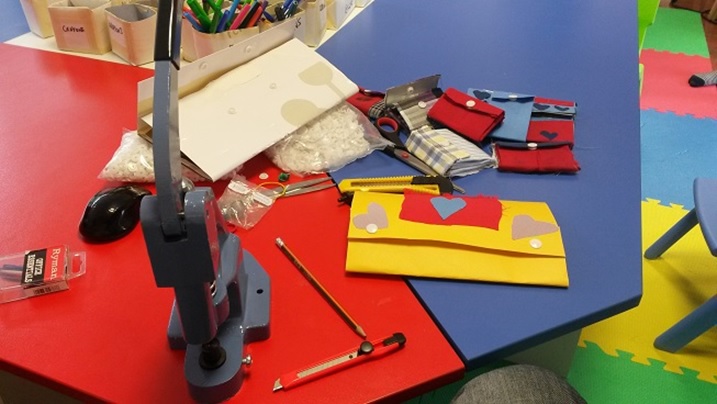 We bought a nifty button machine so our bags, wallets and purses look just great. 

It's a great idea to plan product making into your curriculum if you want your children to learn a lot of English AND how to make stuff.
Practical process skills integrated with language learning.

Another key word in our school vocabulary is 'exploration'. We get our children to explore the world around them, and they also explore the past.
We set up learning situations that have learners become amateur paleontologists, for example.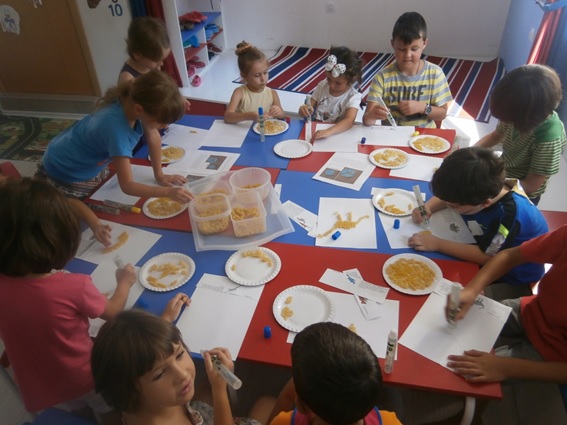 Making dinosaur fossils with pasta shapes.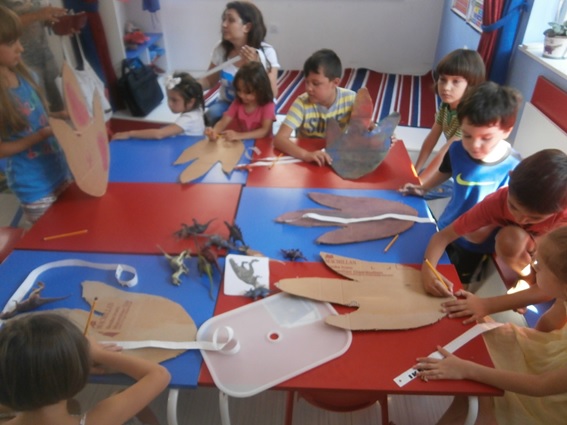 Maths for measuring life-size T-Rex footprints.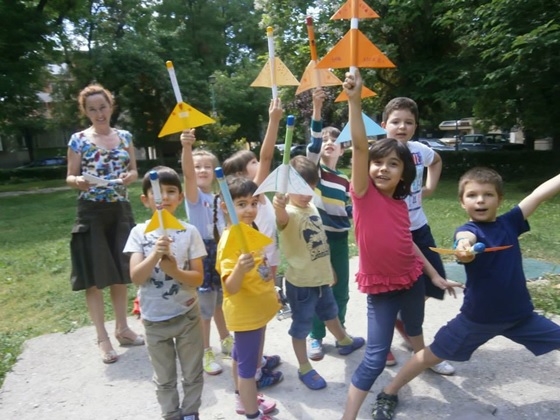 We design rockets, we build rockets, we test rockets, make alterations and improve them and we launch the rockets 20 metres into the air.



Anglia School children explore their own lives through survey work across the curriculum.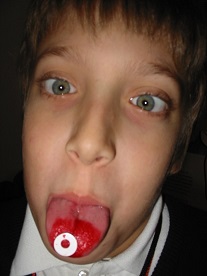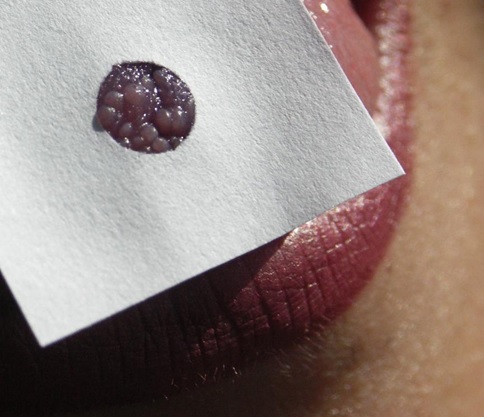 Are you a supertaster? How many tastebuds do you have in a controlled area on your tongue? 
If you're a low taster, a medium taster or a supertaster, it's programmed in your genes, so blame your mum and dad!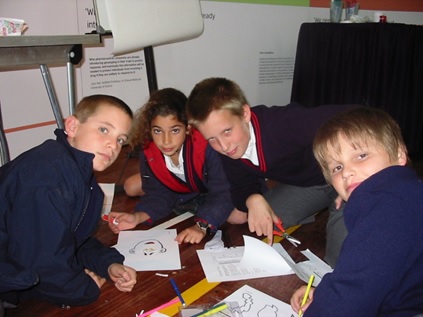 You can explore genetics with 11 year olds. They can create a 'Frankenstein' monster by choosing different ears, eyes, nose, mouth, hair depending on the genetic code they are given. They name it, they colour it, and give it a description.



Then they can present it to the class. You can support the children in their presentation work by providing key language.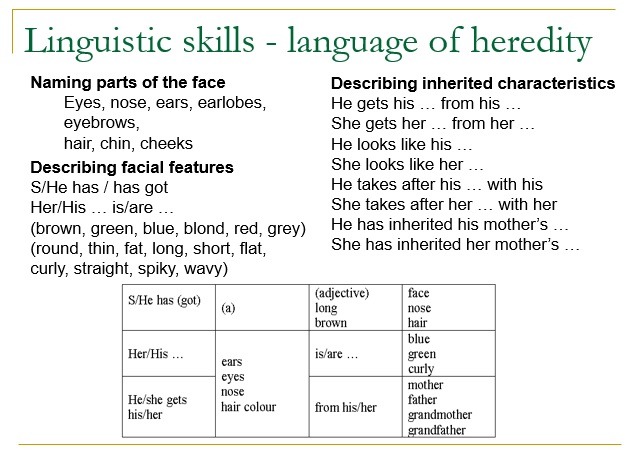 One of the colleagues came to ask me about this resource and where to find it after my talk.
I did a little browsing of the BBSRC
http://www.bbsrc.ac.uk/documents/fullbooklet-pdf/
The material is here and a whole lot more.

The best place to look for exploration, investigation and science survey work like these activities is at Science Across the World.
You can find plenty about this wonderful programme in this website.

Lastly, but by no means least, there is TrashedWorld at www.trashedworld.info which is a new exchange programme for schools interested in investigating the topic of waste.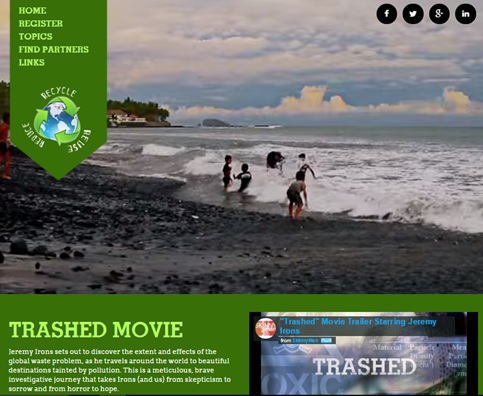 You can see a brief description of the project aims in this clip.



It's all based on the documentary Trashed narrated by Jeremy Irons and describing the terrible state our planet is in.



It's surely up to schools to get to grips with this problem and recruit the best conservationists of the future around us, namely our children.

We finish the plenary with a little 'product' activity, following my instructions.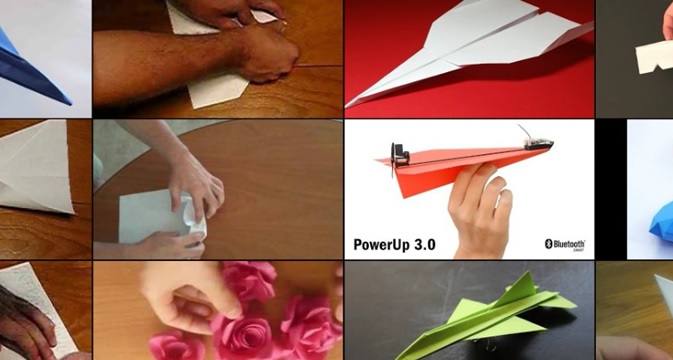 What's the best glider plane you can make?

More soon after the conference.